A Mitre 10 Mega employee lost her long locks to a good cause last week.
Bess Skilling-Mitchell wanted to raise money for those with blood cancer and decided selling off the chance to chop off a lock or shave a patch of hair was a good and fun way to raise money.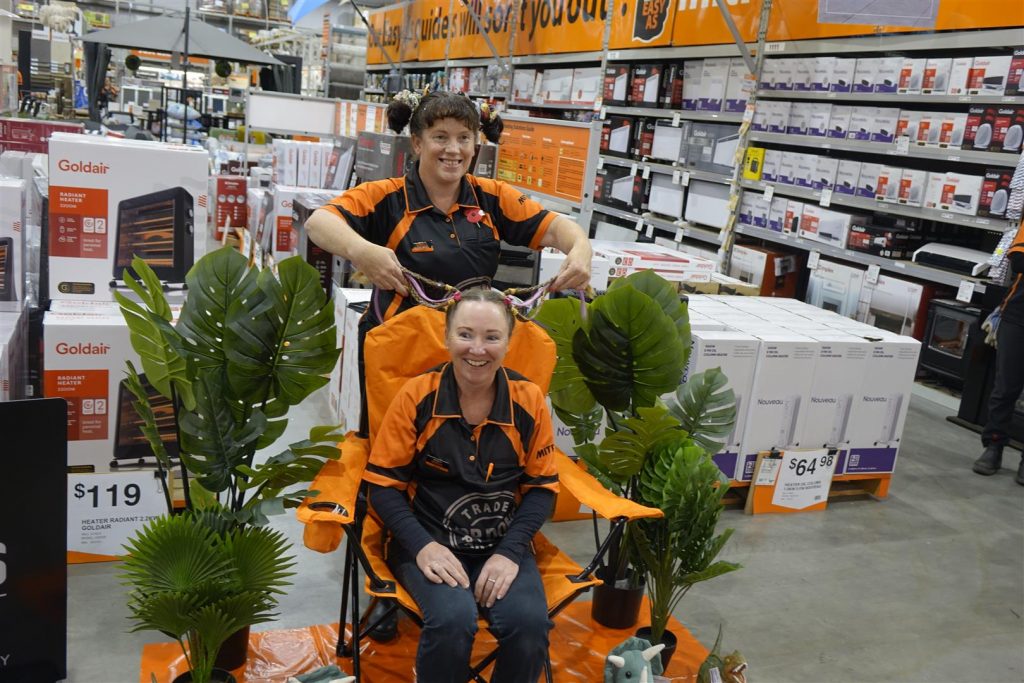 Bess said her motivation was because she had known a lot of people with cancer over the past few years. ''It gets you thinking about it, and what can I do to get other people thinking about it.''
Chopping a lifetime's growth of hair is a sacrifice but is also symbolic as many cancer patients lose their hair when going through chemotherapy.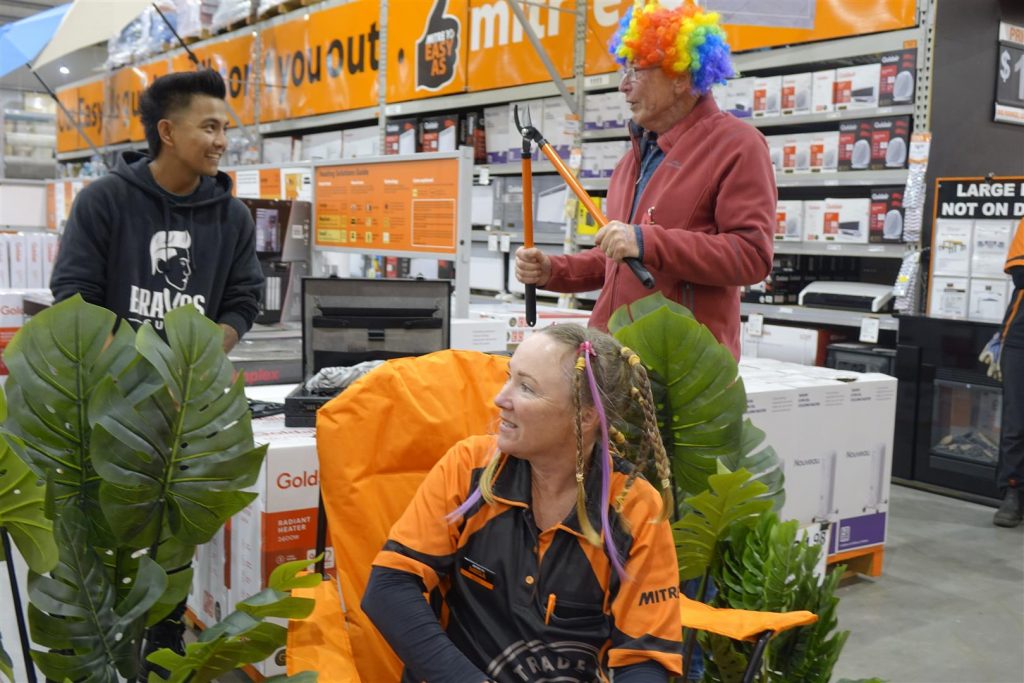 ''It's a once in a lifetime opportunity to help,'' she said.
Bess didn't think she would miss her hair even though we are coming into the cold season.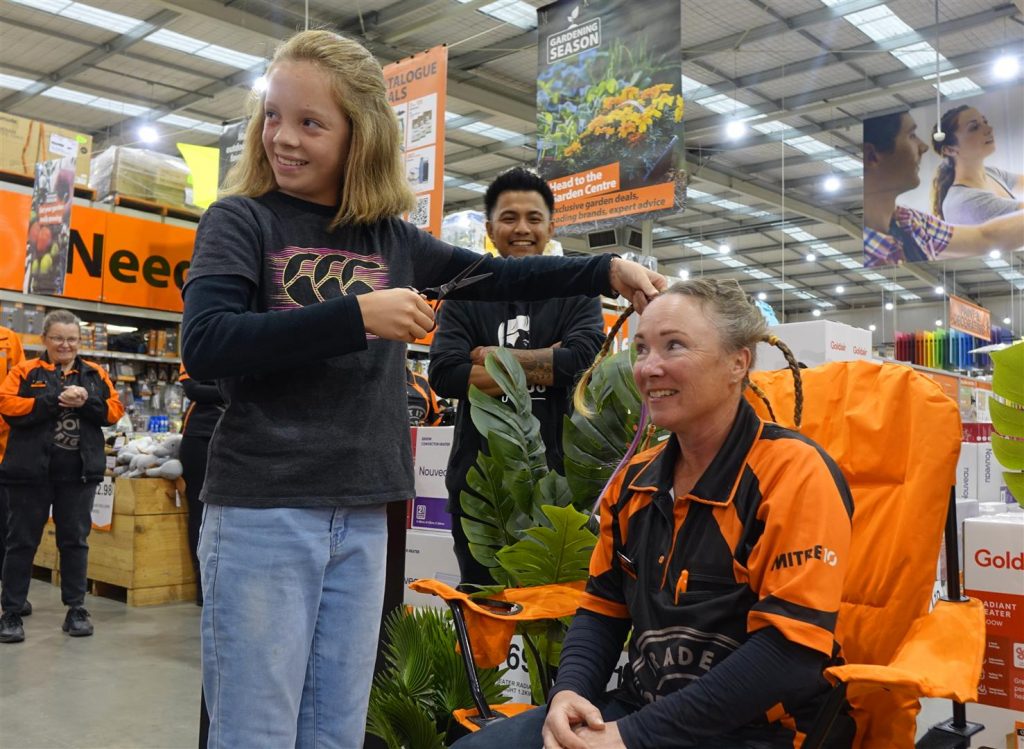 She said her work colleagues had been supportive with many of them donning wigs and crazy hairdos on the day.
Bess styled her hair into braids and offered the opportunity for people to donate $20 to snip off a braid or donate more to shave a patch with the clippers.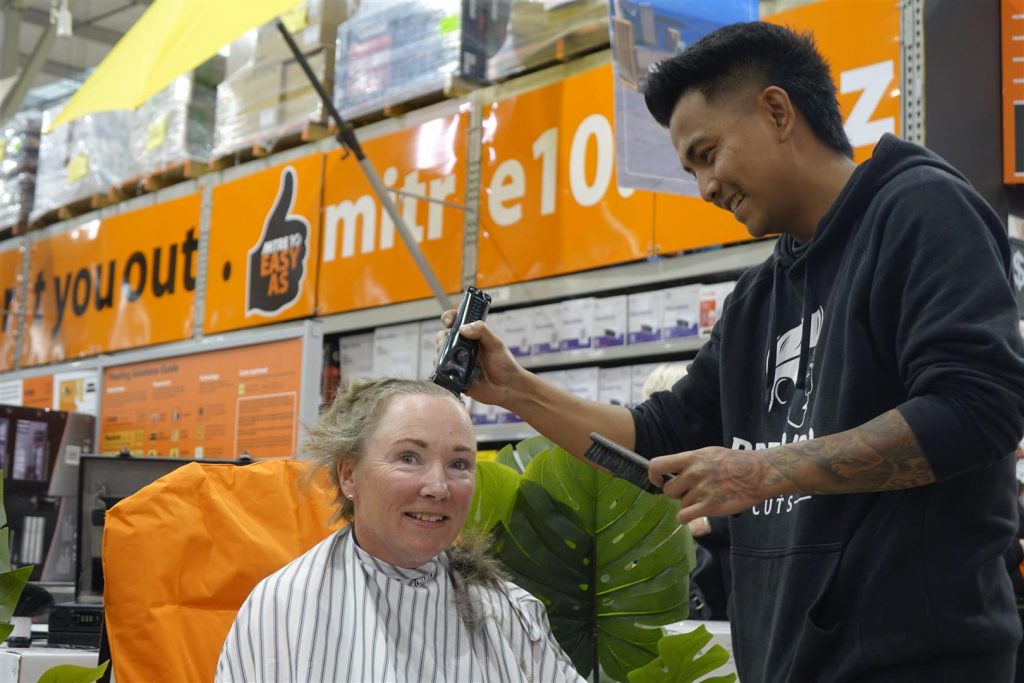 Bess claimed she wasn't nervous and had no regrets before taking the seat for her public shave next to Mitre 10's checkouts.
Although when a fellow staff member in a rainbow wig marched up to her wielding a pair of branch loppers Bess went slightly pale.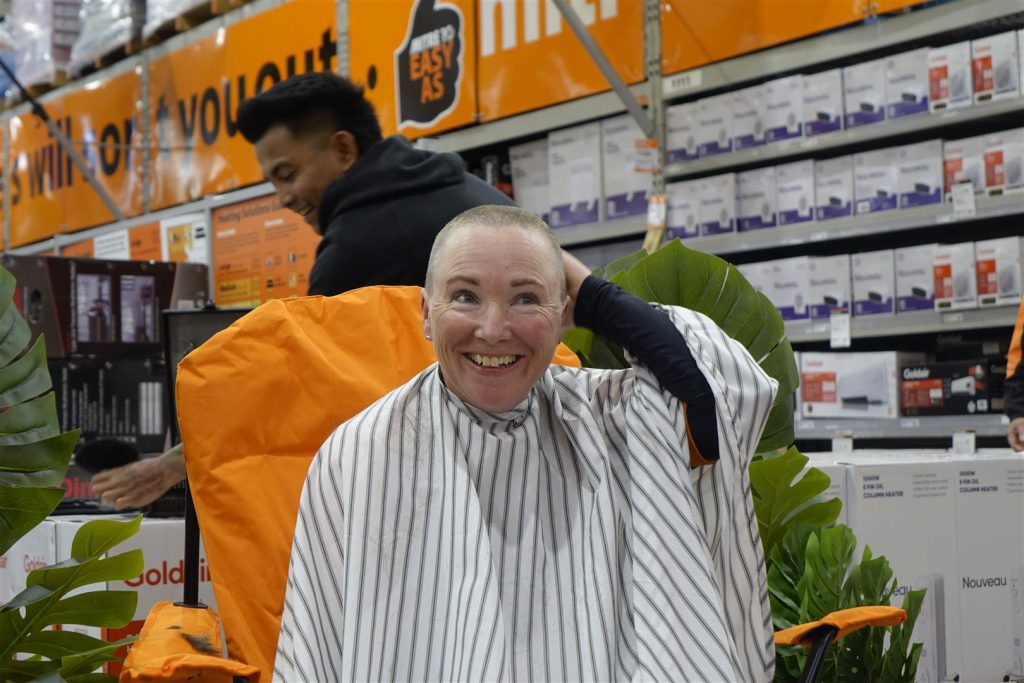 Barber Mark Bravo, of Bravos Cuts, was on hand to make sure the scissors and clippers were used well without damaging Bess, and he tidied up Bess' head at the end giving her a number one buzz cut, with her colleagues commenting she suited her new look.
Mitre 10 staff presented Bess with a selection of beanies and hats to keep her warm over the next few months.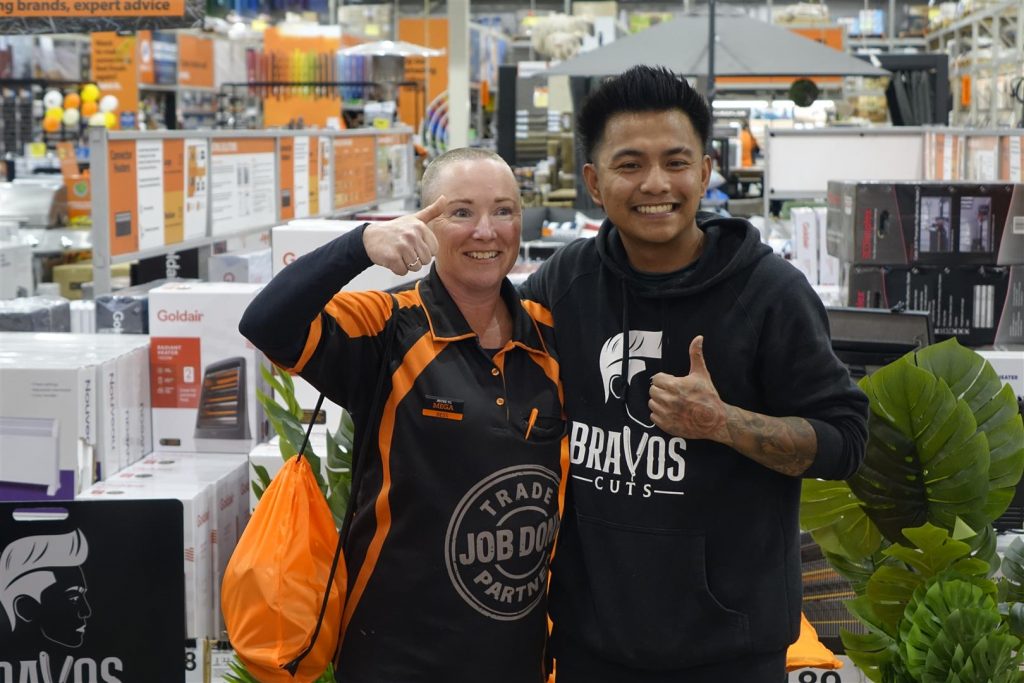 Bess also held a barbecue on Sunday at Mitre 10 Mega selling sausages, burgers and home baking made by store staff.
All money raised will go to Leukaemia & Blood Cancer New Zealand.
If you would like to donate visit www.shaveforacure.co.nz/bess-skilling