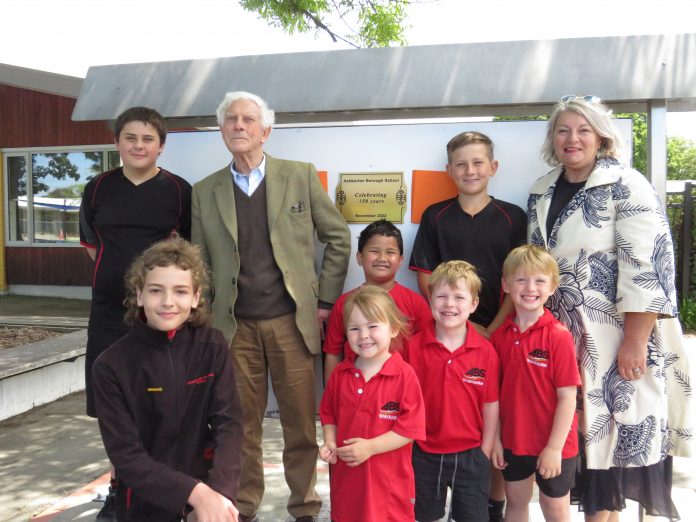 Roger Christmas returned to Ashburton for the first time in 70 years last week.
The 89-year-old Wellingtonian was one of 150 people who registered for Ashburton Borough School's 150th celebrations. He went to Borough in 1938.
He remembers vividly not wanting to go to school and his father thrusting him into the arms of new entrant teacher, Miss Cruickshank on June 5, 1938. Mr M J Leith was the principal of the day.
Roger left the school in 1945, attended Ashburton High School and then Christ College in Christchurch.
A career at Ashburton's National Mortgage saw Roger transfer to Dunedin, then Wellington where has has spent the past few decades living.
He didn't think there would be anyone from his era at the reunion so was pleasantly surprised bumping into Derrick Cullimore, of Ashburton, who was in his class.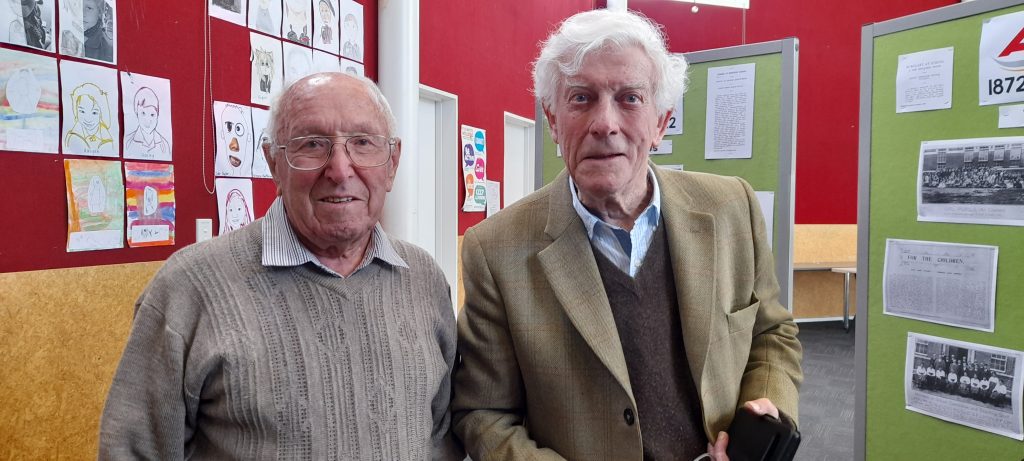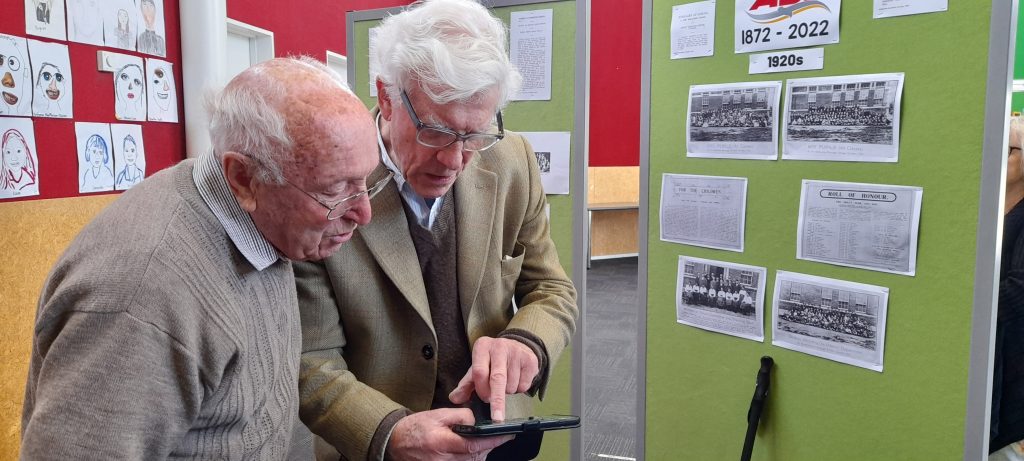 They were both in the original school house and had the honour of cutting the 150th celebration cake, along with new entrant Charlie Wallis, aged five.
Much has changed at the school over the years.
It first opened in February of 1872 with just four pupils in a building on the corner of Tancred, Park and Short streets, a site now occupied by the St Stephen's Church parish centre.
Today the school, across the street from its original site, has a roll of 340 pupils from new entrants through to Year 8.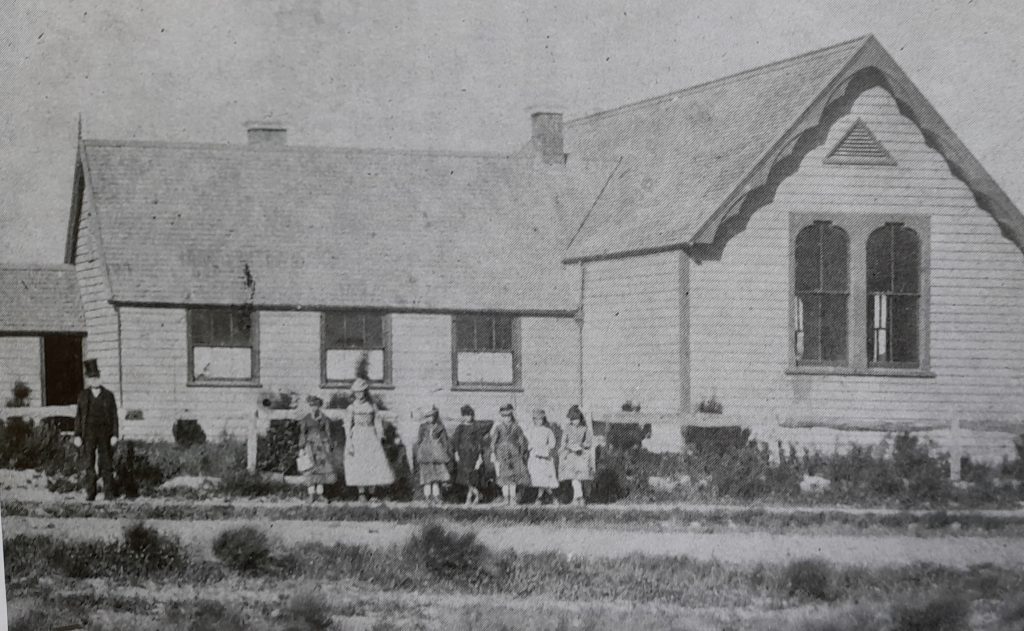 Principal Hilary Boyce is the first female principal in its 150 years. She took in the role in 2018 from former principal Sam Winterbourn who was at the helm for 24 years.
Mr Winterbourn, unable to attend the weekend's events, was principal throughout 19-year-old Madison Brown's time at Borough. She was there from 2009 to 2016.
Madison, among the youngest registered for the reunion, said ''it's too soon to be nostalgic for this era.''
However, with a deep seated interest in people, cultures, language and history she was keen to attend.
She is heading to Canterbury University next year to study anthropology (social sciences) and still remembers, and keeps in contact with popular Spanish teacher at Borough School, Senora Floras.
Madison now speaks a range of second languages including fluent-Japanese, Spanish, German and Korean.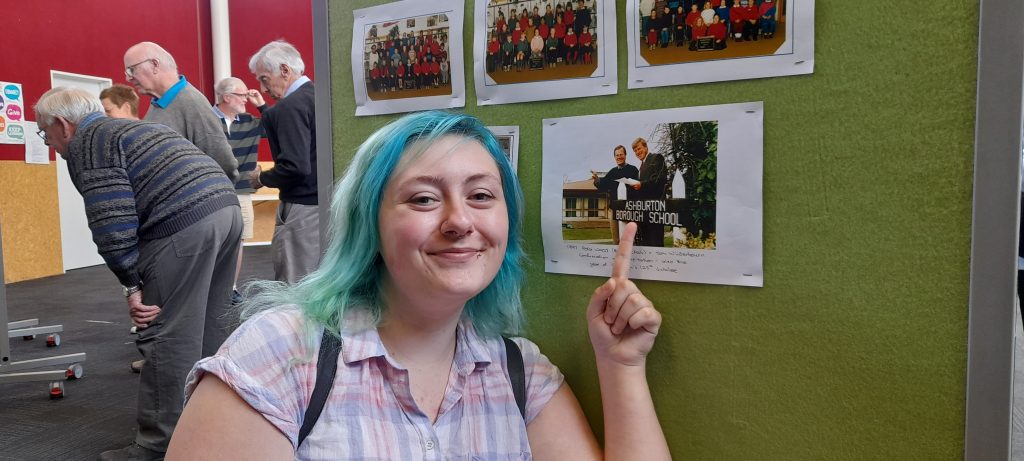 Despite it only being a few years since Madison was last at Borough, there had been big changes, she said.
The big modern space was just being completed when she left, and already there was a new multi-classroom block being built.
Also at the reunion was Adele O'Connor (nee Ritchie) and siblings Clifford Dalton, of Auckland, and Judith Bray (nee Dalton), of Ashburton.
Adele was only at the school for a short time in Standard 6 (now called Year 8) around 1963 after her family moved up from Balclutha. She remembers having to bike to school from Tinwald, and was taught by Mr Earl Jarvis. She also remembered popular teacher Miss Joan Archer, still in Ashburton but unable to attend the reunion, who taught at the school for around 30 years.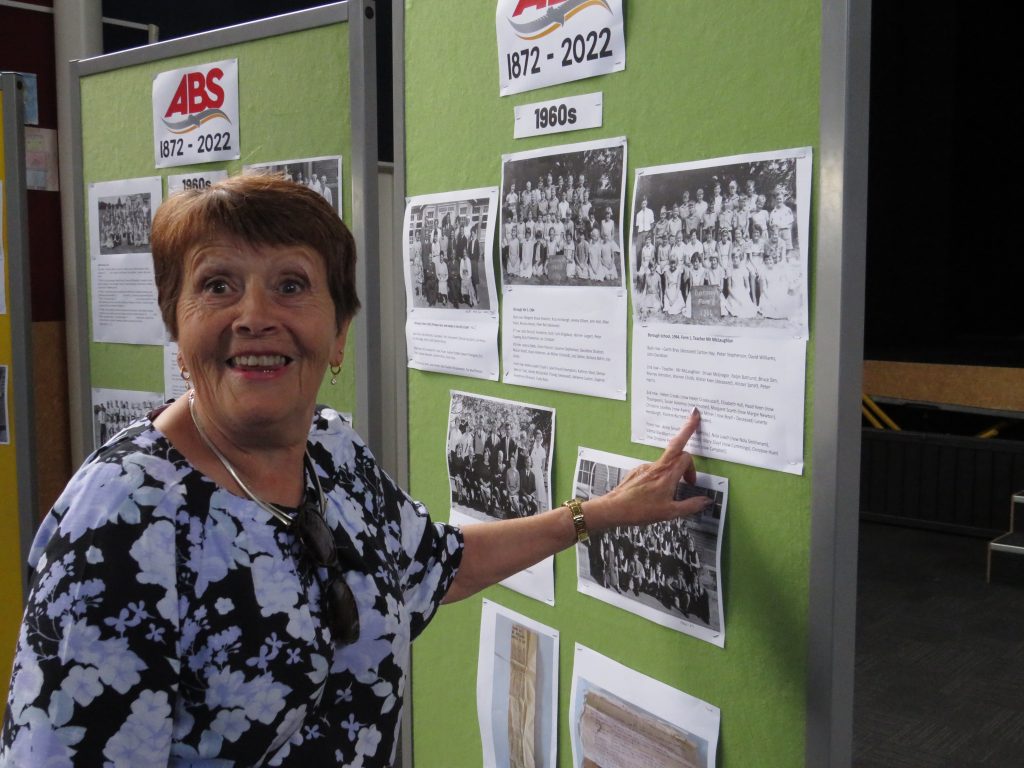 Siblings Clifford and Judith were representing their family during the reunion weekend. The Daltons were among five siblings to attend Ashburton Borough and their late-parents, Eileen and Harry, were heavily involved in committees across the years.
Judith said four of her siblings received the top Dux award, except her. She was the second youngest.
Her daughter, Hannah, and grandson Beau, also went to the school in later years.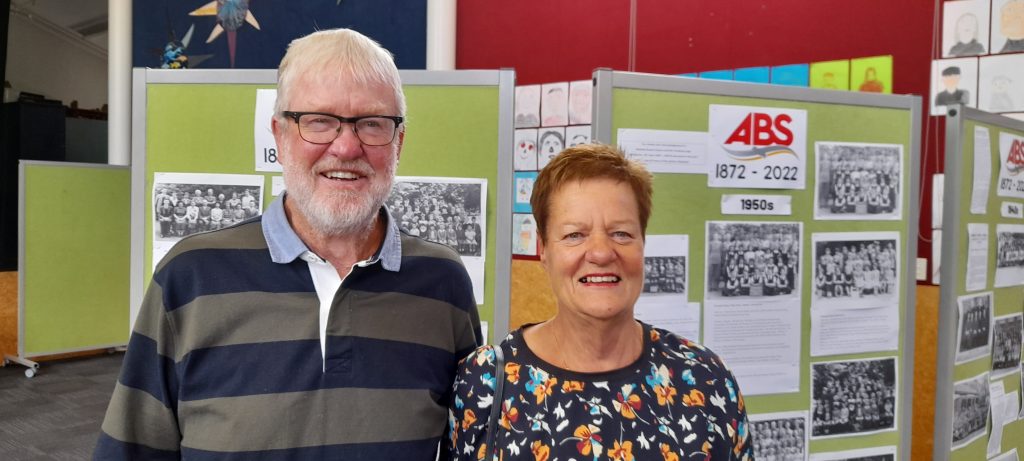 The weekend-long celebrations started with an informal look through the school on Friday afternoon, before an evening get-together. Saturday saw an afternoon tea at the school with a performance by the school's Kapa Haka group, photographs and a tree planting.
It wound up with a singing performance by past pupil and multiple Todd Cup winner Isabel Wang (now Year 9), a formal dinner and plenty of reminiscing at Hotel Ashburton.