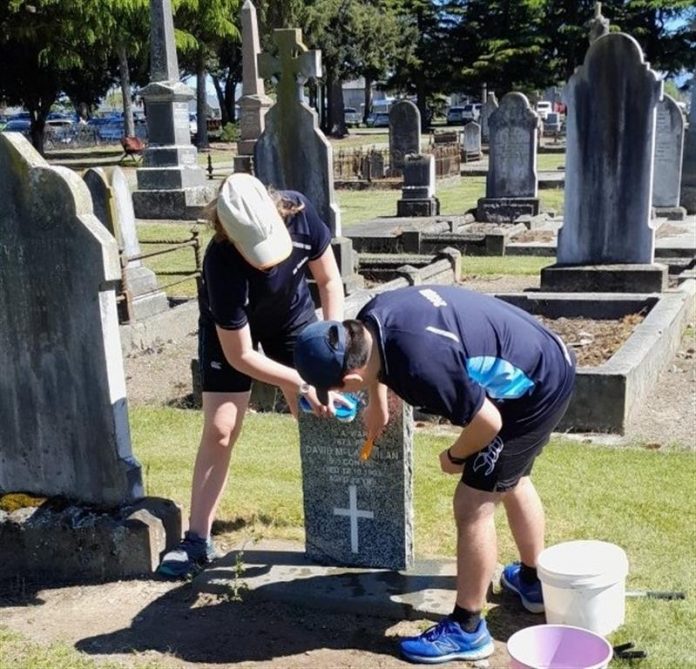 Remembering those who have gone before them is the reason members of Ashburton's No.24 Squadron, Air Training Corps (ATC) have been cleaning service personnel graves at the Ashburton cemetery.
ATC unit commander squadron leader Luke Sutton said more than 200 grave cleans had been completed at the Ashburton cemetery with just a few left to tend before moving to other cemeteries.
''The project also now includes adding porcelain poppies to graves to identify service personal at the request of families so the ex-service personnel graves can be recognised,'' he said.
The poppies are handmade by volunteers for the New Zealand Remembrance Army (NZRA).
The poppies identify graves were it might not be obvious the person was ex-service and were a nice touch for families to recognise the service of their loved one.
ATC have been involved with the NZ Remembrance Army locally since 2019.
''So far, we have focused on the granite headstones located in the Ashburton cemetery service RSA plot and more recently on the other granite service graves scattered around the rest of the older part of the Ashburton cemetery.''
The cost of cleaning the graves and adding the poppies is covered by sponsors and workers on the ground are all volunteers.
Sutton said ''it takes about 20 minutes to clean each grave.''