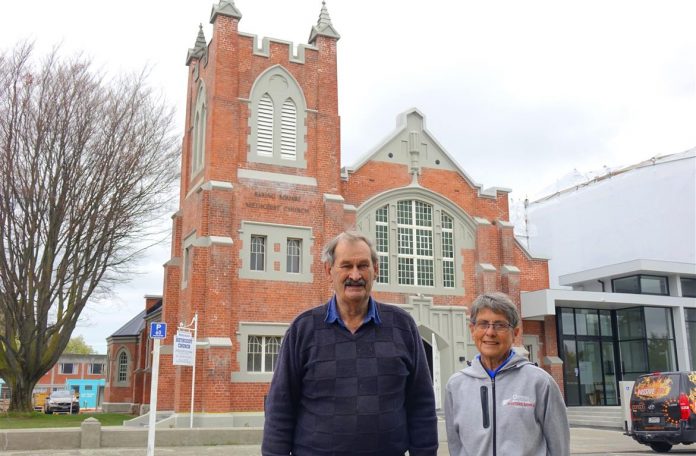 After being closed for 12 years, the restoration of the Methodist church next to Baring Square is almost complete.
The 100 year old church was closed after it sustained damage during the 2010 earthquakes.
In 2020 the restoration project was undertaken to strengthen the church and add a new extension to the south side.
The project was funded by the Methodist Church of New Zealand, the sale of church land, sale of the old church car park to the council, donations from parishioners and grants from Advance Ashburton and Braided Rivers Community Trust.
The extension that has been added on was designed by architect John Rushton and will house office spaces a kitchen and other auxiliary rooms.
Church member Alister Smyth said the project started two years ago and there were a few bumps in the road with covid delays.
Then the slate roof of the church had a major leak during the may floods, ''So we had to re-roof, which put extra time and cost to the project.
''It's a good thing – in a way – it happened when it did, now we have a very good iron roof.''
They hope to hold a small church service this month but the official opening will be February 2023.
Church member Judith Crozier said the president of the Methodist Church of New Zealand will be at the opening, ''And that is Peter Taylor who was the minister who took our last service in 2010, its actually quite amazing.''
The church will be available for the community to hire for events.
''We're hoping the community will support us and hold events here, like recitals and productions we've also got a lot of space and rooms for anyone that want to hold meetings.''