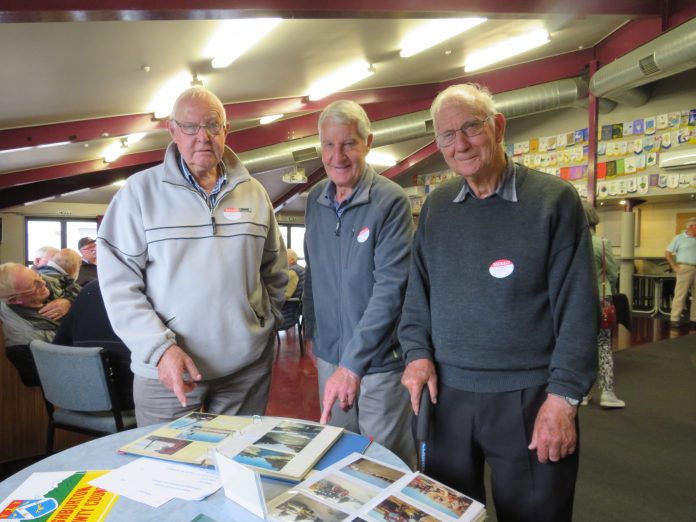 Former workers of the Ashburton County Council got together recently for a reunion to catch up and reminisce about times gone by.
It was attended by 48 people who had worked across many divisions of the council including those who built bridges, maintained roads and carried out three waters sampling and testing.
Reunion co-organisers Colin Cross, 85, and Kevin Harkness said it was many years in the planning and had included all staff from throughout the council.
It was held in the Doris Linton Lounge at the Ashburton RSA, and was sponsored by realtor Karen McRae, a former receptionist at the county council. It was her first job out of high school.
The Ashburton County Council ceased in November 1989 after amalgamation with the Ashburton Borough Council to create the Ashburton District Council.
The amalgamation was the result of local body reforms at the time.
Mr Cross started with the county council at Rakaia in 1978.
He was a townman's assistant for two years before becoming the townman until the mid-80s. He took over from the late-Kevin Sanford.
The role involved looking after the town's upkeep, mowing grass areas, cemetery and such.
A transfer to Ashburton saw him take on various driving roles – he was roller driver (road construction), and did spare jobs working where needed as a truck driver or loader driver.
He remained in road construction after amalgamation until 1992, and was then a grader driver on the Rakaia run until 1995.
He went to ACL for three and a half years before eventually being made redundant at aged 61.
Mr Cross drivers licence still includes forklift and six different classes, from one to six.
All are current until next year.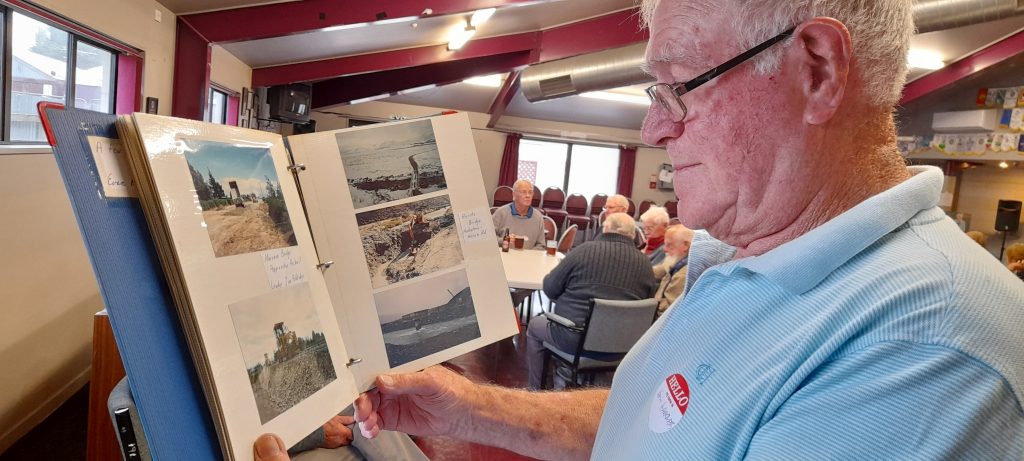 Mr Harkness was one of about half a dozen graders with county council from 1983 to 1989.
Then went in the business unit at district council, before taking on a grader role at ACL.
Richard Durie, who worked in hydatids and animal control, was with the county council from 1981 to 1989.
''Hydatids was a tapeworm infection of dogs which spread to livestock and caused a downgrading of animal carcasses,'' he said.
It was an issue then, but Mr Durie said the infection was over by the time of amalgamation and later animal control was carried out by contractors, which saw him working with three waters doing sampling and testing. He stayed was with council, in some form, for a total of 33 years.
Evan Prichard had a career with council spanning 48 years.
He started in the county council office in 1965 at aged 17.
Then in 1969 he moved to engineering, where he remained until the amalgamation in 1989.
He was then an engineer with the district council, then works engineer at ACL (five years) before becoming a water ranger for 14 years.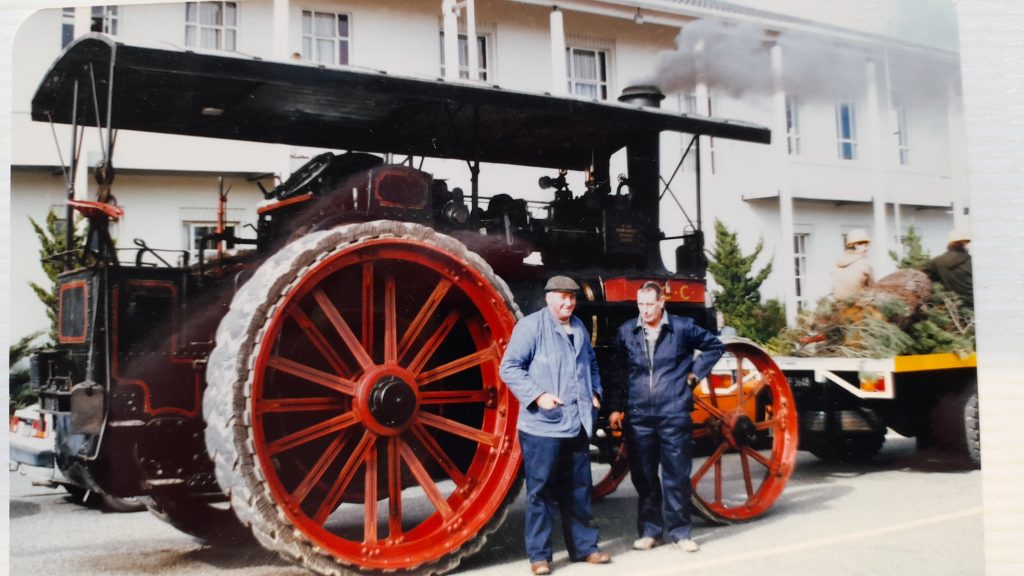 The former workers had many fond memories of their time with the organisation, and agree among staff there was good camaraderie.
A photograph at the reunion showed team members decked out in support of Mid Canterbury's rugby challenge against Auckland for a Ranfurly Shield match.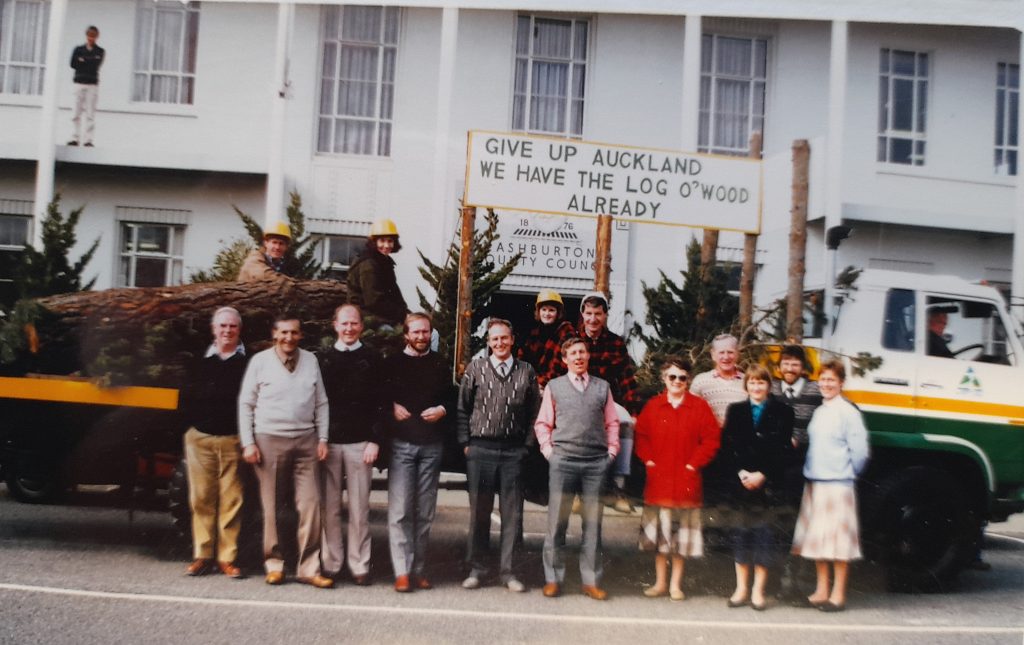 A council truck is laden with a tree trunk and banner stating 'Give up Auckland we have the log o'wood already' – complete with some staff in hard hats.
There is also an impressive photograph of a traction engine, from the early 1920s, which was used to tow things and run the shingle crusher.
The county council staff numbered about 60 at the time of the amalgamation and comprised driver operators, builders, mechanics, welders, water rangers, overseers, storemen and townsmen.
They reportedly had a reputation as one of the go-getters in the country and at the time of amalgamation was the second largest roading authority in New Zealand.
All works were carried out in-house.
These included rural and township roadworks, maintenance, reconstruction and sealing; bridge building, shingle crushing, the operation of the bitumen plant, rural piped water supplies, water races, mechanical and engineering workshops and a store.
There were also depots at Rakaia, Methven, Mt Somers, Mayfield and Hinds which serviced the rural areas especially beneficial during times of natural disasters when each depot could readily respond to provide relief work.