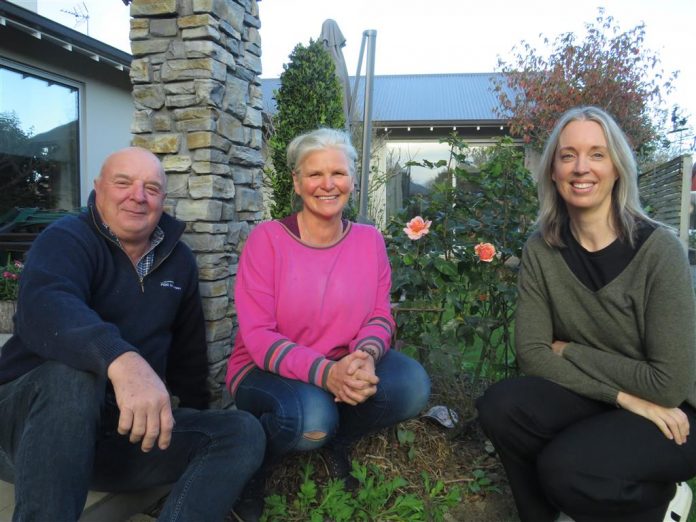 The countdown is on for this year's Ashburton A&P show and president Victor Schikker has announced the theme, 'let's create a buzz with bees, bugs and butterflies'.
The show is on October 27 and 28.
Mid Canterbury is a food producing area and is on the map for many reasons – many unknown to its residents, and members of the Ashburton A&P Association are keen for that to change.
Mr Schikker said Mid Canterbury was an agricultural hub and the theme encompassed farmers, spray contractors, as well as home gardeners, schools, families and individuals.
It's family-friendly theme, something adults and children can enjoy and then take away plenty of information about the district, and educational tips to put into practice at home.
Mr Schikker's sister, Julia Crosson, also on the A&P committee, was inspired by the theme and said it gave a lot of scope for educational groups to be a part of it, as well as businesses, organisations, creative and artistic groups.
''We are a food producing area and with food comes insects, so it can reach the home gardener to the large scale farmer,'' Julia said.
There are good bugs and bad bugs, and the show will have information on how to bring in pollinators for good ones, she said.
It was a chance to have education, information as well as scope for other groups to be involved whether it was creatives, dance groups, or artistic wings for Instagramworthy snaps.
''We just want people to be informed about our area. We thought we would do a treasure hunt of questions about what we produce in Mid Canterbury, so you'll go away informed.
"The more we know about our area, the more proud we can get. We've got a lot to celebrate but we don't know what it is,'' she said.
''We are not a tourist town but we are on the map for other reasons to do with agriculture, and produce a lot of food.''
Association members are keen to hear from people in the community who may want to be part of the show.
If what you're involved in fits in with theme make contact with A&P show members or new administrator Fleur Crofskey via the Ashburton A&P Show Facebook page, Julia said.
Fleur has been in-training with former show administrator Lucille Brown for the past few weeks. It's been a steep learning curve for the former urbanite from Christchurch, but she is loving it.
Fleur has family links with Mid Canterbury. Her dad Ralph Bathurst grew up in Ashburton, and mum, Averil, nee Overton in Methven. Fleur's great grandfather, Ernest, was a former mayor of Ashburton from 1944 to 1956; Bathurst Street is named after him.
Fleur now lives in Methven with her family, and her husband coincidentally works with bees at Midlands. She is ''loving the lifestyle'', and ''loving the challenge so far, loving everybody that's part of it, they'll all just really lovely and friendly.''