The annual Hakatere Ceramics & Pottery exhibition opened last week with a variety of creations on show and for sale.
The exhibition is running alongside the Ashburton Society of Arts (ASA) Christmas show at the Short St Studio.
Hakatere Ceramics club member Carolyn Handley said the work on show was a culmination of a years work of the club members navigating covid restrictions, ''this year has been difficult with restrictions, and not always being able to access the studio.''
There are 23 exhibiting members including guest artist Fiona Tunnicliffe, a North Island based artist who specialises sculptural animals.
''She held a workshop for members last week, which was thoroughly enjoyable, her work is exquisite,'' Carolyn said.
Making ceramics and pottery is a relaxing pastime Carolyn claims, although that can depend on how well the creative process is going.
''For me its a stress relief, whether it turns out or not, I can tune out all the noisein my head and actually just play with clay and hopefully make something beautiful and practical.''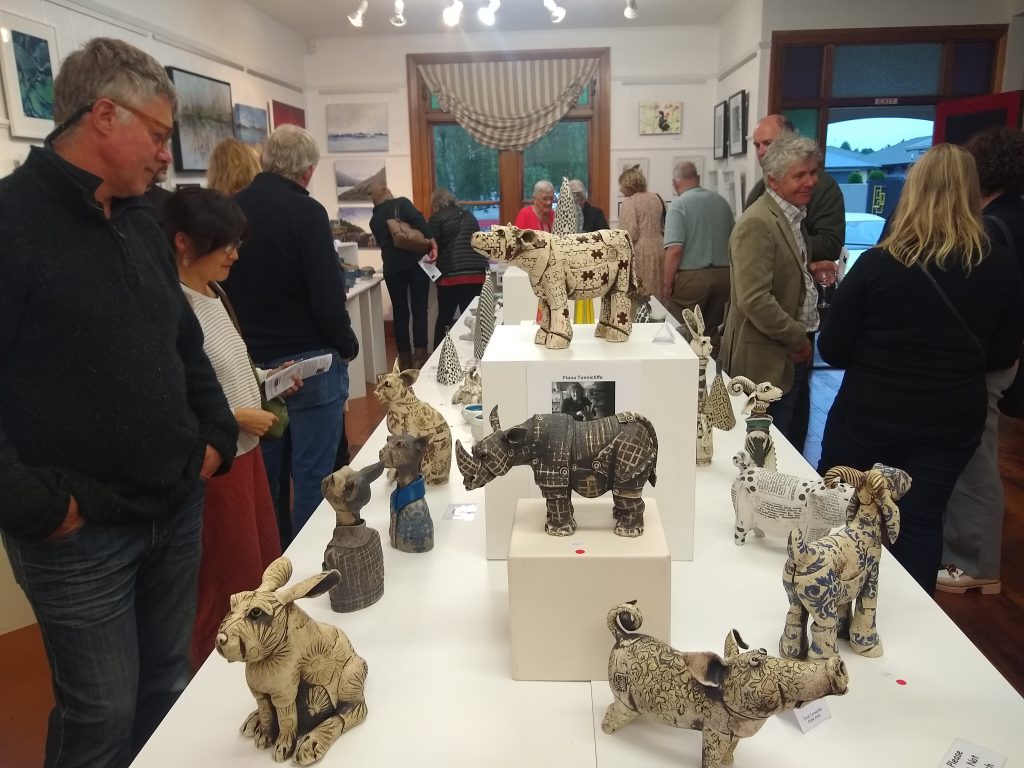 The wide variety of objects for sale would make ideal Christmas presents.
''They are going to get a one-off, made from someone local and it is a piece of art in its own right,'' Carolyn said.
The Exhibition is at the ASA Studios, 53 Short Street until November 27.