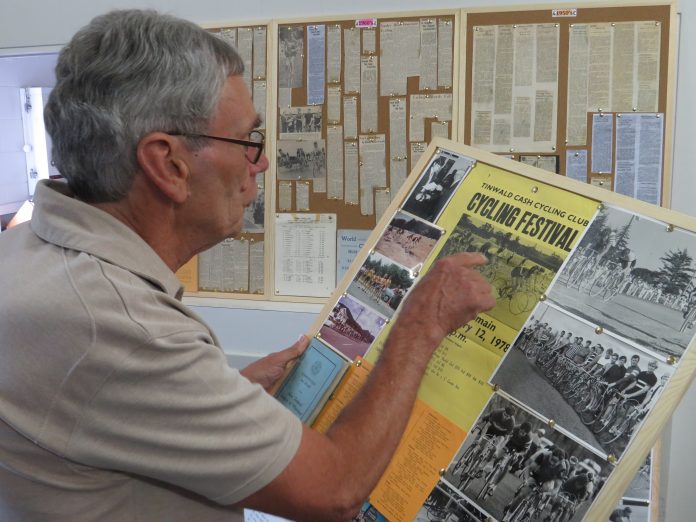 Graham Skinner was a nimble 17 year old when he won the Christchurch to Timaru cycling race in 1973.
He did it in a time of four hours, 54 minutes and 33 seconds.
At the time he was a pupil at Ashburton College and a member of the Tinwald Cycling Club.
It was the culmination of many hours of training, and just the second time he had competed.
''The first year I finished finish fifth I think, I was in the winning bunch,'' he said.
Graham, now living in Melbourne, Australia, was in Ashburton over Christmas to catch up with his mother, Eileen, and timed his visit to attend the Tinwald Cycling Club's centennial celebrations last weekend.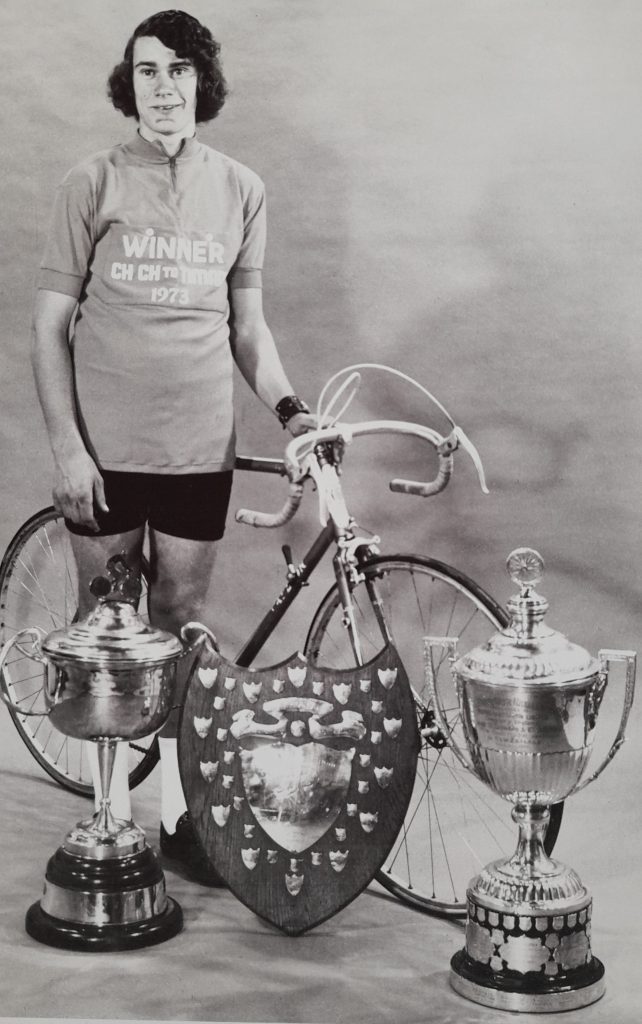 He was also at the club's 50th in 1973.
He remembers at the time he was very fit as the club had an extensive summer and winter cycling programme.
''We used to bike to Methven and back probably three times a week,'' he said, of winter training.
''And then on a Sunday we'd go up to Methven and then through Mount Somers, Mayfield and back round or go up through the gorge and back. ''Sundays were usually a 70 to 100 mile (112km to 160km) ride.''
There was not much traffic around then, he said. In summer it was a different level of training with plenty of racing. ''In summer the training ride was down to Wakanui Beach and back … probably a 30km round trip.''
''We used to race in Christchurch Mondays, they used to have a 10 mile road race. Tuesdays we used to race in Timaru, they'd have track racing.
''Thursday nights they'd have the 10 mile road race where the boys and everybody used to race together.
''It was used to teach the boys how to ride in a bunch, and then we'd race in Christchurch at Denton Park on Saturday and Tinwald on a Sunday.
''You could race five days a week if you wanted,'' he said.
Graham, 66, started cycling when he was around 12 years old, and has made lifelong friends through it.
He remembers riding at the Tinwald Cycling Club alongside the likes of Mike Ward, Neil Wylie, Steve Roulston, Nigel Campey and Paul Wylie.
''When I was at school one of my best mates was Mike Ward and he was cycling, so I got interested.
''Everybody biked everywhere in those days didn't we,'' he said.
Training was pretty informal with no actual coach, but there was plenty of after-school road riding.
''You'd just go for a ride after school, down the beach, or you know, five, ten mile or whatever.''
''They used to race the track as well.''
He used to ride on the Tinwald Cycling Club's quarter mile – or 402-metre – grass velodrome track further along Maronan Road.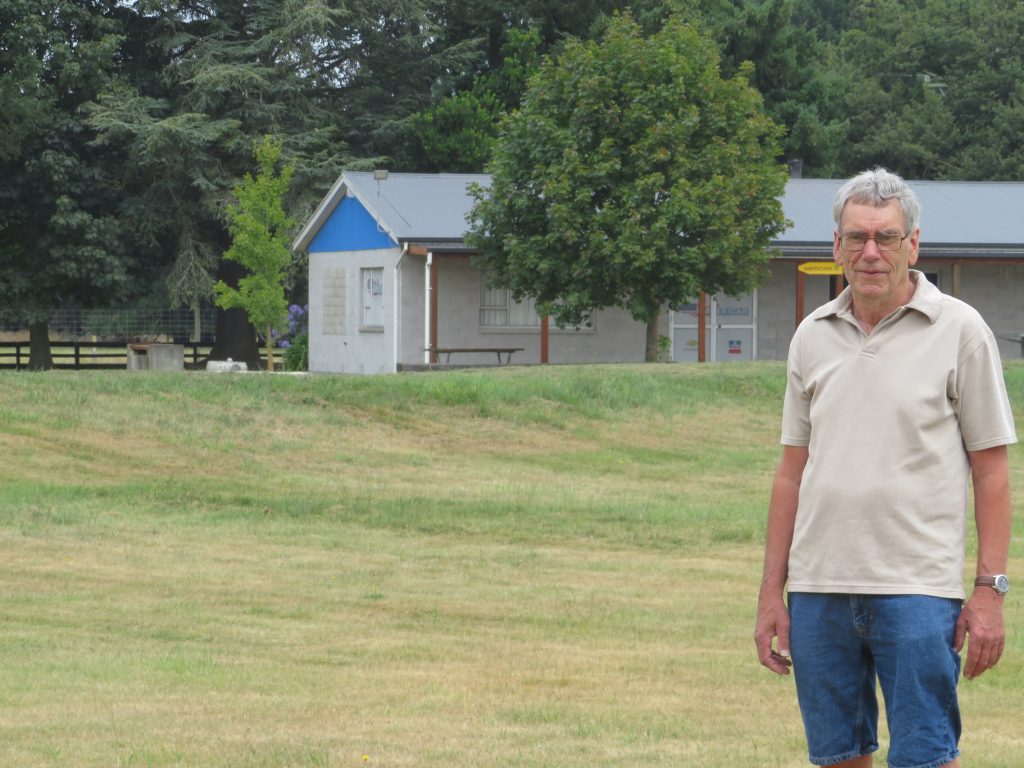 It was formed in the late-1950s and was initially just a dirt track.
Its faded remains are now part of the Ashburton Holiday Park and Lodge grounds and are largely unnoticed.
Graham, a member of the club 1968 to 1978, vaguely remembers the first bike his parents bought him.
''Mum and Dad chipped in and bought it from Hopkins bike shop (formerly in Burnett Street).''
It was the only shop around for a while and the bike was a fixed wheel which Graham used for road and track racing.
''(Fixed wheel) means that you can't stop pedalling.
''The only way you can stop it is by pushing backwards,'' he said.
It had no gears, no brakes – no extra weight – although a brake was added for road racing.
Graham, a horticulturist by trade; he did his apprenticeship at Allenton Nurseries, left Ashburton for Australia in 1978, alongside fellow club member Garry Hill.
He only rode for a couple of years while there, before family and work commitments took over.
He eventually took up golf – it was a social outlet with colleagues.
Graham visited family in Ashburton early last year after covid scuttled earlier travel plans and, through his former cycling mates, heard about the club's 100th celebrations which included road racing.
''Everybody keeps offering me a bike,'' he said.
But he wasn't tempted.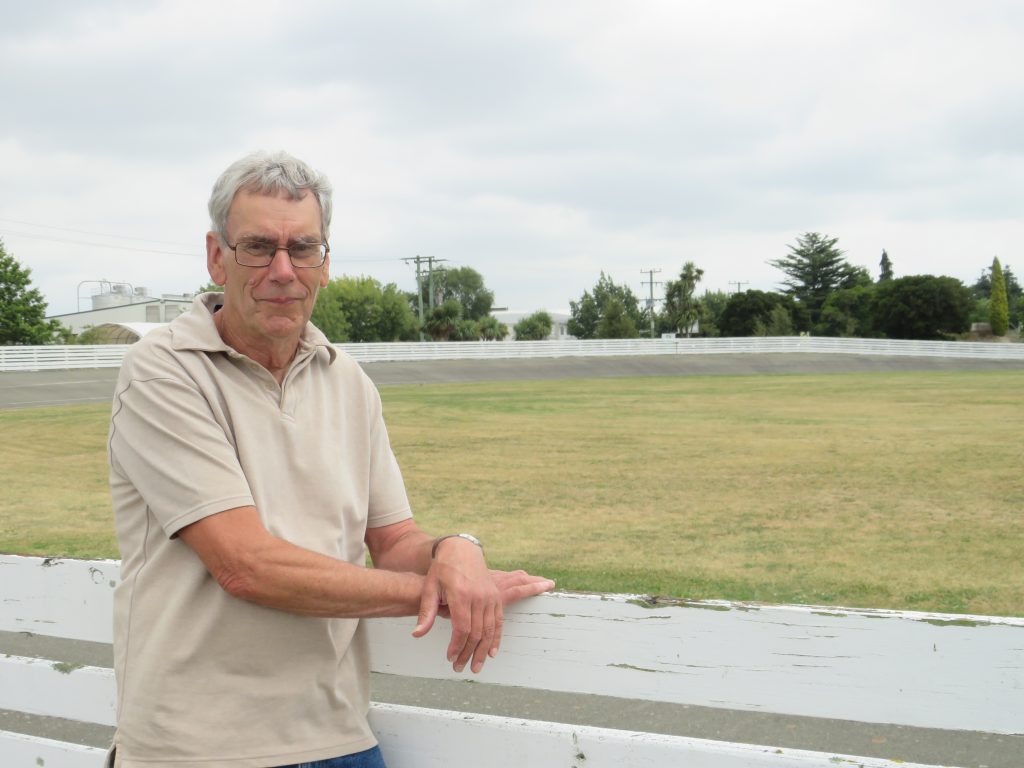 The event, last weekend, saw plenty of catchup time for the more than 120 people who registered, a race day at Wakanui, an evening meal at the Hotel Ashburton and breakfast at Alluvial at the Tinwald Tavern.
A wooden wheel bike, ridden by nonagenarian Arnold Price believed to be the oldest known living club member, was on show in the clubrooms over the weekend, along with others, and scores of photographs and newspaper clippings from events over the years.
A centennial book was also put together on its history.