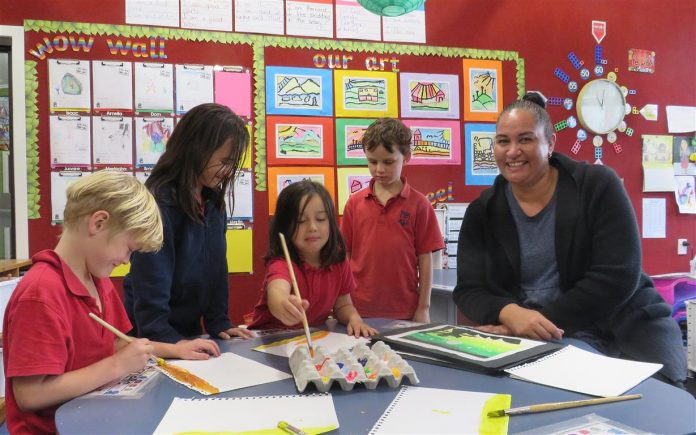 Claire Maria has an experienced and supportive team on board at Chertsey School. She calls them the 'dream team' and they are on a mission to support their pupils.
''When I started teaching at Chertsey my focus was to ensure our tamariki were taking every opportunity possible, whether it be sports, STEM or cultural events. Now that I am principal I can focus on this even more,'' she said.
''This links to our philosophy of 100 percent participation.''
Claire taught at Chertsey School for two years, before taking over as acting principal at the beginning of the year.
''I came here to teach in the senior room and then (past) principal Sarah Coard left, asked me if I would be acting principal to give the board time to find a new principal and in that time I decided to apply, and was successful.''
Claire took over as full time principal in early March, in a teaching/principal role. She teaches one day a week in the senior class and one day in the junior class.
''I love it. It's hard work though, because we still have the same workload as a normal principal but it's really good for just keeping your finger on the pulse.''
The school, with a roll of 32 children, has a 'dream team' with its teachers and support staff, she said.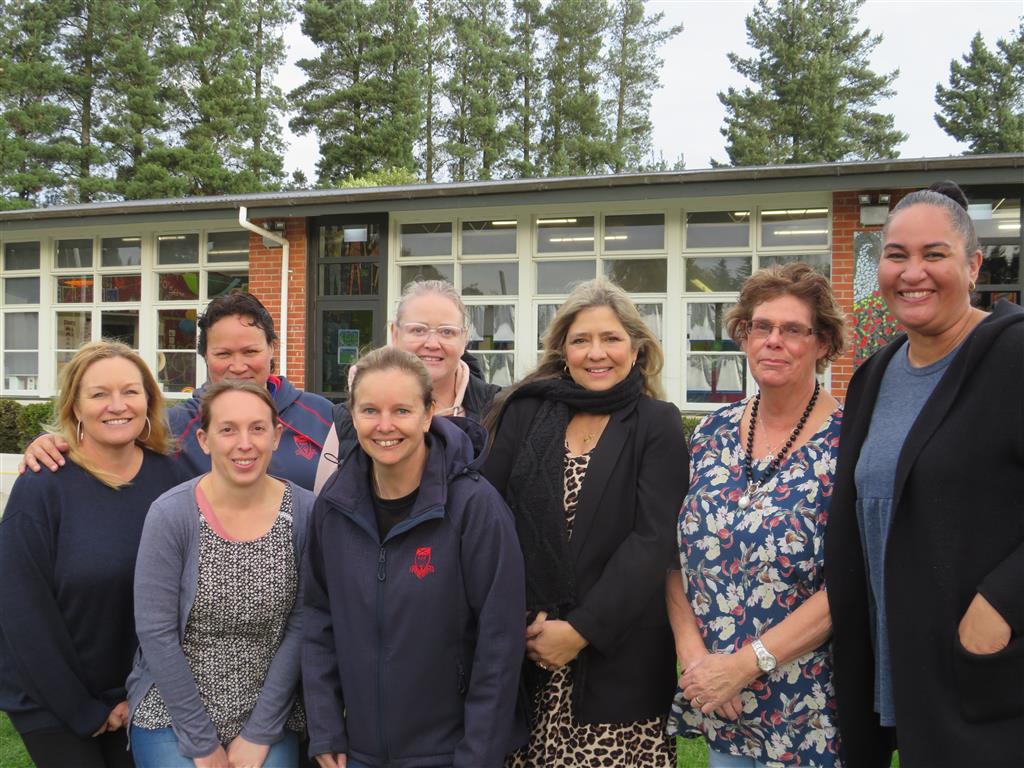 ''I have two very experienced teachers. I have one in the junior room who specialises in special needs education and my senior teacher specialises in Kapa Haka, also 20-plus (years) experience so two very experienced teachers. Their expertise covers all areas.''
The school also has seven teacher aides in varying roles to help the school run smoothly.
They have their own school bus, and have children attending from Ashburton, Chertsey and Rakaia areas. They have an open school zone.
Claire has inherited some projects, but since taking on the principal role has tweaked them to make them more child friendly – and realistic.
The concept for a new playground was designed last year to give pupils a safe, modern, accessible and inclusive playground to meet the sensory and learning needs of the children, as well as wheelchair access. The design is still being finalised but the school has applied for grants, and its community has been fundraising.
There is a Givealittle page set up at www.givealittle.co.nz/cause/make-play-a-reality and a planned Matariki mid winter dance is set for June 24. There are limited tickets.
''Back in the day they used to have Cocktails on the Rails, so we're bringing that back.''
It will be a big community Chertsey fundraiser specifically for adults – it's an R18 event – with jazz singer Emma Sparey who is also a teacher aide at the school. There are also silent auctions, a collaborative art work piece by the children, raffles and lots of prizes.
Tickets (via Liz 027 537 3527) cost $40 each, or $35 each for a group of 10. Supper and entertainment is included but there is a cash bar and a courtesy vehicle.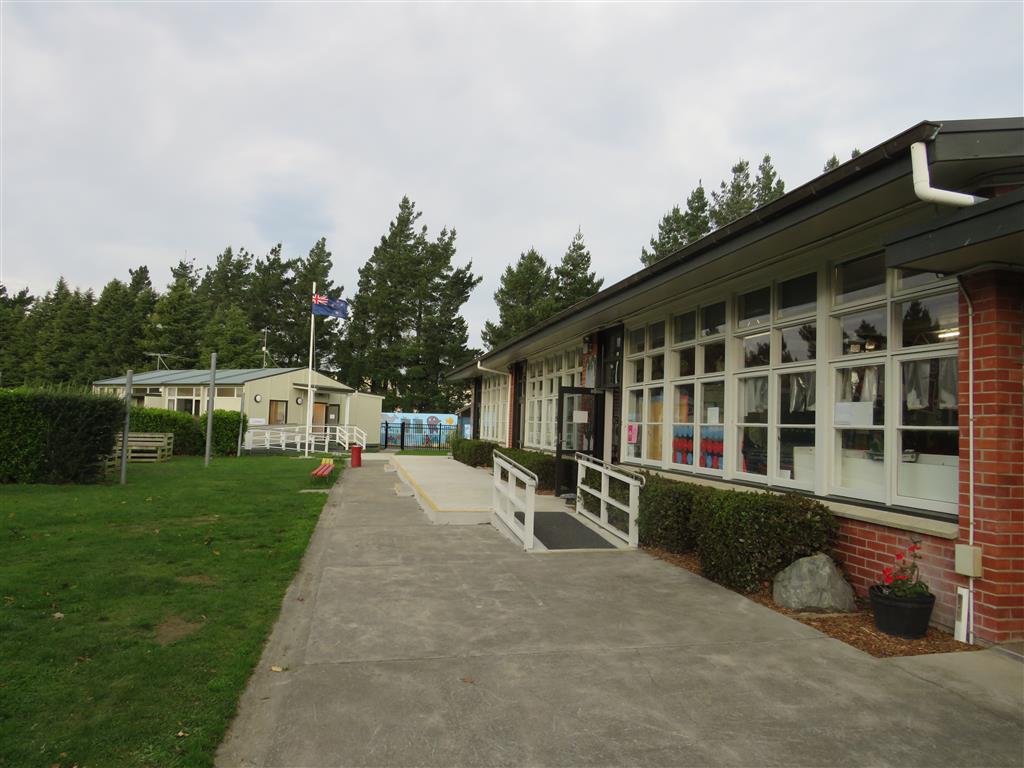 ''Chertsey is known as a fully inclusive school, that was set up by Sarah Coard our last principal,'' Claire said.
''We cater for anyone who turns up at our school … so we welcome every child and we cater for their needs. That was set up by Sarah in a way that she found the staff to cater to that and that's the legacy we are all continuing.''
''A lot of schools struggle to get the funding they need, but we will take the child and make it work. We also want Chertsey to be inclusive to all students not just neuro diverse,'' she said.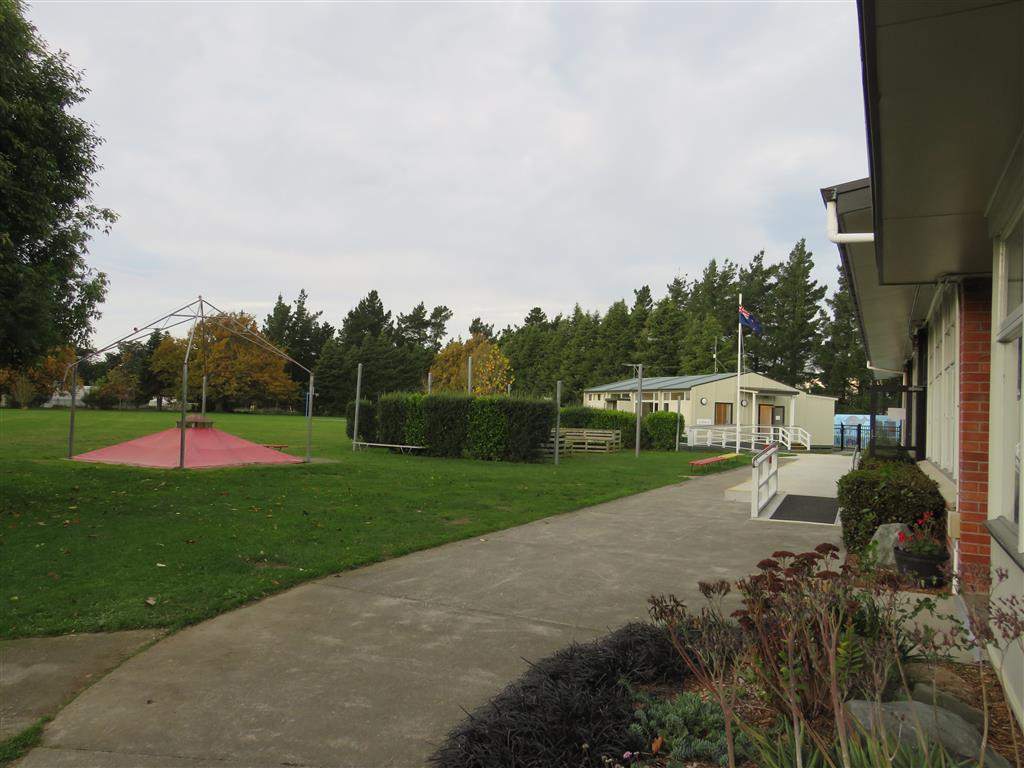 The entire senior class turned out for the recent Subway Cup Year 5/6 Rippa rugby tournament in Ashburton, regardless of sporting prowess. They had two teams.
''Our philosophy here is 100 percent participation and when a notice is sent home, it's not a permission slip, it's telling parents (what's happening). It's just about having a go … no child misses out so there is no such thing as 'I didn't make the team' – everybody makes the team.''
Claire, a New Zealand-born Samoan, grew up in Auckland and in later years spent 12 years in education in the United Arab Emirates, before returning to New Zealand.
Language was not a barrier as it was an English speaking immersion school. ''We weren't allowed to speak Arabic.''
''Coming back to New Zealand I realised how lucky our children are in New Zealand with the many opportunities that are offered at school and in the wider community. She moved to Ashburton, and then Rolleston, to be closer to her eldest two children attending Canterbury University.
''Chertsey has been perfect location between work and home. There's no stopping, there's no traffic. We love that commute.''