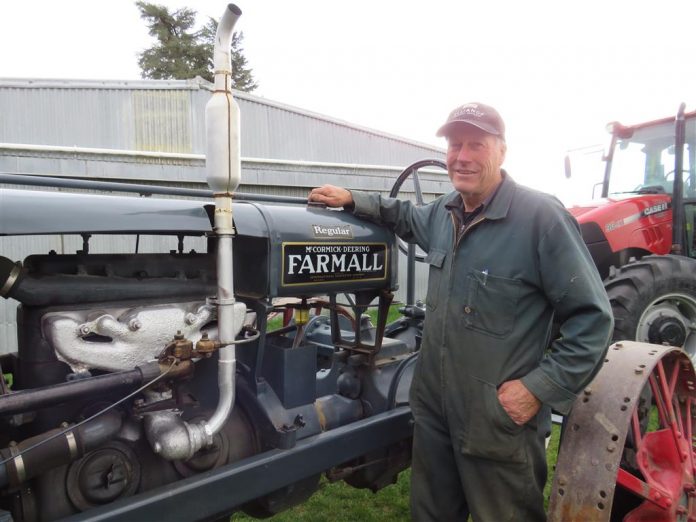 Gerard McCloy's restored 1927 Farmall regular will be on show at next year's Wheat and Wheels Rally in Mid Canterbury.
The two-day event, being held at Anthony Hampton's farm on Lauriston Barrhill Road in early April, is run by members of the Mid Canterbury Vintage Machinery Club.
Past events have drawn people in from across the globe.
McCloy's Farmall will be among the hundreds of all machine makes and models, ranging from early editions through to top of the line machinery.
International Harvester – or IH – released the Farmall commercially in 1924.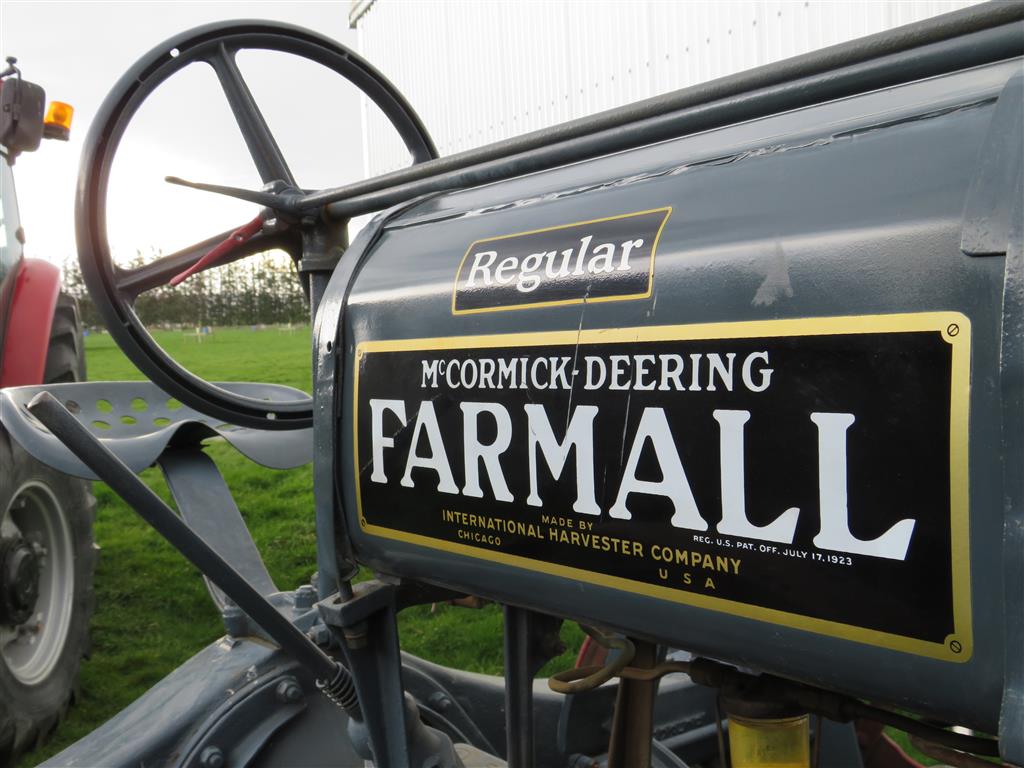 It was the first row crop tractor featuring closely spaced front wheels and a high rear axle to pass over plants during cultivation.
More than 134,000 of the all-purpose tractors were reportedly sold internationally between 1924 and 1931.
"In America they are a common tractor, but here they are pretty unique," McCloy said.
He has had his Farmall for about 38 years.
It has a 22-horsepower and was used on occasion during farm working days.
It could ''pull two furrows on a dry day", he said.
"The Regular was the first affordable tractor that could be used for ploughing, stationary thrashing, cultivating and for the most of its product life was marketed as the Farmall.
"The Regular was added when the next model came out."
McCloy bought his Farmall in a state of disrepair from someone at Ellesmere.
"It was just for a hobby – for restoration. It was as rough-as, we stripped it down and painted it.
"But the motor's still in original condition, we didn't overhaul the motor but we stripped it down to bare metal and repainted it.
"We just take it to a lot of farm machinery and tractor displays."
McCloy only knew of around three similar models which were working and there are probably another four nationwide.
It was thought the closest was in Timaru.
Farmalls were not brought enmasse into the country, it was mostly the elite gentry farmer who could afford them at the time, McCloy said.
"They would have been pretty expensive to have to ship them over."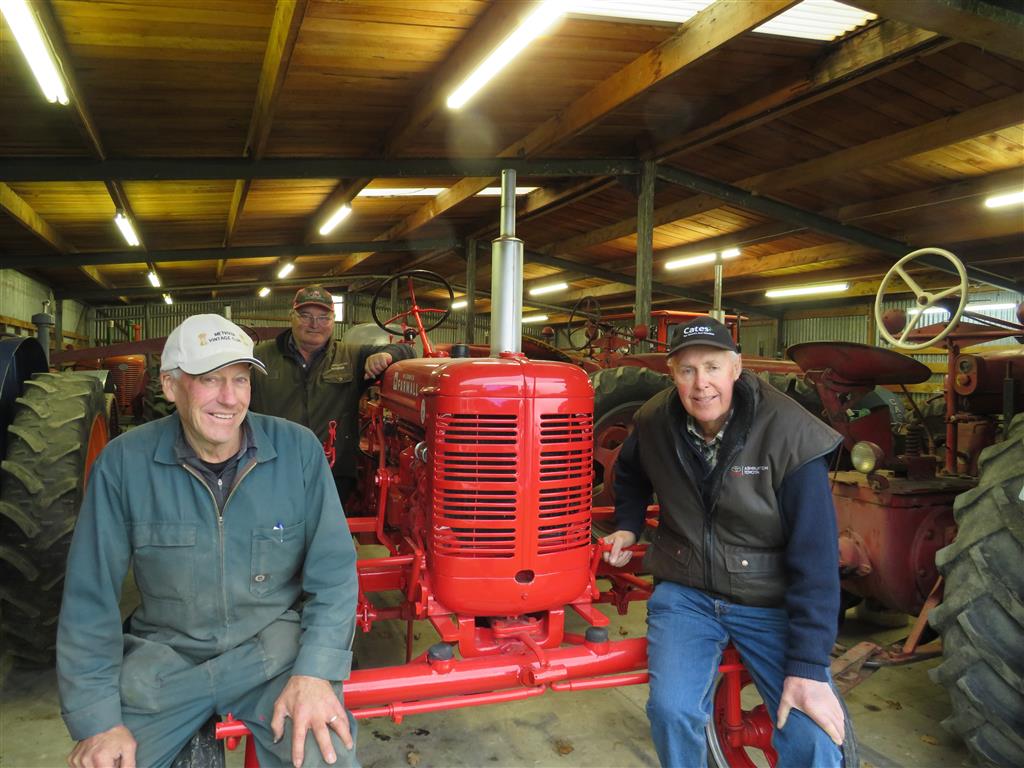 Hampton agreed, saying there are not many left in working condition in the country.
"Most people were still using horses in the early 1920 when these came out," Hampton said.
"There could be the odd one sitting in a shed that nobody knows about."
McCloy, a member of the Methven Vintage Club, likes the Farmall range which after 100 years could still be bought today.
Rally sponsor Cochrane's will have a new Farmall model on show at the April 6 – 7 rally.
"(The Farmall regular) is different and it's from the IH Case breed because (almost) every tractor we've got is," he said.
Farmall make the small sized tractor at 60 to 70 horsepower, and Case IH make bigger tractors up to 100 horsepower.
The Farmall can could cultivate rows crops and they could turn around on the corner.
At the show, McCloy will have his Farmall regular and a 2014 Case IH bought brand new by his late-father Laurie.
"My dad bought that brand new when he was 85 … instead of buying himself a seat in an old people's home.
"He spent every day in that tractor rolling, or doing something that didn't need doing sometimes but he would do it."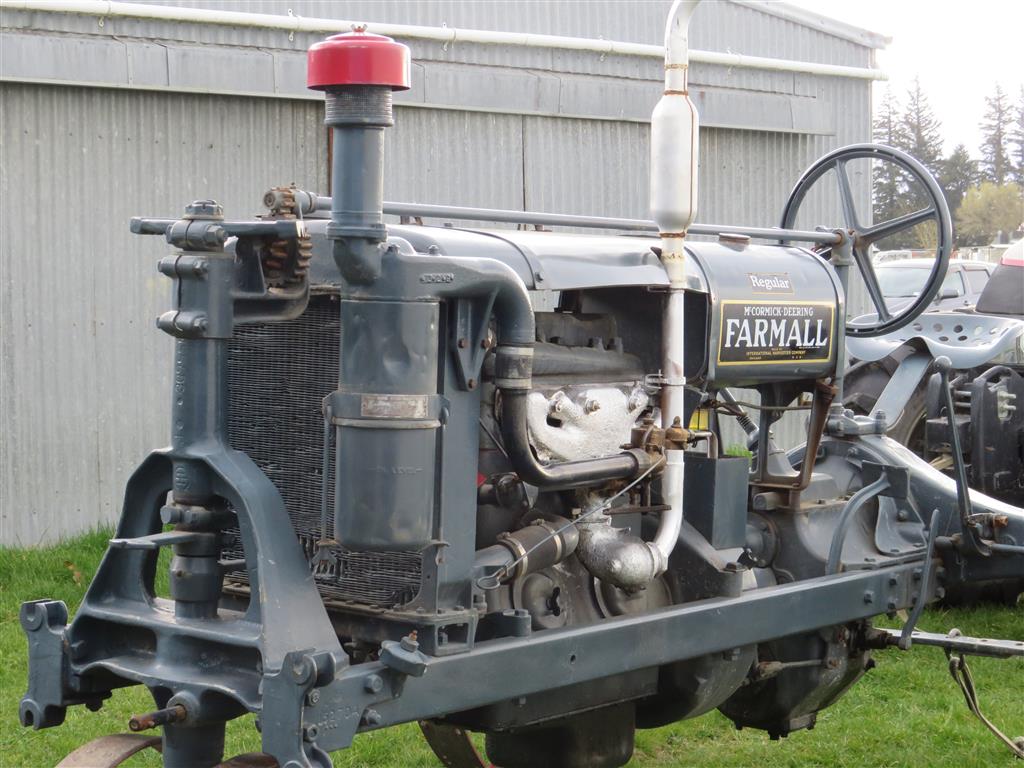 Mid Canterbury Vintage Machinery Club member John Hall said the event will showcase some classic models and makes to the public, and raise money for Westpac Helicopter.
Among the displays they would celebrate 100 years of IH Farmall production and members were hoping for a large turnout of the tractors which started production in 1924.
It is one of the many displays and activities planned for the two day event, he said.