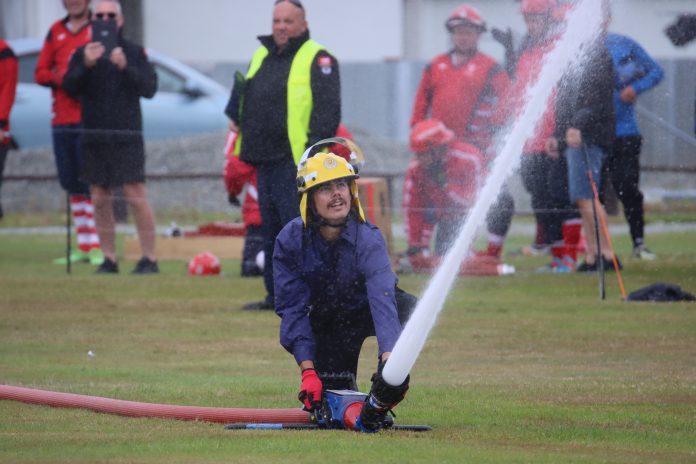 Update …
The 2023 United Fire Brigades Association's Waterway Challenge, due to start today, in Methven has been cancelled.
A spokesperson for the association said the cancellation was following the death of two firefighters as a result of Cyclone Gabrielle, and the ongoing work across the North Island in affected communities.
"This difficult decision has been made as a sign of respect for the two deceased volunteer firefighters in Muriwai, and taking into consideration brigades' ongoing commitments to their communities and with New Zealand remaining in a National State of Emergency for the affected regions.
The Waterway Challenge would have seen firefighters from around the country show off their teamwork and firefighting skills in a two day challenge at Methven.

The United Fire Brigades Association's Waterway Challenge is held every two years.

Eighty nine firefighters were due to compete in teams of firefighters from the following brigades: Methven, Carterton, Silverdale, Cromwell, Greymouth, Brunner, Wainuiomata, Balclutha, Wellford, Mataura, Thames, Havelock North, Wellsford, Ruawai, Morrinsville, Lincoln, Darfield, Wyndham, Tairua, Te Aroha, Mossburn, Mayor View and Akaroa.

Each year 20,000 fires threaten precious homes, businesses, the natural environment and lives across New Zealand. They all require one thing – lots of water and brave people to put it there.

Firefighting relies on timing, technical expertise, and teamwork to save lives and property; the hose, hose to the truck, the standpipe to the hydrant, and each person playing their part.

Since 1885 the waterway challenge has helped firefighters put their hoserunning and pump-operating skills to the test in a fun, safe, and competitive environment. The track has 19 different setups covering rural and urban approaches to firefighting.

Competitors train all year, some are highly experienced and there were some fresh faces ready for the challenge.