Pouring through hundreds of cycling snap shots is a labour of love for Tinwald Cycling Club stalwart Don Kirdy.
He has the task of sorting through photographs, many undated, to be displayed in the clubroom's during it's centennial celebrations next weekend. It will be held over Waitangi Weekend.
The task has brought up a raft of memories.
''Nearly everyone of them has got some connection to something … (some) used to ride when I was riding,'' he said.
There were likely-thousands of photographs in boxes, many inherited following the death of former record keeper Tom Peach.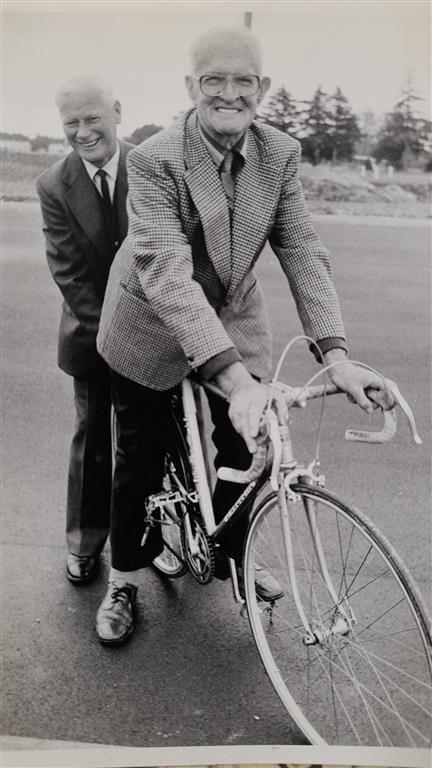 Don said around 100 people had registered for the centennial event so far – including at least one former member now living in Australia.
It will include plenty of catchup time, racing, an evening meal and a breakfast.
There is Friday's Whizz Wheelers racing and on Saturday road racing will take place on Seven Hills at Wakanui, he said.
Don, who started with the club in the late-80s, was awarded a Queen's Service Medal (QSM) in the 2019 New Year Honours for his services to cycling.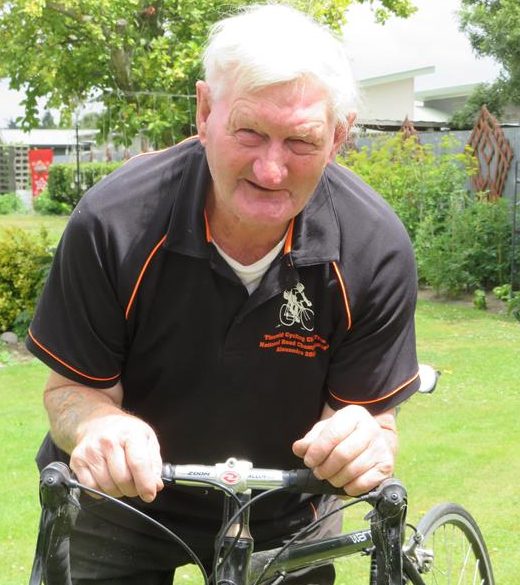 Don's father, Fred Kirdy, was an avid Tinwald club member who Don vividly remembers watching race around the Willowby block in 1945. Don was seven years old.
Fred was the 1936 championship title winner, Don said.
Despite his dad's successes, Don didn't start riding until his teens.
''I didn't get involved with cycling until I was (living) in Christchurch. I was 16 years old.''
He started with the Mairehau Novice Wheelmen but reconnected with the Tinwald Cycling Club in the late-1980s.
No longer riding, Don, 85, is happy to give his time to junior cyclists in the sport.
"I have lots of young children that I train. I take the youngsters on a Monday night and help them. And then over the winter period we have races for under 17 development which they can carry on from the main racing. And that's interesting.
''It's different, every day is different. Every day is busy, every day is different."
He is also the club trophy custodian holding record information for the many road, track or development race events.
The club has a busy weekly programme throughout the year.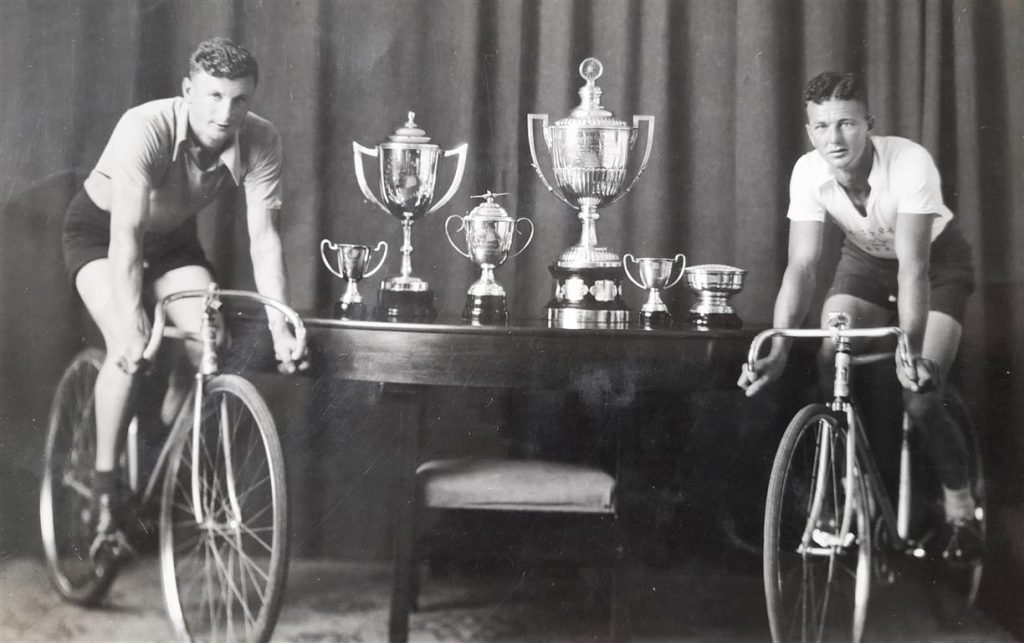 Track training is on Mondays, social wheelers on Wednesdays, Whizz Wheelers on Fridays, main racing on Sunday then through winter there is still development and the social wheelers kick into effect.
Past club members Hayden Roulston and the late-Jim Tate also received New Zealand Honours; Roulston a New Zealand Order of Merit and Tate, a QSM, Don said.
Past members of Tinwald Cycling Club have included Harry Watson, born Henry, who was the first New Zealander to ride in the Tour de France. In 1928, he teamed up with Australian cyclists, Hubert Opperman, Percy Osborn and Ernie Bainbridge to be the first English-speaking team to ride the Tour de France.
''Harry worked at the freezing works,'' club stalwart Don Kirdy said.
''Tom Peach, of course, was a very well-known rider. He held the record from Christchurch to Nelson.''
There was also Mrs Peach, Tom's partner, Don said.
''She gave him an awful lot of support. They really were a great couple, along with a lot of the older ones that were around at the time.''
Ron Clayton was also the only-ever winner of the Timaru to Christchurch, and Christchurch to Timaru race winning it in 1968 and 1973.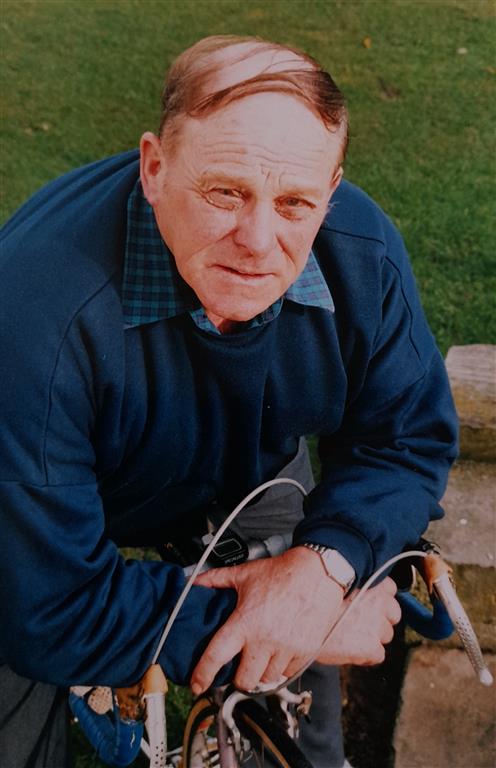 Jim, a member of the club from 1949 to 1997, was secretary and heavily involved in the club. His QSM was in the 1997 Queen's Birthday Honours and for his community service.
He got involved in bicycle racing in 1945 following in the footsteps of his grandfather George Metcalfe who won the first Timaru to Christchurch race in 1889.
Also among the many photos Don is sorting through for the upcoming centennial celebration weekend was a snap shot of Sandy MacKenzie and Don's late-uncle Rolly Kirdy.
''Sandy won the Christchurch to Waimate (race). They both rode about the same time,'' Don said.
Other club members have included Roulston and Lauren Ellis who have both gone on to international success representing New Zealand in Olympic and Commonwealth Games teams on multiple occasions – winning medals – and competing at world championship level, as well as in professional racing teams.
''There was also Jason Christie a very, very talented rider. He rode overseas,'' Don said.
''We've got Hamish Wright, (now riding veteran in Australia), Daniel Rafferty he really was a talented rider.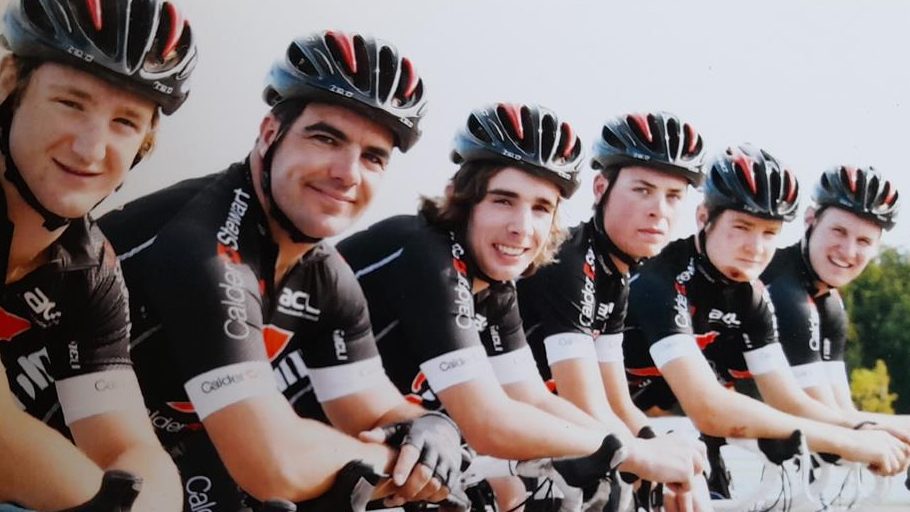 He rattles off other a host of other family names such as the Wards who also have a number of younger generation in the club coming through the Whizz Wheelers, past veterans Clem Clark and Les Arnst as well as prominent family names such as Gluestein, Ward, Sampson, and Cavill.
At the time of Don's QSM – for services to cycling – he held the role of junior club development officer and was the club's longest serving committee member until stepping down in 2016.
He was also the club's delegate to the Mid/South Canterbury Cycling Centre and the Tinwald Family Sport and Recreation Centre, organised social and competitive events for year-round racing and training, was the long time convener of the Tinwald Cycling Club Social Wheelers, organised Whizz Wheelers family evening, was involved in fundraising to keep social racing low cost and helped with ongoing maintenance at the club.
The centennial celebrations include a meet and greet at the Tinwald Clubrooms on Friday, February 3, a club race day at Wakanui on Saturday, February 4, followed by an evening dinner at the Hotel Ashburton.
Sunday morning there is also a breakfast at Alluvial, in the Tinwald Tavern.
Anyone interested in attending events over the weekend can register by email to [email protected] or phone Amanda on 0275161379.