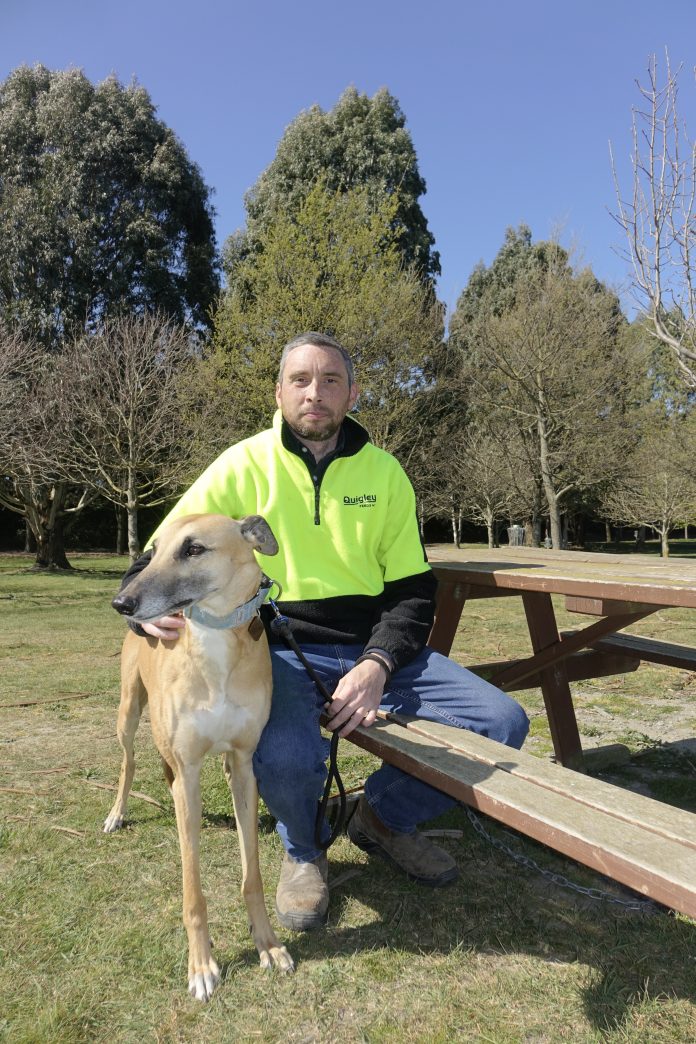 Ashburton man Mark Ryan said when he was thinking of getting a dog last year, he wanted one that was not going to be high maintenance.
As a full-time Quigley Feeds worker, he knew he would only have limited time to spend each day with a new pet.
So he thought about adopting a retired racing greyhound, as he understood they were laid back and easy to care for.
Ryan adopted Cinnamon from Canterbury greyhound rehoming charity KiwiKiwi Hounds Adoption in April last year.
He said it is just the two of them in his household, and she is the perfect companion.
KiwiKiwi Hounds and fellow rehoming organisation May Hounds will be in Ashburton this Saturday to tell people all about adopting greyhounds.
''She's super chilled, laid back, very friendly, loves attention, loves to sleep, she's got her own couch,'' Ryan said of his six-year-old companion.
He walks her each morning before work.
Then she is happy to kick back on her couch while he is out for the day.
He said he highly recommended people looking for a dog consider adopting a greyhound. He said their prey drive and racing ability was a stark contrast to their calm and loving natures.
''You wouldn't believe they can reach 70 kilometres an hour in a matter of seconds,'' Ryan said.
''When I first got her she could pull slightly (on the lead) with cats, but Cinnamon now is pretty good around cats, she can walk past cats and she won't bat an eyelid.''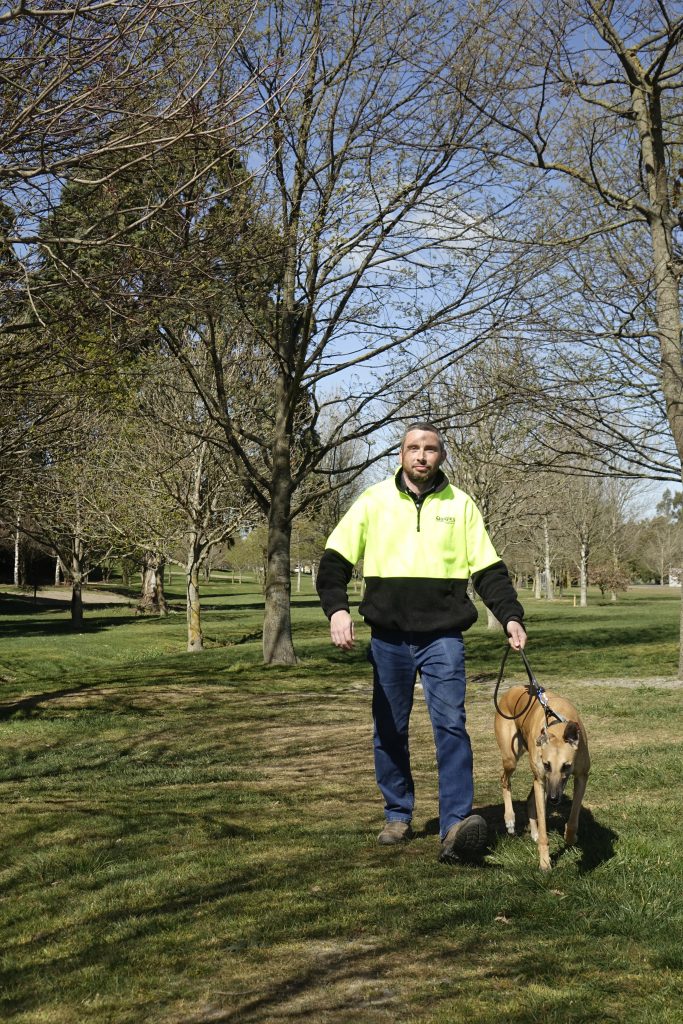 Kiwikiwi Hounds programme director Karen Wicks said the organisation's dogs were allocated via the Great Mates Programme, established by Greyhound Racing New Zealand.
''Upon entering the programme, each dog is temperament tested, assessed for suitability to live with cats if necessary. They are desexed, have a full dental and any health matters are attended to. This is all fully funded by Greyhound Racing New Zealand.''
KiwiKiwi Hounds Adoption and May Hounds will be at Vetlife Ashburton, 4 Seafield Rd, tomorrow 10am to 12pm.
Chat with members of the groups, meet some of the dogs, and find out all about adopting.