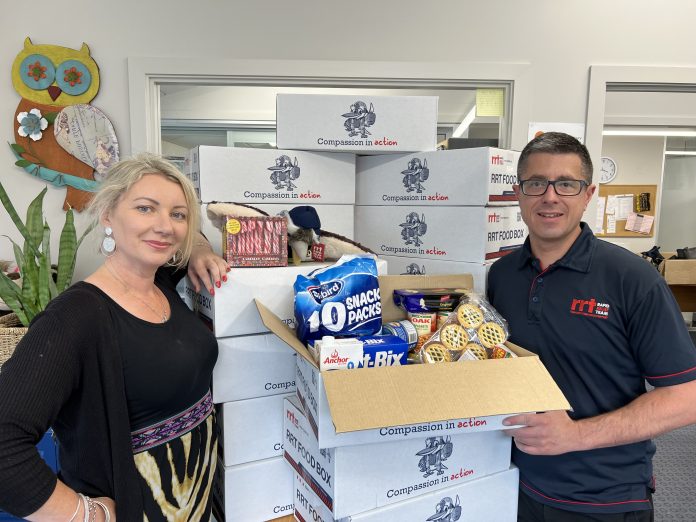 Safe Families Ashburton and Rapid Relief Team (RRT) Mid Canterbury are calling for nominations for families who deserve some compassion this Christmas.
They have 20 food boxes to give away.
Anna Arrowsmith, safe families co-ordinator for Safer Mid Canterbury, said nominations are open for ''hard working, deserving families''.
''They don't have to be struggling, they could be a family with two working parents, it's just about what someone thinks is deserving,'' she said.
The packs include a variety of groceries sourced by the Plymouth Brethren Christian Church, who are behind the RRT initiative.
Bruce Mascull, the local team leader for RRT Mid Canterbury, said it was an honour to be able to give back to the local community.
''It's very rewarding work, it's amazing work, and we love what we do,'' he said.
RRT responds to critical events globally and locally, offering support as needed.
''We reach out to the community to help people in need and in crisis,'' Bruce said.
The RRT initiative was formed following the Christchurch earthquakes, and has since grown to supply over 1.3million meals to people in need across 16 countries. The boxes donated to Safe Families Ashburton include some festive favourites that make them fantastic for families this Christmas.
Anna said she is looking forward to seeing the food packs go to hard working households throughout the community.
Text 0277223204 with your nomination.
-By Indi Roberts