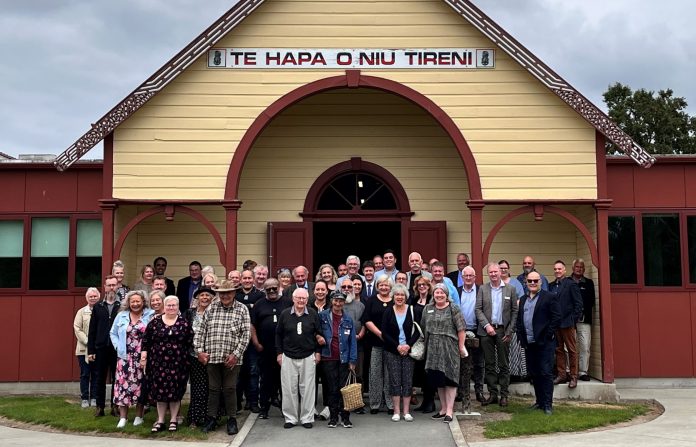 Representatives from Ashburton District Council were among the newly elected mayors, councillors and community board members recently welcomed on to Arowhenua Marae for an historic hui.
It is the first step in forging a collaborative partnership.
Environment Canterbury (ECan), Ashburton, Mackenzie, Timaru, and Waimate district councils operate within the Arowhenua takiwā (area). But Te Rūnanga o Arowhenua chairperson Fiona Pimm said it was the first time all four district councils and ECan had been welcomed to Arowhenua Marae as a roopu (group).
''This was an opportunity to come together and for Arowhenua to welcome and celebrate mayors, councillors and community board members after last year's election. Arowhenua were delighted with the positive response from the councils, and it was a great opportunity for us to get to know our local governors and to hear their aspirations for the communities within our takiwā."
She said in the past some agencies had either engaged retrospectively with mana whenua on issues of significance, or not at all.
"Mana whenua are keen to engage with councils around a broad range of community wellbeing matters.
"Councils have largely been good at engaging with mana whenua on te taiao (environment) related matters, but Arowhenua is just as interested in collaborating with councils about economic development, tourism opportunities, health, education, and all things that contribute to whānau and community wellbeing.
"We believe by working more collaboratively we can share resources, consider different perspectives, and improve outcomes for the betterment of all whānau living within our takiwā."
Once such venture was Te Manahuna Ki Uta – Destination MacKenzie which was part of a wider tourism journey including Aoraki Mt Cook National Park, the Upper Waitaki Valley and Lindis Pass.
MacKenzie District Council engaged with three local rūnaka, Arowhenua, Waihao and Moeraki to develop this plan, she said.
"The result is a culturally rich plan informed by mana whenua values, history and aspirations that aims to create a sustainable and resilient tourism eco-system for the benefit of the local community.
"The result of this collaboration however, is far more than the final published plan. There is now a greater understanding of each party's history of, and aspirations for, Te Manahuna.
''New collaborative projects, such as Te Matariki Festival have already resulted from the initial engagement."