Isabell Page has taken over the helm as president of the Mid Canterbury Federation of Women's Institute.
It's a two year term full of social connections and competitions with likeminded women, and the odd challenge thrown in for good measure; mostly around boosting dwindling memberships.
The federation, made up of five district branches: Chertsey/Pendarves, Fairton, Hinds, Lowcliffe and Wakanui, lost its popular Netherby WI branch this past year, but gained three branches from the now closed-Canterbury East Federation.
The changes centred around the lack of members taking on official roles such as president, secretary or treasurer.
''It was a combination of no-one willing to take on officer roles (in the branch),'' Isabell said, of the Netherby closure. They had around 20 members at the time.
However Isabell said ''all the other institutes are always welcoming members from ex-Netherby.''
She said the addition of Ladbrooks, Lincoln and Prebbleton branches to the Mid Canterbury Federation was a welcome boost for membership numbers, as well as skills.
''They couldn't get anyone to take their federation officers, so inquired if they could join us, and we accepted them with open arms.''
The Mid Canterbury Federation now has more than 100 members in its fold which will make for some interesting Cup Day table entries and Quizco competitions in July with plenty of new skills among its members.
The annual Cup Day event is being held at the Tinwald Memorial Hall, and will be followed later in the year by the Ashburton A&P Show with the highly competitive bays and tray competitions.
''We're hoping that with our new institutes in the federation, we're hoping they will support the bays and trays entries in the show.
''I hope with our new three WIs that we can share ideas and come up with some interesting things to do. They are quite a talented group.''
Isabell said the New Zealand Federation of Women's Institute will hold its national annual general meeting in Timaru next month (May 29 and 30) and Mid Canterbury WI members would attend to support national president Jude Vaughan, of Staveley. The theme is 'Empowered women, empower women'.
Isabell is a member of Wakanui WI which she joined in her early 20s after getting married to husband, Murray. She was brought up on a mixed farm operation at Lowcliffe, went to Lowcliffe School, then Ashburton College. She met Murray through mutual friends via the then-Country Girls Club and Young Farmers Club. When they married they lived on Murray's mixed cropping and sheep farm at Wakanui.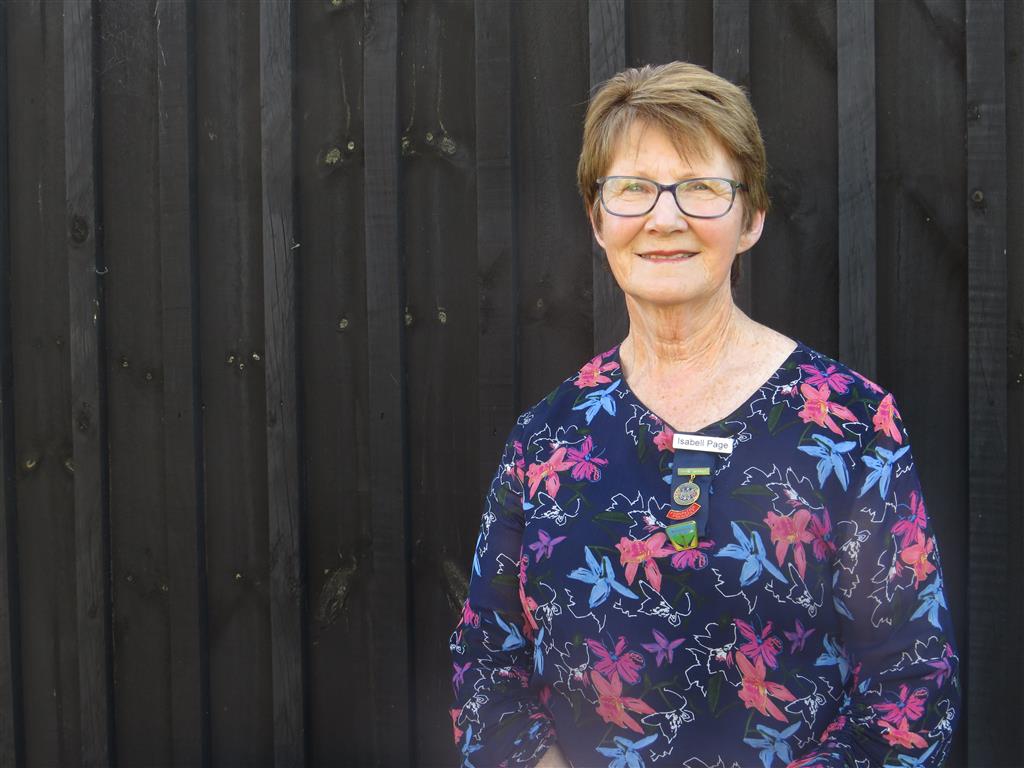 ''My mother (the late-Florence Boyd) was a (WI) member for about 70 years at Lowcliffe, and then it was a neighbour that asked me to join (Wakanui) when we got married,'' Isabell said. She was 23 years old and keen to meet other women in the district.
''It was one way to get to know the ladies of the district, meet younger members of the district,'' she said.
While she is president of the Federation, Isabell is a member at Wakanui and does not hold an officer role.
''Wakanui celebrates its 90th birthday next month,'' she said.
A luncheon at the Hotel Ashburton is planned for past and present members. Invitations have been sent. ''It's (going to be) a meal and a reminisce of old times,'' she said.
After the sale of the farm Isabell and Murray started their own engineering business in Ashburton; Page Engineering, and moved to alifestyle block on the edge of town. They now live in Ashburton.
Isabell still enjoys being a member of the WI and being among like-minded people.
She likes ''giving service to the community'' delivering Meals on Wheels, knitting for Plunket and hospital, giving baking to various services as well as giving donations to medical research including cancer or Alzheimer's, supporting community appeals and the WI's Barbara Wood Memorial Foundation. It offers financial assistance to tertiary students born in the South Pacific region.
Isabell also wears other community hats and is involved with Altrusa and Hakatere Presbyterian Church.
She said the WI still has the same appeal for members of any age wanting to meet others in the community and was about connecting with like-minded people ''for friendship and fun, involvement in the community, and socialising with (other) members.''