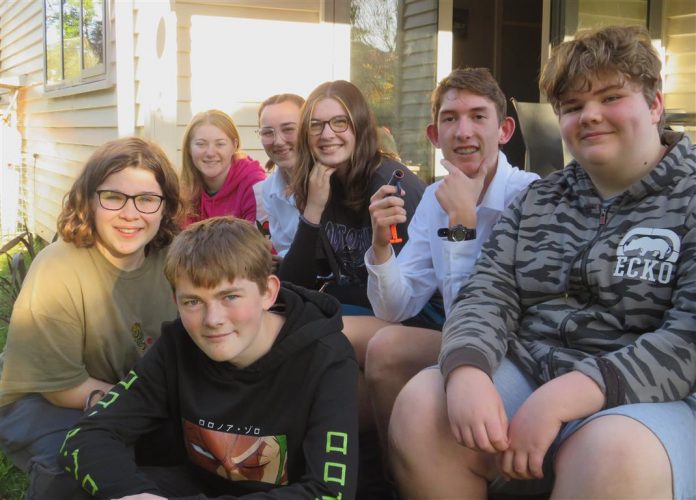 Two amateur film producers from Ashburton are ready to unleash their works to the public with a comedy, action, adventure evening.
Josh Holland and Harvey Hyde, both 15, have joined forces as the Holland Hyde Film (HHF) Group to create and produce TV shows.
The pair will showcase their work: two episodes of a detective series, written by Josh, and a fan-made horror film, Slash, scripted by Harvey, during 'HFFCon' at Ashburton New Life in Tinwald, on June 30 from 7.30pm.
Entry costs $3, with food and drink available for purchase.
The duo, both Year 11, initially met at primary school but lost touch, have reconnected over their shared film interest.
Harvey is a student at Ashburton College, and Josh at Ashburton Christian School (ACS).
They both have YouTube channels with their own video works, and HHF has a online presence, but it's only to invited friends.
It features completed projects, and upcoming events including a skits and sketches fundraiser for Ronald McDonald House at Ashburton New Life on September 2, from 6pm to 8.30pm.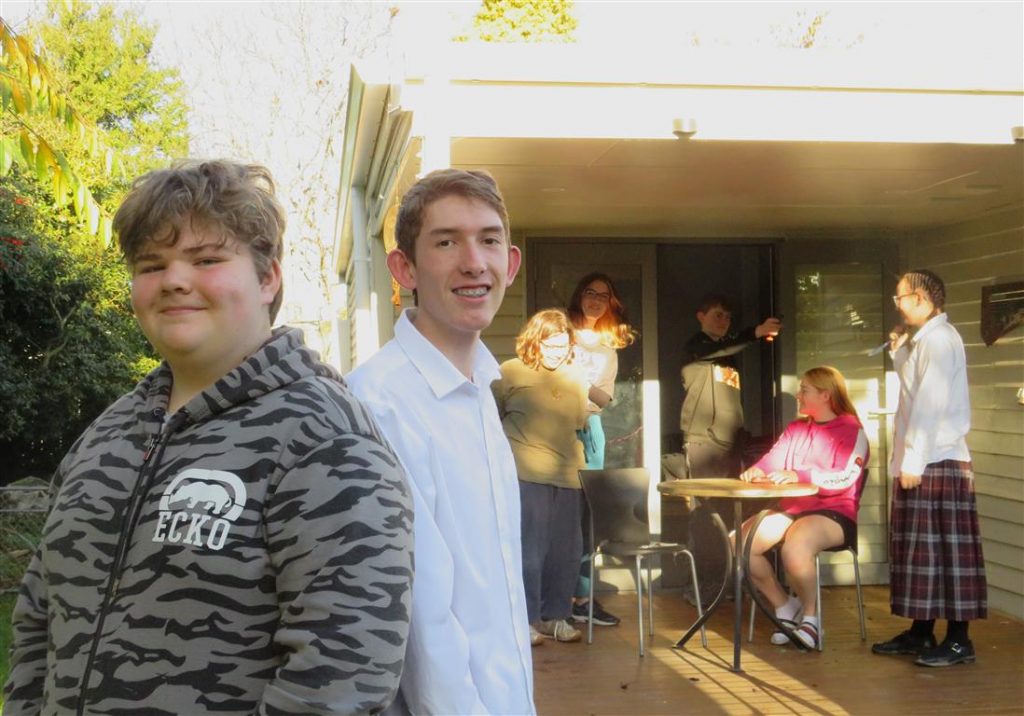 Josh already has one short film under his belt called, And Then There Were None. It is inspired by author Agatha Christie, and is a 21 minute murder mystery with a cast of friends in locations around the district.
''I quite enjoyed making it and while I was doing that I had an idea to start creating some short stories. I thought I might as well turn them into movies as well.''
Josh's love of writing Agatha Christie-inspired stories saw the development of his Wright Investigates book. He wrote and published Wright Investigates two years ago and, with some script editing help, has been converting it to film.
Mr Wright Season 1 and Season 2a, have been completed, and Season 2b is due to wrap up filming. ''I was pretty interested in them, always reading her books,'' he said, of his Agatha Christie reading.
Harvey has been making videos since he was five years old, and has had a YouTube channel since 2012.
''It started off as just really bad videos of Spongebob, and then slowly gradually got good, more points.''
A chance viewing of each others YouTube channels in November last year saw Harvey and Josh messaging, and the formation of HFF.
''We kind of just began working on projects and stuff again, and then we created this HFF group,'' Harvey said.
Josh filmed and edited Mr Wright Season 1, then Harvey took up filming Season 2. He uses a Samsung mobile phone and any of his editing is done via free app InShot. He also has a stabilising tripod.
One of Harvey's first projects in the HFF group was The Josh, released alongside Mr Wright Season 2a at a premiere event in March.
''It was just kind of like an experiment to see how everything works, and what people liked. I saw people enjoyed the comedy aspect of it. I think I have tried to incorporate some of that into (Slash).''
Slash came about after Harvey did a binge watch of the six Scream films at the beginning of the year and was inspired. He watched a couple of other fan-made movies and then wrote his own script.
Fan-made is when something is unofficially created by enthusiasts.
''I realised (the movies) are so good, and there's so much potential I could work off, where you could make something of your own with that,'' he said.
''I contacted Josh, I was like 'I have an idea' … and we've kind of been co-creating (Slash) at the same time as we have been doing (Season 2b).
''So it's all the same cast … it's really good, it's coming along really well.''
The pair have a cast of school friends keen to be involved, many of whom have been on board from the start, but would be keen to hear from others who may also be interested.
The cast have nearly wrapped up filming, and the pair – as executive producers – will then spend time editing before their showcase on June 30.
They are especially keen to show their work, and grow their business as a starting point for a future film and studio careers.
''We've put a lot of effort into it really, we'd like people to come along and take a look,'' Harvey said.