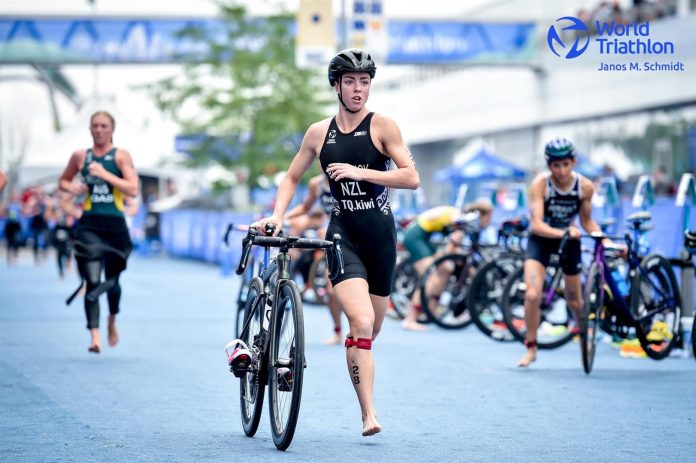 Brea Roderick will be familiar to most throughout the Methven area, especially Mt Hutt College, but now she is making an even bigger name for herself on the world stage of the triathlon circuit.
Brea has been into athletics since around the age of 14.
Having competed in acouple of triathlons and enjoying them, she has progressed from there ever since.
She is currently the third ranked women in New Zealand and now at the age of 21, she has plenty of years still ahead of her to improve further.
There are three tiers of racing competitions and depending on what your world ranking is will determine which tier you can enter.
Tier three are Continental Cups; tier two are World Cups and the pinnacle tier one is the World Triathlon Championship Series (WTCS).
The third tier events only carry a limited amount of world ranking points as opposed to tier one races, which of course carry the most amount of points to be won by competitors.
Brea has already done a lot of tier three races over the past couple of years and the odd tier two race thrown in here and there, accumulating enough points to now start entering tier one events.
This has certainly been her breakthrough year in thatshe has been able to obtain starts in tier one races.
She did Montreal amonth ago, has just completed Hamburg tier one and is due in Sunderland in the UK for the World Triathlon Series.
She will then goto the Paris Olympic test event in just over a weeks time, which she has recently been confirmed on the start list for.
Brea has been travelling the world since she was 16.
She went to the Youth Olympics in Buenos Aires in 2018 and won a silver medal in the mixed relay.
She won a tier three race in Morocco three weeks ago and this year she will have raced in every continent in the world when she goes to Asia later in November to compete in two races there.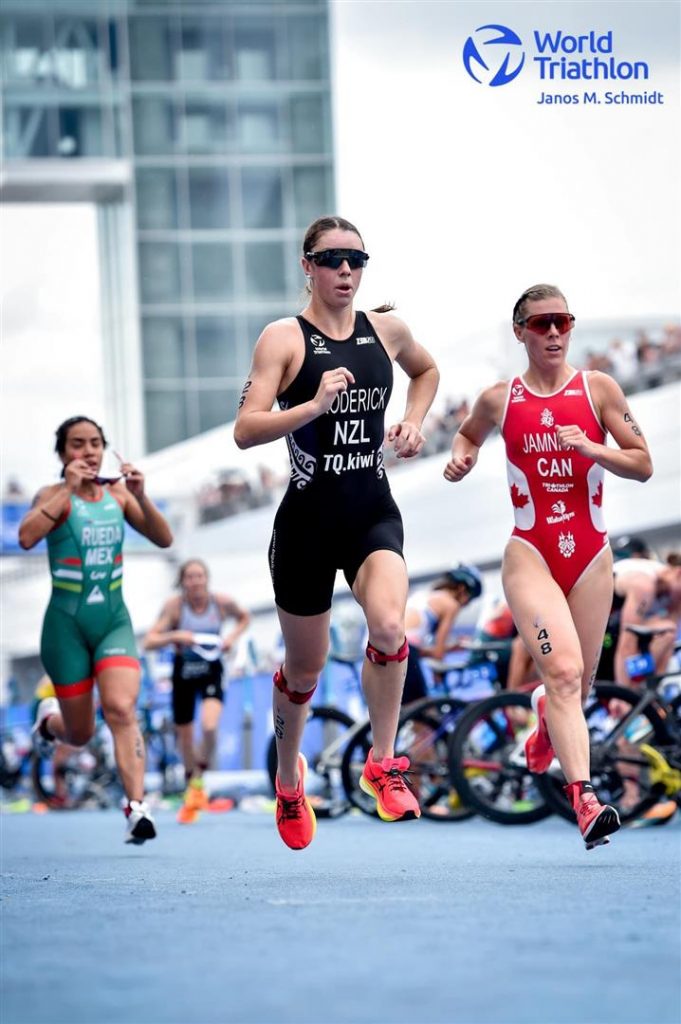 The sport isclimatically biggest in Europe and as such, Brea is trying to base herself in the north of Spain in a place called Lake of Banyoles, residing there between May and September each year.
Brea has two pinnacle events this year.
One is the 2023 under 23 mixed triathlon sprint and relay, that took place on 15th July, which she received a bronze medal in.
The other event in the northern hemisphere will take place at the end of September in the under 23 individual event in Pontevedra, Spain. She normally gets four to six weeks off from November to December and then her campaign will start again.
Brea's father, James Roderick, has been over the moon with his daughter's achievements and proudshe is part of sport New Zealand in triathlon, individual and team relay which is now an Olympic event.
The shorter distances appear to suit her physiology well.
It takes total commitment to do what she does and her aspirations for the future will be to reach the Los Angeles 2028 Olympics.
Also, body depending and if she still enjoying the sport she may well look towards the Brisbane Olympics in the summer of 2032.