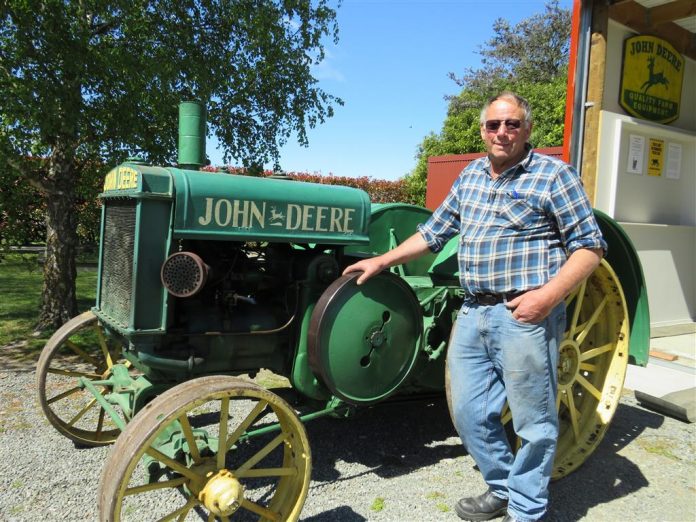 Members of the Mid Canterbury Vintage Machinery Club will have tractors of all shapes and sizes on show this week during the Ashburton A&P Show.
The club, which has its clubrooms at the showground, will have a display of Farmall tractors ranging from early 1930s to the 1970s. It's a preview selection for the club's big Wheat and Wheels Rally in early April.
They will also celebrate 100 years of John Deere's Model D tractor with a selection of the famous green and yellow coloured tractors on show.
Club member Keith Howden is a diehard John Deere man.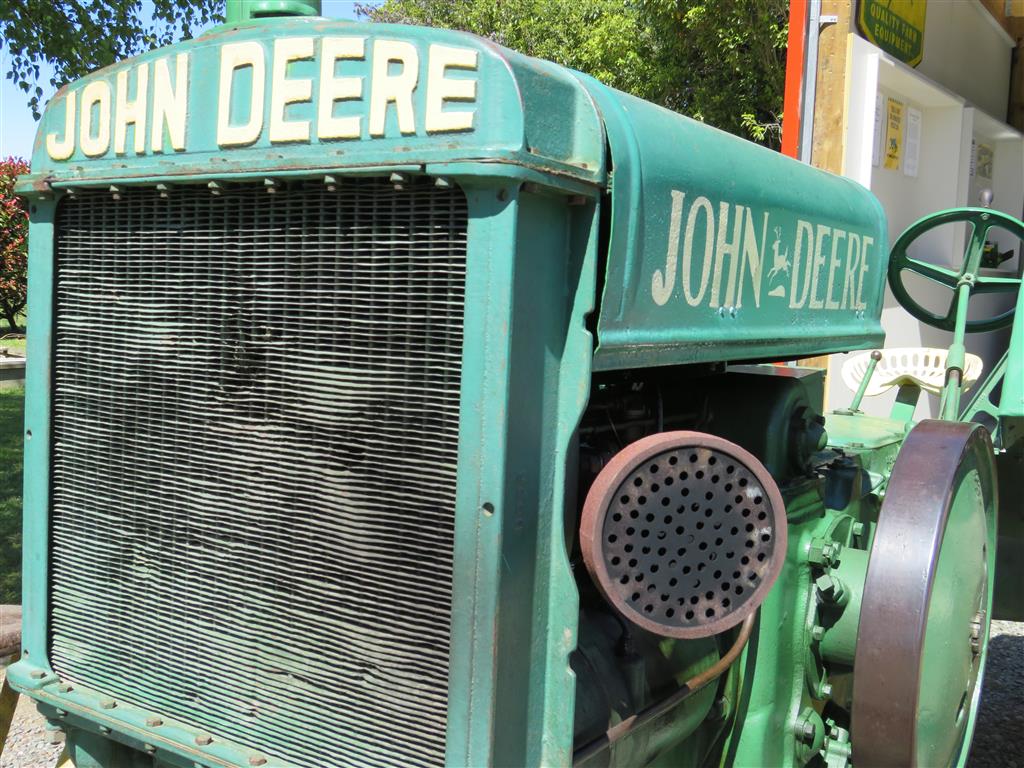 His late father, a South Canterbury farmer, bought a 1963 Model 2010 John Deere brand new. But it was not very reliable, and the family got the neighbours Model A as a second tractor.
Howden was aged eight or nine at the time.
''I spent a lot of time driving it. The tradition has just carried on and I started collecting John Deeres.''
He still has a 1937 Model A tractor from the old family farm in his collection.
Another in his collection is a 1929 Model D with rated horsepowers of 13 drawbar/27 engine. It was manufactured in Waterloo, USA.
It was restored by the late-Colin de Lambert of Christchurch in the 1970s.
Howden purchased it in the late-1990s.
''It has been 100 years since John Deere introduced its Model D tractor,'' he said.
''It's quite significant because it's the first tractor the company fully designed, developed and put into full-scaled production themselves,'' he said.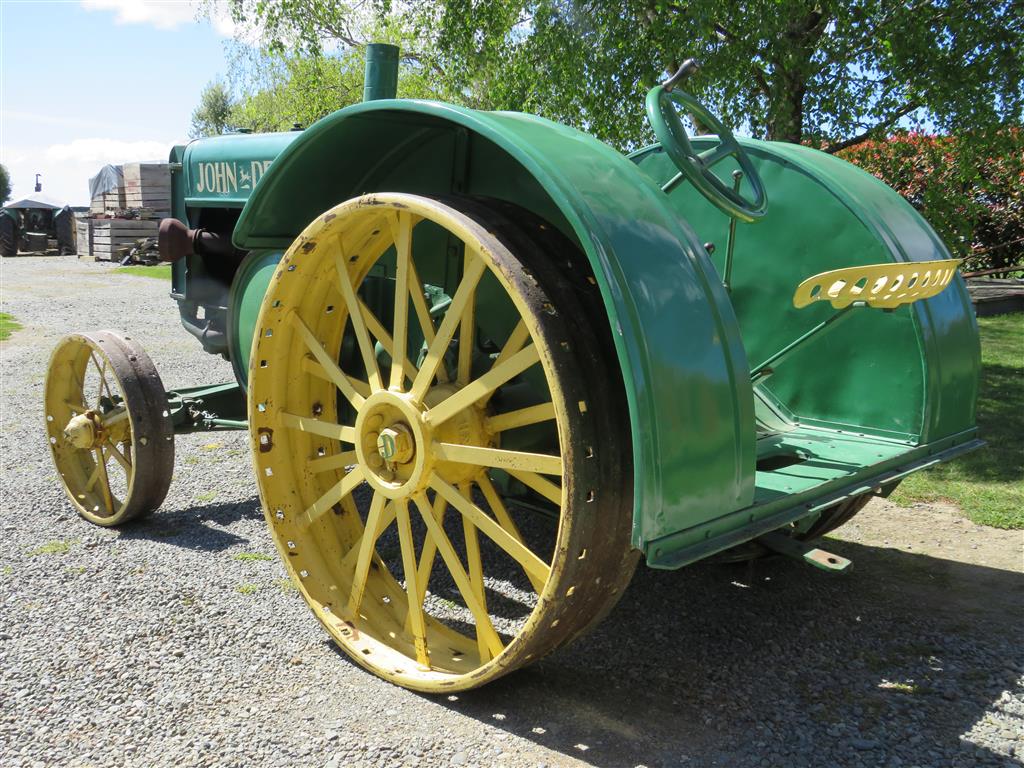 The Model D was produced from 1923 until 1953. It had many upgrades and design changes during its 30 year life.
Howden said those on show will range from 1928 through to the late 1940s.
''We know there were some earlier than that but it's the earliest that will be here,'' he said.
There will be members on site over the two days of the show for people to have a chat to about the tractors sitting in and outside the club house.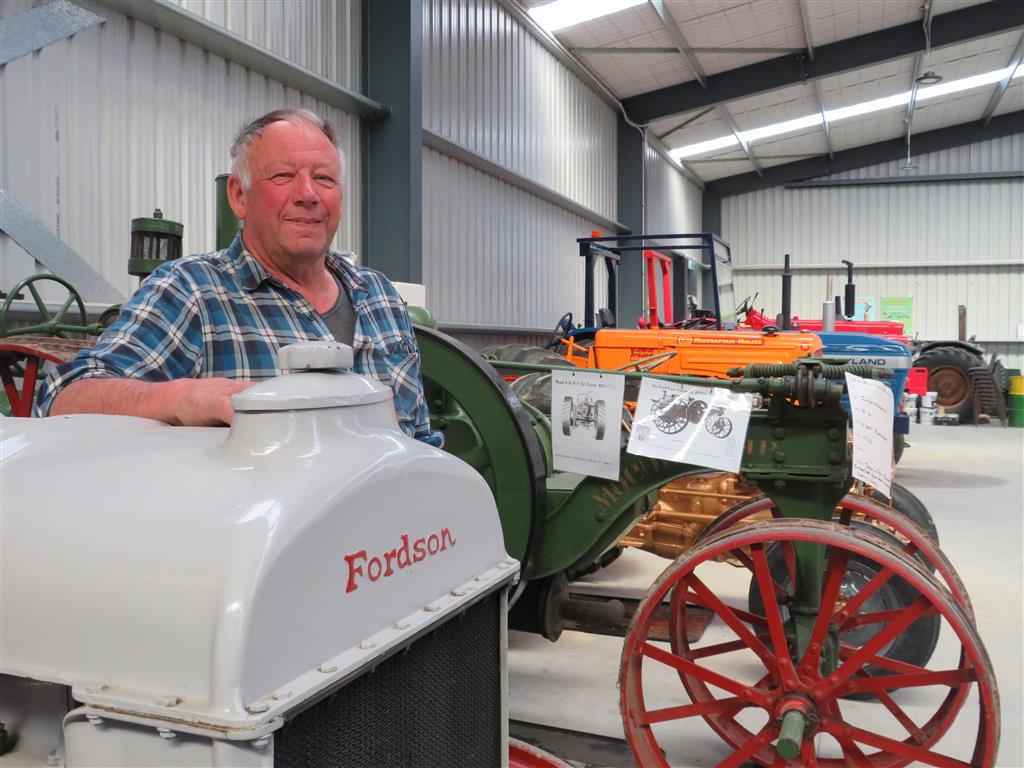 Children – and adults – can get up close to the tractors on display and learn about them.
''It's okay for kids to have photographs (on them too),'' Howden said.
Howden's Model D likely originated from Murchison, used to ''break in country''.
It is now a show piece and as Howden bought it.
''It's a 1970s restoration which was basically get it going and a paint job, or a tidy up to get rid of the dents.''
Howden, a mechanic by trade, does the servicing himself.
He said it was easy to find parts with a lot of reproduction work being done in the US. '
'It's easy to get stuff out of the States, easier now than it was 30 years ago.''
Howden has a 1927 Model D – thought to be the oldest known in New Zealand – which is a work in progress.
He describes it as a ''basket case'' but one definitely worth restoring.
The Ashburton A&P Show is Friday and Saturday. Entry cost $15 for adults, free for school aged children and younger.