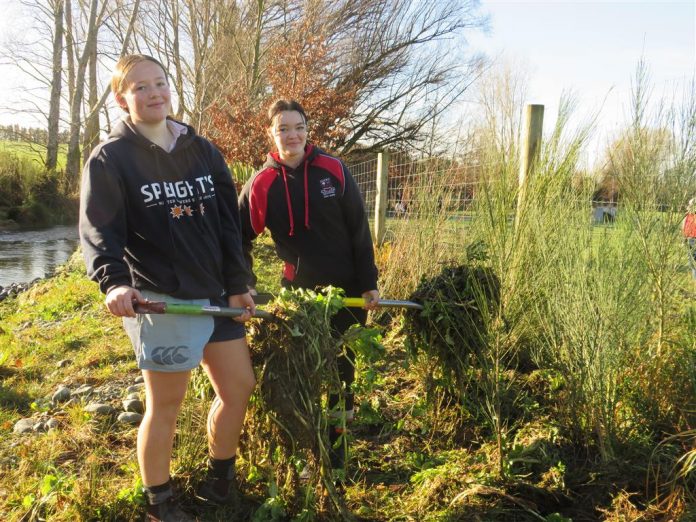 Della Williams and Lily Higson were among the 30-strong ag academy students from Ashburton College on hand this week to help Greenstreet farmer Darryl Butterick clean up fence lines, following heavy rain at the weekend.
The Year 11 students are all doing Primary Industries Ag Academy studies with tutor, and Greenstreet resident, James List.
Mr List said the Spring Creek tributary broke out at a weak point off the South Branch of the Ashburton River, crossed paddocks and washed out the culvert on Walkhams Road.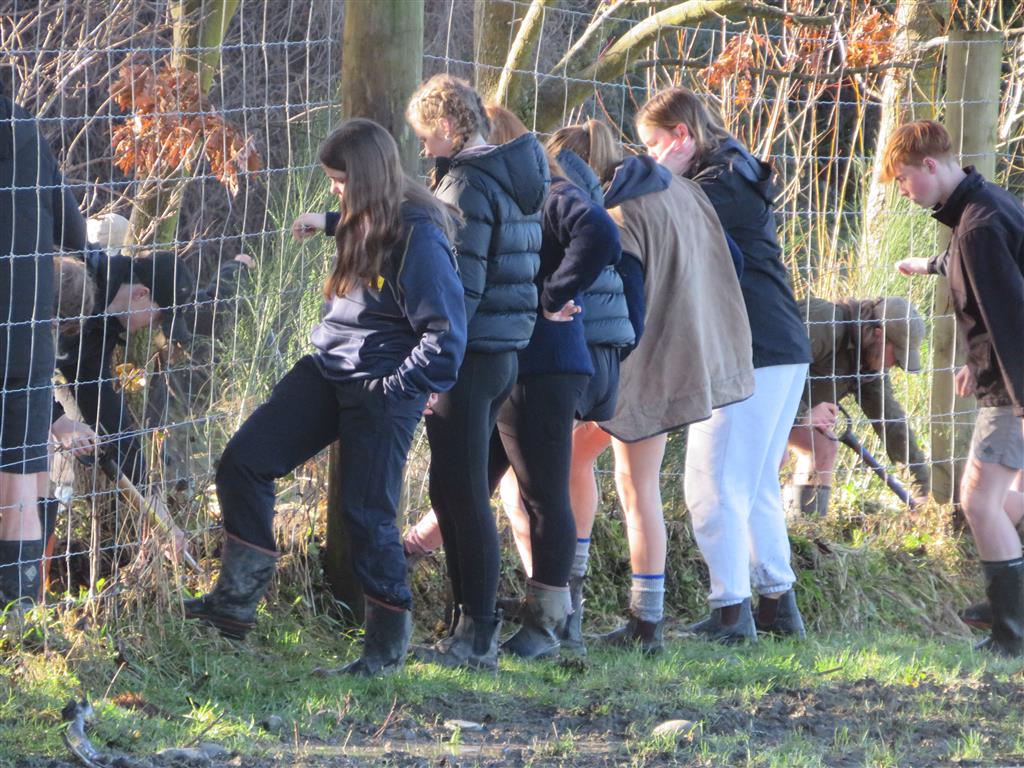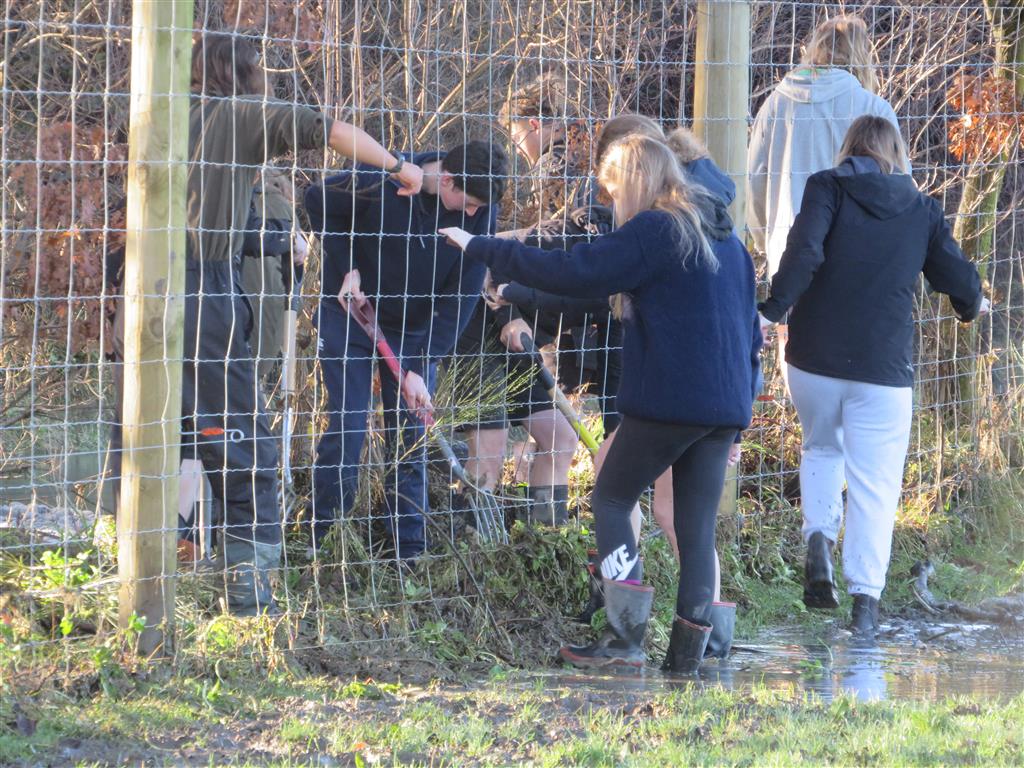 ''(Water) collected everything in the paddocks, collected everything in the creek and pushed it up against the fence.''
It is the third time the road has been washed out in two years.
The students spent Tuesday on site clearing around 1.2km of deer fencing along the property.
It was a chance to help Mr Butterick do a job which could take him weeks.
''It's just giving back to the people that give to us already,'' Mr List said.
The weak area where water had broken through was known to Environment Canterbury.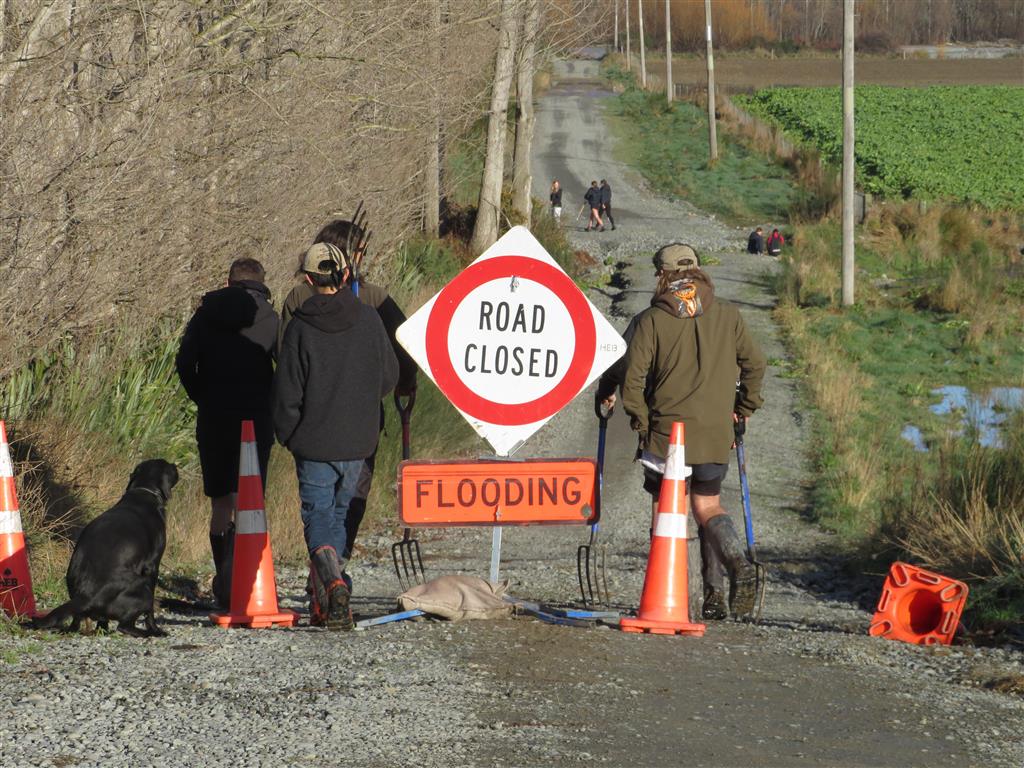 Mr Butterick was very appreciative of the students help. He said water cress and vegetation from the creek had been washed out and hit the fencing.
''It's a nuisance value as much as anything. But it just needs to be flicked off and then we are right again.''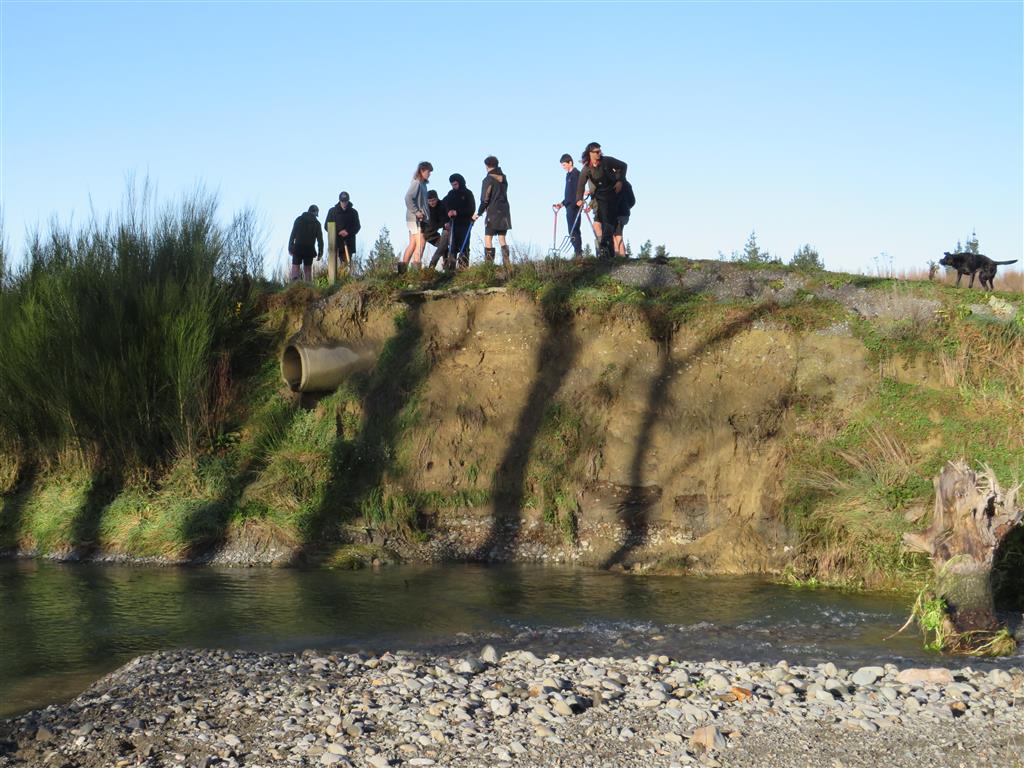 There was no other damage on farm.
''It's just as wet as wet,'' he said.
''We'll dry out and in another week, 10 days it will be like it never happened but hopefully (with) Ecan, it spurs them into action and they realise they are not finished in these rivers that they have a lot of catchup to do, and a lot of maintenance to do.''
The breached area is a known area and Ecan's Mark Faichnie had been on site, he said.
The temporary culvert under the road didn't take much to block, he said.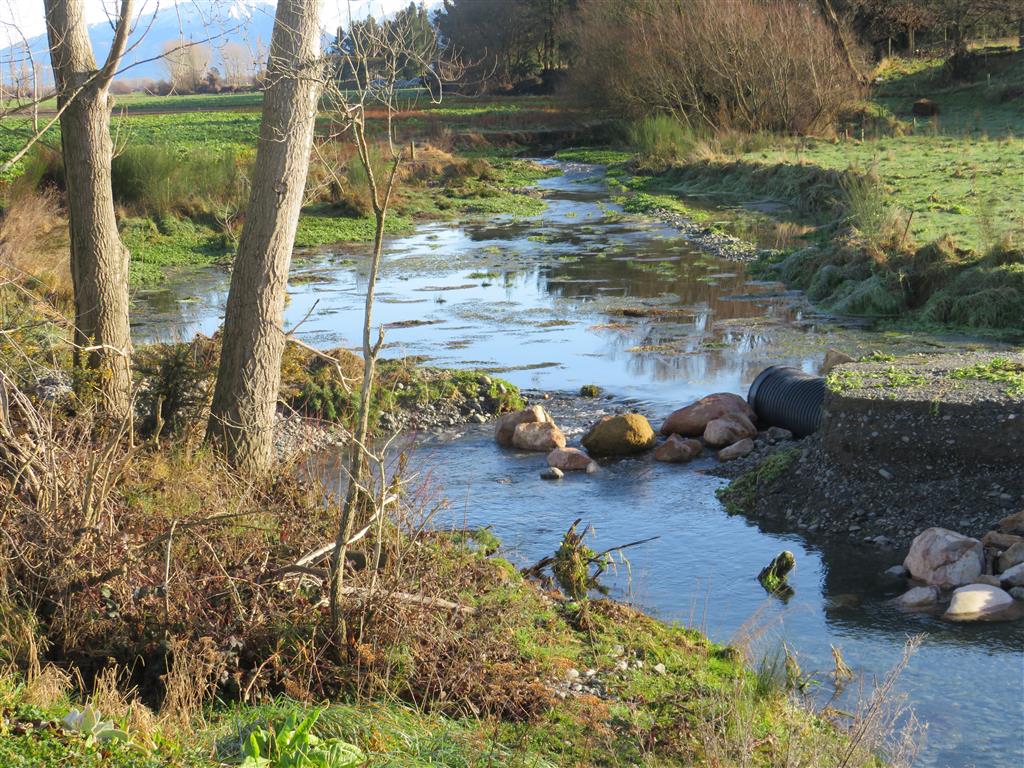 The Spring Creek tributary runs off the South Branch of the Ashburton River and on any given day flows steadily.
It's usually crystal clear, says farmer Darryl Butterick.
But with increase in rainfall, as experienced last weekend, the steady flow becomes a torrent.
It has flooded three times in the past two years.
Multiple tree trunks have been carried downstream and sit buried in shingle and river rock.
Vegetation was swept up the banks to sit along deer fencing alongside the creek.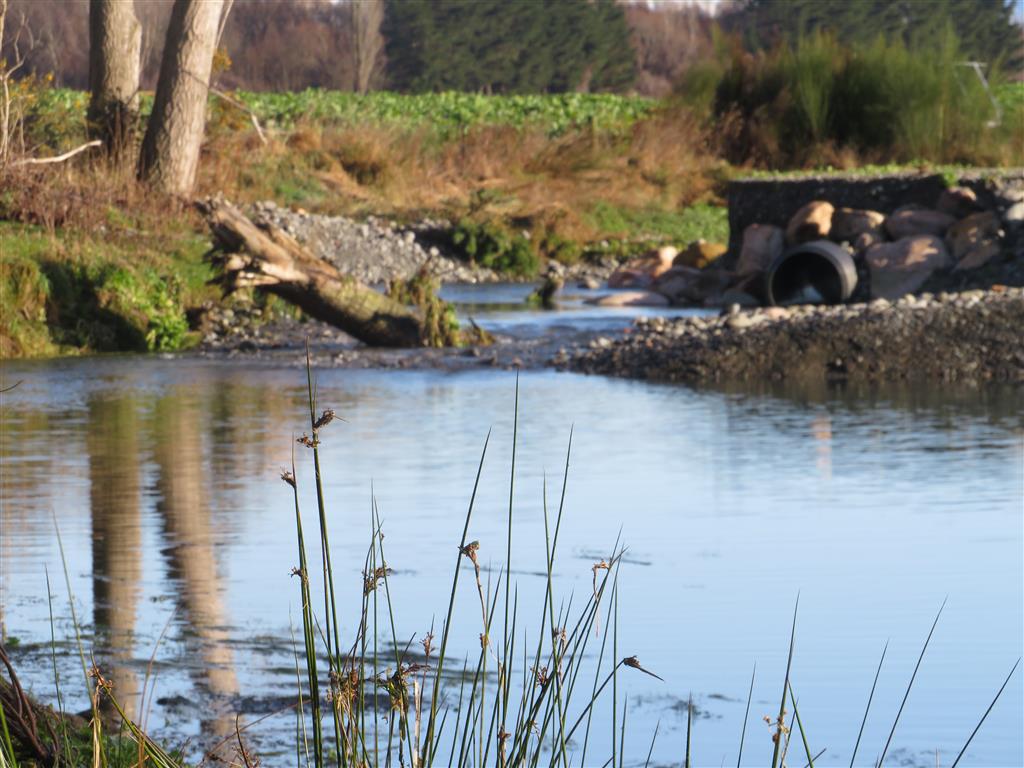 Flooding around the district on Sunday caused concern for some residents with rising waters, multiple road closures, hundreds of students displaced from school, and the precautionary overnight closure of Ashburton River/Hakatere Bridge on State Highway One.
An Orange Heavy Rain Warning was in place Canterbury-wide.
Ashburton Civil Defence's Emergency Operations Centre (EOC) monitored the situation around the district which peaked on July 23 with heavy rainfall. Mt Hutt received 123mm of rain, Mount Somers 124mm, Staveley Camp 108mm, Hinds Plains 98mm and Ashburton 89mm and rivers, and flood prone areas, had rapidly rising waters.
Conditions gradually improved throughout Monday.
Council contractors were out inspecting roads and the inland bridges across the Ashburton River and boil water notices remain in place at Mount Somers and Methven until further notice.
A water tanker with fresh water is available at the Methven Medical Centre for residents to fill containers.