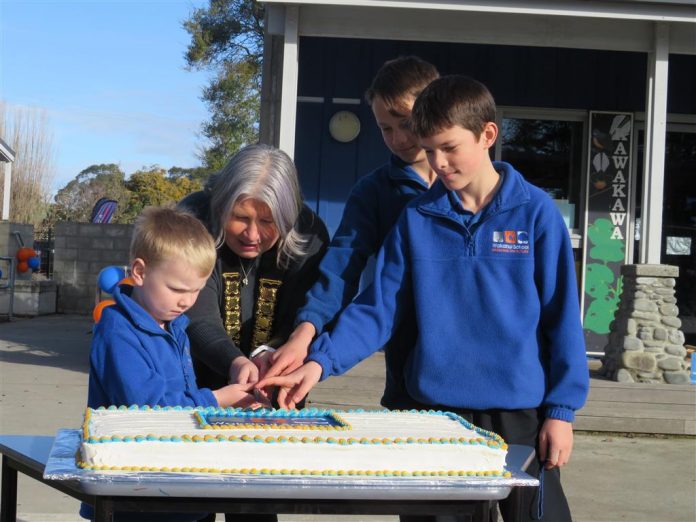 Pupils, staff and school community of Wakanui School have celebrated the official opening of their new administration block and outdoor amphitheatre with a student-led musical celebration.
It was held in the new amphitheatre with special guest deputy mayor Liz McMillan in attendance.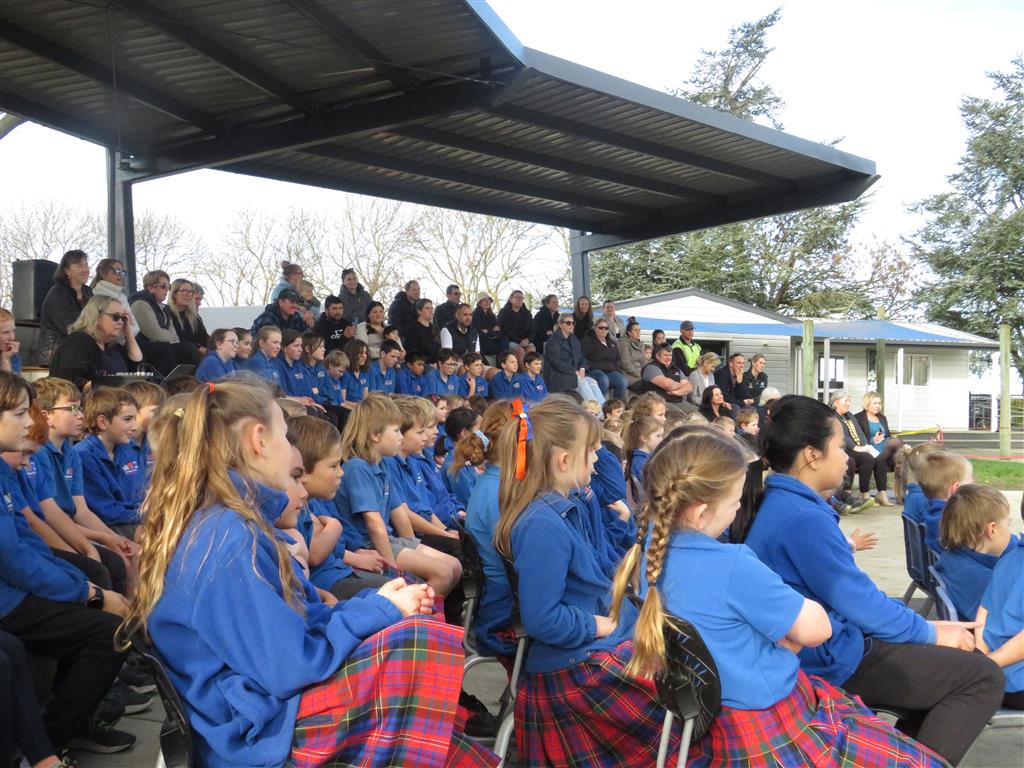 Senior students Leon Lewis-West and Rose Cuadrado mcced the event introducing speakers and students performing including the junior Kapa Haka group, Year 6 dance group, Eva Wells (singing), Felicity Varlow (singing and ukelele) and pupils in the school's upcoming Peter Pan performance; pupil Harrison McCormick plays the title role.
''We are delighted to have a place where we can all gather and perform. We are also delighted that we can start those performances today,'' Leon said.
Principal Trena Watt said it was exciting to have everyone gathered in the outdoor environment.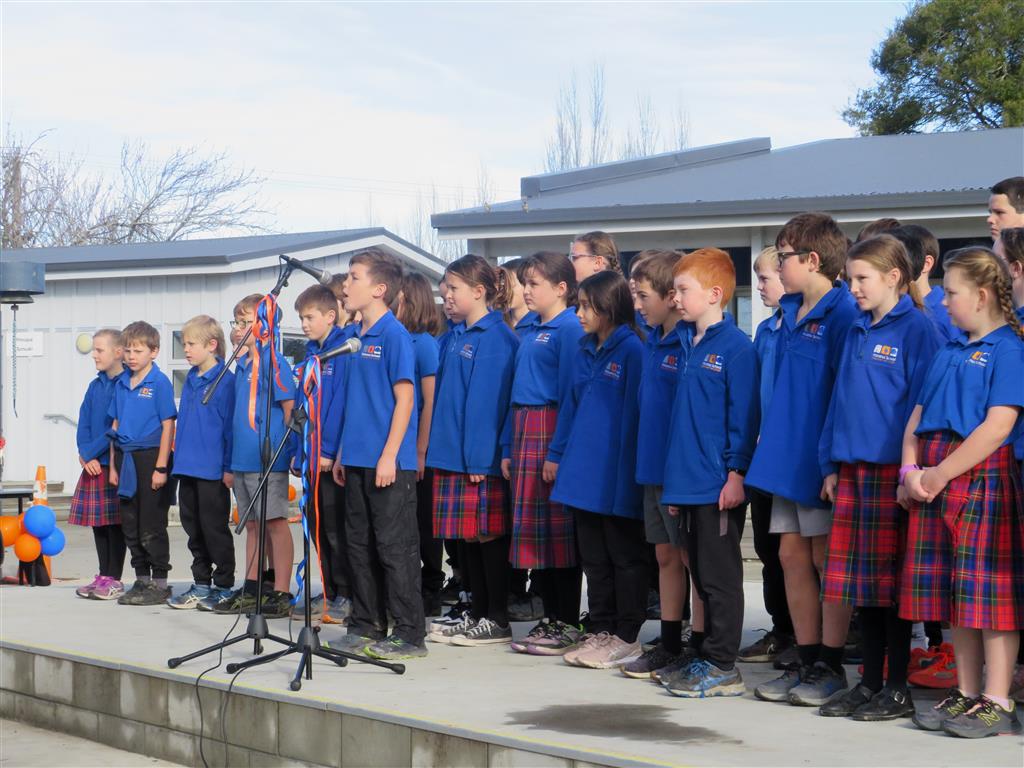 ''The amazing versatile outdoor learning space is just for our tamariki and it's very, very special. This will be very well used in summer, and I can't wait for that,'' she said.
''So far we've had lunches here … we've had many groups and today for the first time we are actually having performances on our stage so it's very exciting.
''It's so exciting to have you here today. I don't know what is more exciting the fact that the weather played the game this week or just to have everyone finally in this environment.''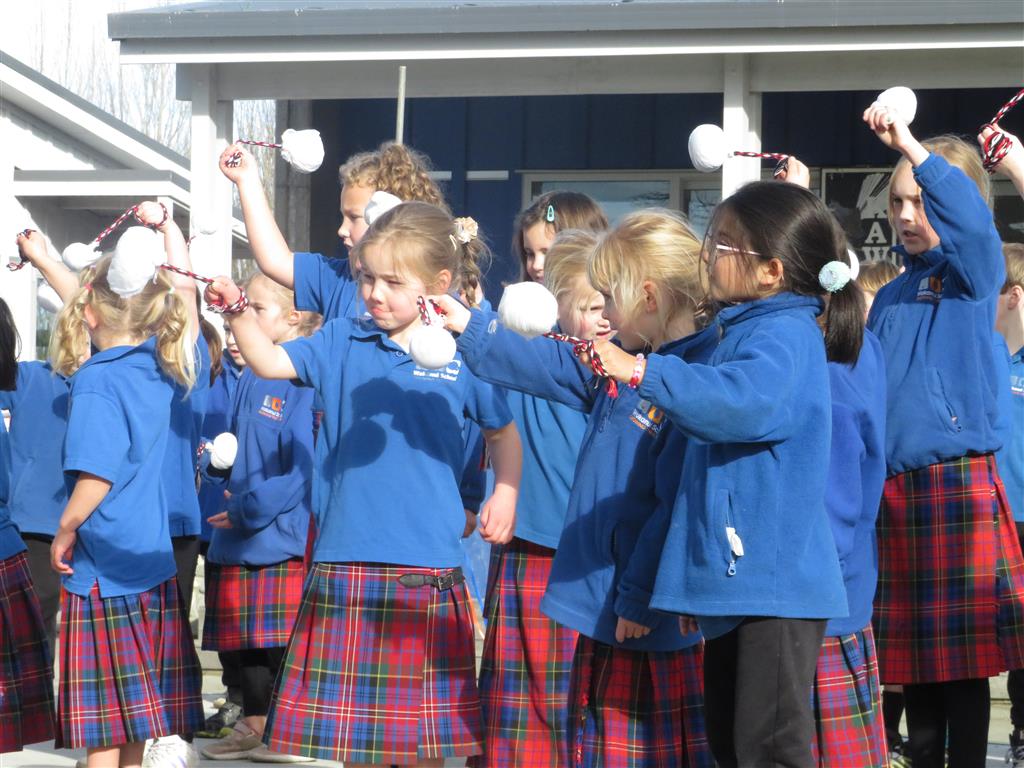 Ms McMillan, along with the school's oldest pupils, twins Joseph and Mitchell Digby, and youngest pupil, Angus Roberts, got to cut the official opening ribbon and cut the celebration cake.
Ms McMillan, wearing the mayoral chains, said the wait of more than 18 months for its completion was worthwhile.
''It's a wonderful space for the school and community to be together for assemblies and celebrations, and will also be used as a communal lunch eating space.''
The school-led development saw the administration block blessed last year by Tiipene Phillips.