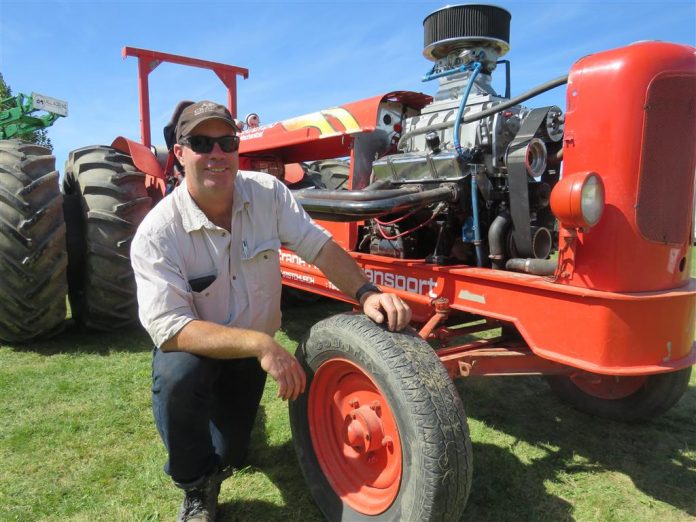 Adam Trezise took a common 1953 Nuffield tractor and gave it a facelift and more power.
Much more power.
It started like one of thousands of tractors parked up on farms across the country, he said.
But now the bright orange tractor, complete with flame graphic, has been repowered with a nearly 1000 horsepower Chevy motor and given an extreme make over.
It weighs just under three tonnes and is used specifically for tractor pull competitions, but this month it is scheduled to be on show during the Wheels Week Plus new event, Boys and Girls with their Toys display at Lake Hood on May 21. It has free admission for everyone.
''It's a lot of fun,'' Adam said, of the modified machine.
It has a noisy 383 cubic inch Chevy motor and is ''built for pulling''.
''It came off a farm in Oamaru, about 20-something years ago, and we've repowered it at various times – three times – with various different motors and stretched it out, made it longer, put an extra transmission in it.''
It also has a new super charger and a new engine which were tested in the tractor pull event at the recent Mayfield A&P Show.
''So far so good,''Adam said, after two runs pulling 60-metres as the only petrol powered vehicle in the popular event.
''There are no other petrols. We used to race a class of petrols but there is no class for petrols and there are not many petrol tractors around any more,'' he said.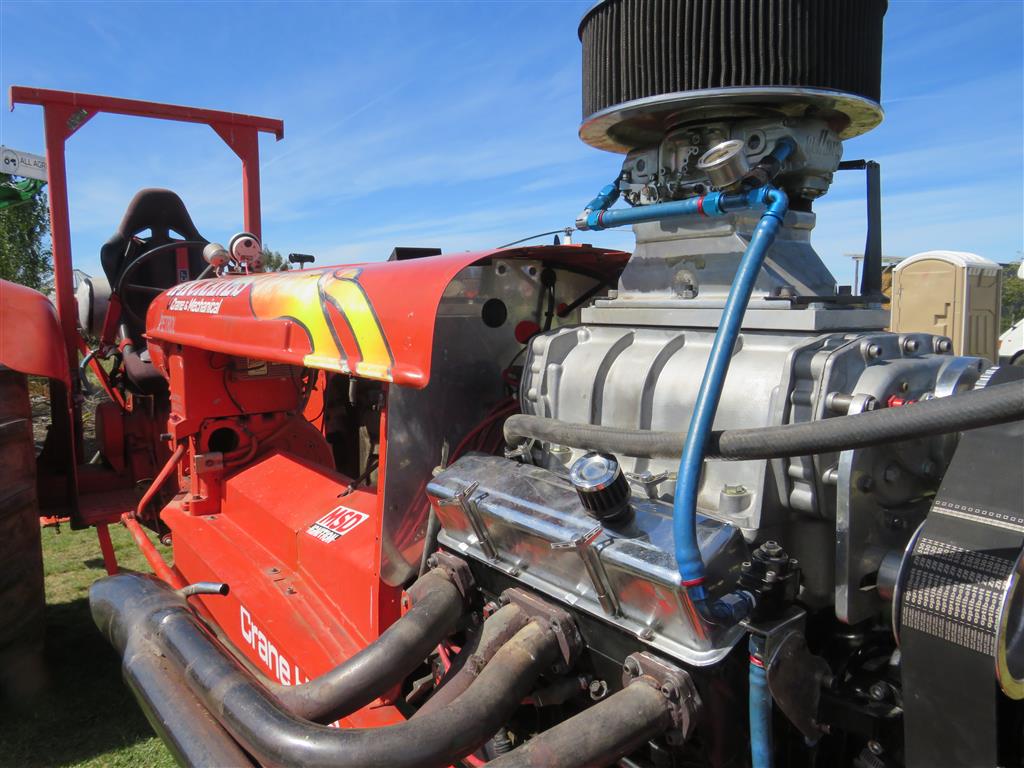 Adam, 43, is the owner/ operator of A&K Cranes and says the Nuffield, which he has been building up for the past 20 years, is a ''promotional vehicle'' for his crane hire and heavy transport business.
It runs on 100 octane and aviation fuel which is cheaper to run than diesel due to no road tax.
It's also easy to get parts which are standard and straight off the shelf.
Adam, of Rolleston, has business branches in Rolleston and Timaru, but is a regular at the Mayfield A&P Show – he used a 307 engine to run the tractor last year – and at Ashburton's Wheels Week.
He said competing at the Mayfield tractor pull had been a practice event for Wheels on Wanaka over Easter, where he won the modified event.
''It goes out every year, but (Mayfield was) the first time with its new motor.''
Adam said the engine was built about 15 years ago and it did pretty good for a couple of years before they decided to ''freshen it up''.
That was when the problems started.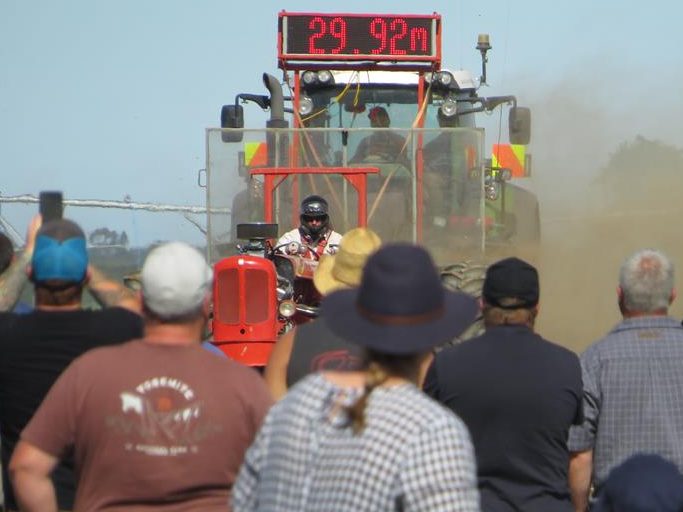 ''After freshening it up she dropped a valve, destroyed the engine, buggared the cam shaft. (We) threw away the block, started again, and rebuilt the motor.
''It then sat it in the shed for 10 years and on return (from living in Australia) decided to put the motor back in the tractor and have some fun again.
''(We were) running it in, ready to go down to the Wheels at Wanaka two years ago, and managed to blow it up after rebuilding it a second time. So we've just rebuilt the motor for a third time and here it is back on the track running it in.''
He was pretty pleased with it regularly pulling over 60 metres in the first two rounds at Mayfield, before getting good traction and pulling 97metres in the third and finalround.
It earned him second place overall in the modifieds, behind winner Gavin Miller, of Leeston.
''We got a good line, we got good traction and we got sled movement at the right time and everything worked out. And with a bit of practice we got it right,'' Adam said.