Fifty years since the first reunion for nurses trained at Ashburton Hospital was held, registered, enrolled nurses and health care assistants will gather at the hospital chapel on Sunday, May 7 for a reunion.
May 12 is 'The Lady with the Lamp' – Florence Nightingale's birthday, International Nurses Day. Every second year a service is held in Ashburton to remember nurses, acknowledge their duty and care and it is an opportunity to catch up with friends from nursing days.
The reason for the reunion, organised by Carolyn Nelson, Marilyn Bennett and Kay King, is ''to remember our nursing training, the years we nursed together, the late night returns to the nurses home up the fire escape.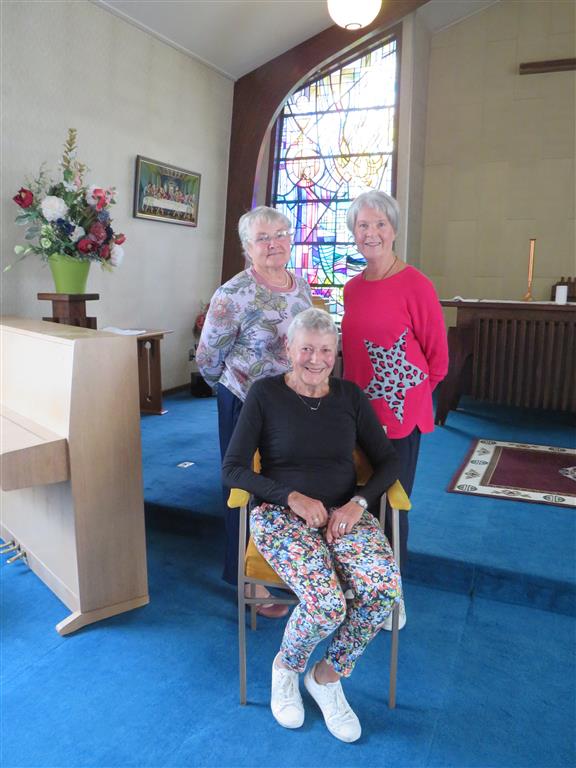 ''We were there for each other and provided support, we were there for each other to talk to,'' Carolyn said.
Marilyn said ''when the reunions started only registered nurses who trained at Ashburton Hospital could attend, now days any nurses enrolled and registered and health care assistants were welcome to come along.''
Nursing has changed over the years, ''we worked six days a week, with divided shifts, we got them up in the morning and put them to bed at night,'' Marilyn said.
Kay said ''we were studying as well as working on the wards, but it was good we were paid to study and learn on the job from the day we started, meals and uniforms were supplied.'' Carolyn remembers they were ''given a stocking and shoe allowance.''
Traditionally nurses lived in the nurses home and left nursing when the married. Marilyn lived in the home until after she had completed her prelims. Carolyn was allowed to marry five months before completing her training.
Living, studying and training together for three years meant strong bonds were formed. ''We were a close knit group and though we've scattered, the reunion gives us a chance to come together because of the brilliant bond,'' Marilyn said.
In the 1880's anursing training school started at Ashburton Hospital and continued for a significant number of years.
International Nurses day is aday to celebrate nurses, ''the wonderful things they do, the care, loyalty and dedication they bring to their job and to recognise them,'' Carolyn said.
With over a hundred years of nursing between them the organising committee have strong ties to nursing.
Carolyn nursed until five years ago having nursed for 52 years. She had a sister who nursed as well as nieces. ''I loved nursing, surgery, paediatrics and the latter years spent in district nursing.'' Carolyn not only nursed in Ashburton but also England.
Kay is part of three generations of nursing. ''My mum nursed and I remember bringing her to reunion services.
''I nursed for nine months with a group of friends in South Africa before going on to England to nurse. I nursed for a bit over 20 years and now my two daughters are nurses.''
For 35 years Marilyn was a nurse.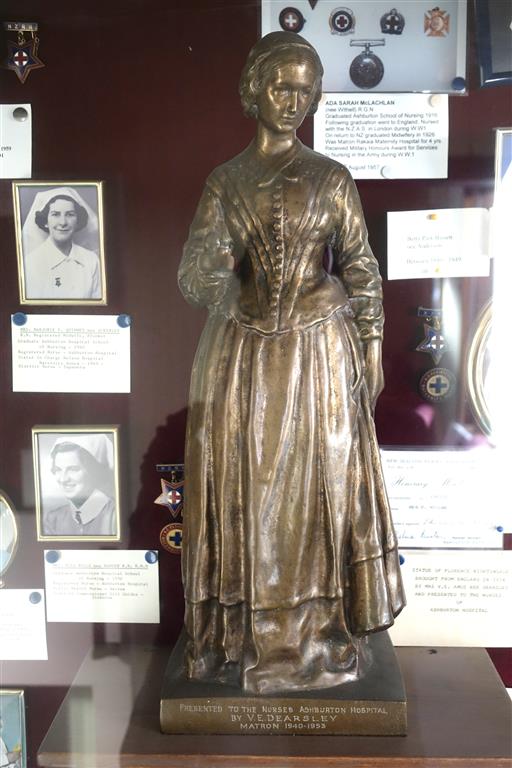 ''In my earlier years I really enjoyed the surgical nursing and later on it was rehab nursing,'' she said.
When the nurses come together there will be lots of laughter and remembering their training days. One memory the organisers have is of the half hour lunch break where they would have to change out of their ward uniform, into another uniform, have lunch and change back all within half an hour.
The organising committee are keen to gather current and former nurses and health care assistants together for the reunion on May 7at 11am followed by a lunch at the RSA.
Those wanting to attend need to register by May 1 and pay the $40 for lunch. Inquiries to Carolyn 021 990 020.