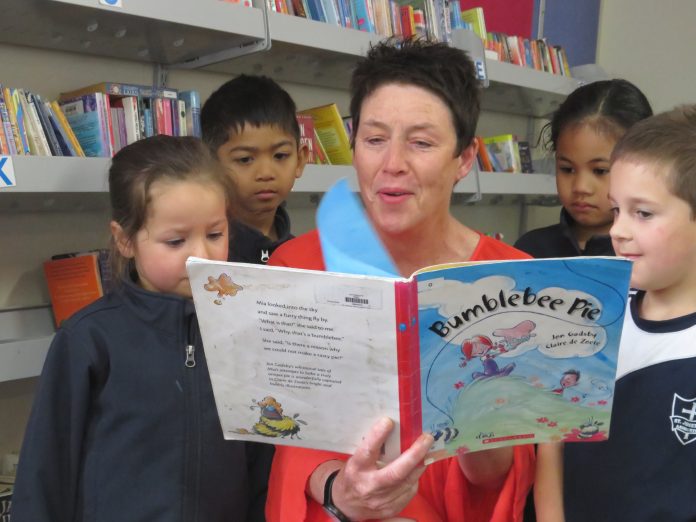 Talking to children helps raise the level of oral language across our young children, Hakatere Kāhui Ako lead principal Cath Blacklow says.
It has been the focus of a new Kāhui Ako-wide campaign to lift whānau awareness around the importance of talking to children.
"Teachers have noticed a definite decline in language ability and acquisition over the last few years and the Kahui Ako are committed to growing awareness and improving this for our akonga over the coming years," she said.
Posters are going up in public places such as the library, recreation sites and churches.
It is just one of the initiatives coming out of the Hakatere Kāhui Ako learning community which is made up of 10 primary schools, Ashburton Intermediate, Ashburton College and 15 early childhood education centres (ECE).
It was formed in 2015 and is led by a steering group of 12 school principals and early childhood leaders involved with the Kāhui who work together to help students achieve their full potential.
Mrs Blacklow, of St Joseph's School, took up the lead role in July last year.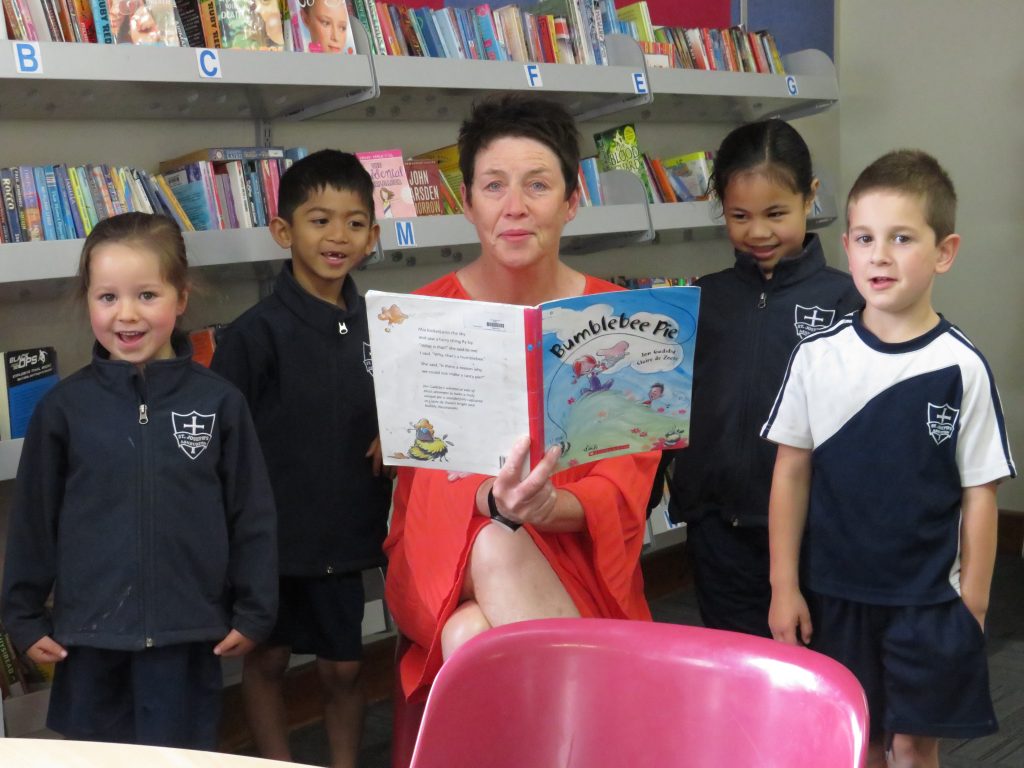 She said the Kāhui Ako had three main achievement challenges – developing culturally responsive teaching practice; the huaora /wellbeing of staff, akonga and whānau; and coherency between the 12 kura and 15 ECE in the group.
"We have highly skilled and caring teachers, and enthusiastic and competent leaders that we as a community can be proud of," she said.
There have been professional development opportunities, practical workshop programmes and social connections.
Professional learning groups have been well-attended by a cross section of teachers from ECE through to secondary, she said.
"This is the magic of the Kāhui Ako – when teachers come together they learn and grow in their practice from talking and sharing with one another.
"There have been some great initiatives followed up from these professional learning groups."
Teachers learn too
Hakatere Kāhui Ako has a number of initiatives under way and along with a oral language campaign hosted its first science fair for Year 7 and 8 students. They had nearly 80 entries.
Mrs Blacklow said for many years students had travelled to Timaru to participate in the Sanford Science Fair, ''but it made sense for us to run our own''.
"We believe that this will be an annual event which will only get bigger and better."
The ako has also seen teachers from across the three sectors attend regular new teacher mentoring and support sessions as "… it is important that they feel connected to other young teachers."
There have also been learning workshops on topics seen daily in classrooms such as neurodiverse learners, and culturally responsive practices.
"The data is clear; our Māori and Pasifika students are not progressing as well in reading, writing and maths as their peers.
"As teachers we want to know how to best cater for our Māori and Pasifika students so that they are experiencing success as learners."
Mrs Blacklow said part of the professional development included working alongside Leadership Lab from Christchurch who facilitated a two day Wānanga for teachers and leaders, discussion rōpū (groups) and Zui (cross between a Zoom and a hui).
"Everyone has enjoyed the opportunity this year to reconnect face to face. It is always a balancing act providing professional development opportunities for busy educators.
"We have tried to opt for one hour workshops so that teachers don't get overloaded, as well as a wide range of opportunities so that people can make a choice about what suits them and register if they have the inclination, time and energy to do so.
The Kāhui Ako presented to school boards this week at a meeting to celebrate the year and meet the people working hard behind the scenes supporting the kura, Mrs Blacklow said.
"We are working to support the students in our care from ECE to secondary, the best way we can," she said.