Run Walk Ashburton Club member Stacey Hooper is the national five kilometre road race walking under-18 years champion. She won the title recently competing at Massey University in Palmerston North.
The 16-year-old has been race walking for about 15 months now.
With help and encouragement from fellow club members, who saw her potential, she joined a race walking squad in Christchurch.
She caught the attention of the coach, then soon joined the squad.
Today she participates in races and training sessions every one to two weeks. She learns how to walk properly with the correct techniques and with race walking drills.
Stacey said she has learned a lot from fellow squad members.
''Quite often there are training camps and races out of the district we all attend together. We try to do a lot of fundraising for these events, as quite often we need to find the dollars for things like flights, accommodation and transport.
''Last season I was given a grant from Braided Rivers Community Trust that helped out with travelling costs,'' she said.
''Training is done three to four times a week varying in distance, time and speed, with weight training and technique sessions included."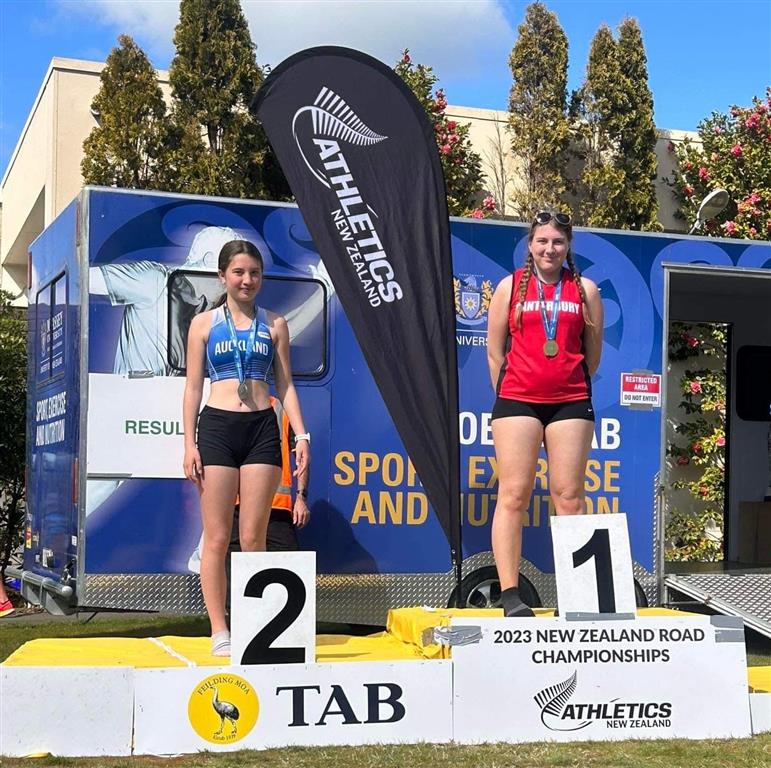 "Training sessions are done with mum (Toresa) either running with me or on the electric scooter. Training at times can be very hard, and sometimes it is hard to keep going, but that is when it is good to have someone there to push you along.
"Mum is always there to make sure I am doing the times and paces that I want to be aiming for, and encouraging me to do the best I can. Not every day is a good day but I do my best.''
During the track season, Stacey races weekly in Christchurch with the aim of achieving qualifying times to attend national events.
There have been several highlights for Stacey over her time competing, including her first race at the National Secondary School Championships in Taranaki in 2022.
''I represented Rolleston College there and the weather was really bad. I came third which was a personal best for the 2000 metres.
''My next highlight was in the Canterbury Road Champs on August 26 this year, where I raced the 5000 metres event and got a new personal best over this distance.
Two weeks later she competed in the national road champs and won her title with a new personal best after coming from behind by over a minute.
''This was a big achievement for me, as mum and I had worked out my race plan, I stuck to it, which meant I had enough left in me at the last kilometre to be able to pass the person in front of me and to secure the win,'' Stacey said.
''This is a sport that I enjoy doing. It challenges me and I know that if I keep the training up I will see more progress in the future which I look forward to,'' she said.