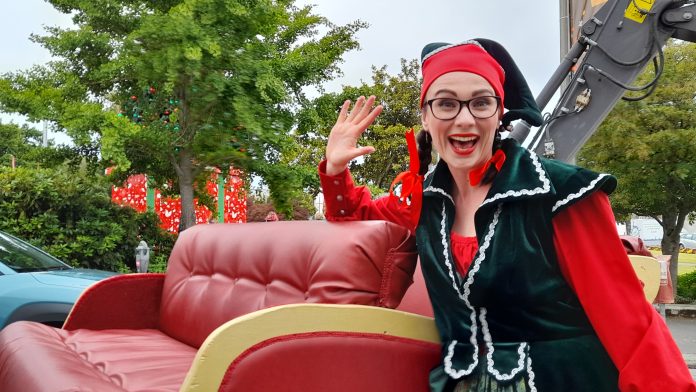 Christmas spirit will take over downtown Ashburton this weekend with more than 20 festive floats entered in the annual Hyundai Mid Canterbury Santa Parade on Saturday.
Special guest Santa Claus, in his specially made sleigh, along with his team of elves and fairies, will also make an appearance along with a variety of fun and famous characters, scores of people and musical groups from within the community, including Life Dance Academy, Hakatere Marae and the popular Kiddie Train.
Organiser Carol Johns said the parade had many first-timers registering to be involved and had more music being included along the flotilla. Even the Smurfs are getting their own float this year.
The parade route will be one way, unlike the return route of past years.
The new route for the parade, traditionally led by emergency services, leaves Mona Square at 12.30pm, turns right on to East Street toward the town clock at Baring Square, before turning right on to Cameron Street and finishing at the Triangle.
Mrs Johns said lollies were due to be handed out by parade clowns ahead of the parade so people were encouraged to get along nice and early.
Many volunteers have already offered to dress in some of the scores of costumes available for use during the day, but there is always room for more – however people do need to register as part of the health and safety rules.
If anyone else wants to dress up in one of around 50 costumes available, they can contact Mrs Johns via the Ashburton Santa Parade Facebook page or email at [email protected] .
Drivers should take care coming into the town centre on Saturday as road closures will temporarily restricting traffic until the parade ends.