Ashburton's Molly Harrison has dreams of performing at Tamworth in 2025, and maybe even Nashville one day.
The 14-year-old is part way there after winning big recently at the Aotearoa Country Music Awards in Palmerston North.
She came home with four of the six titles in the under-18 intermediate age group, and was named intermediate overall winner.
Her win gets her automatic entry into NZ Country Music Association's Entertainer of the Year 2024 in Rotorua.
''I didn't expect it to happen,'' she said, of her surprise success.
But she had put in plenty of preparation with singing practice, as well as volunteering her time singing at rest homes.
She even did some gym work to help improve fitness and breathing performance.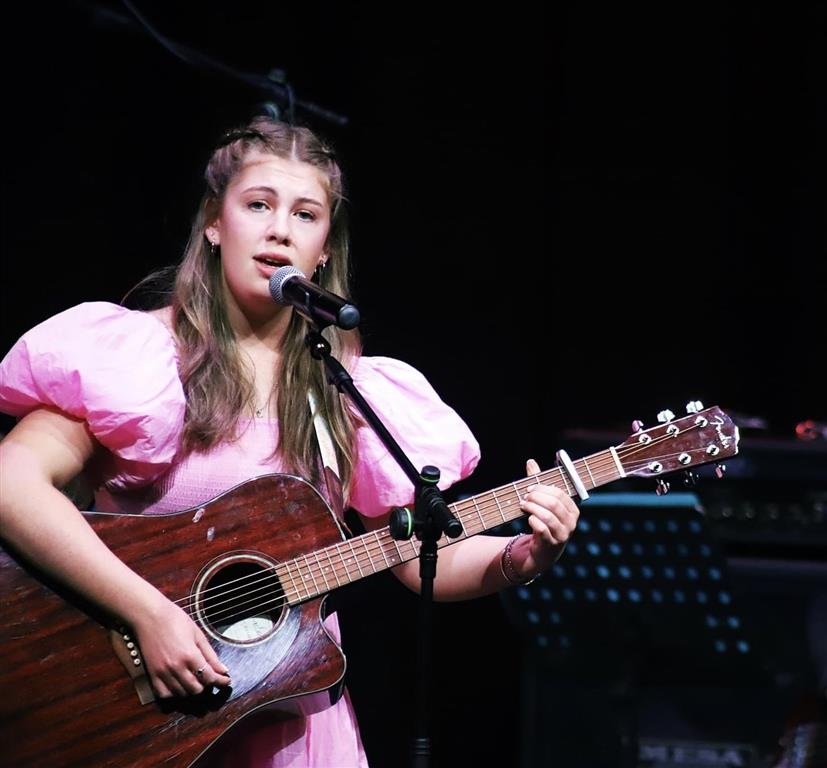 Molly has been singing from a young age, and has written and recorded an original song.
She is excited about the future and keen for a career in music.
The youngest of three children, Molly has been the only one in the family to pick up music.
Her mum Jo said she was unsure where her daughter's musical abilities stemmed from – least of all country music.
''We don't really know where it came from.
''Right from when she was little she'd be singing, in the car she'd be singing.''
Molly took up formal lessons with music teacher Debbie Hawkes from aged eight, and focused on country music singing from aged 11 at the encouragement of Hawkes.
''Debbie Hawkes was my teacher at Allenton (School) and she said I have a country voice and I need to find someone who can teach me.''
It was the beginning of lessons outside the district supported by parents Jo and Dean.
Molly started lessons with Peter Cairns from Christchurch. He is now president of Mid Canterbury Country Music Club.
She then switched to Starbound Studios in Timaru, learning singing and acoustic guitar with Sheryl Bradley.
This year she has also started learning electric guitar with Sheryl's husband, Al.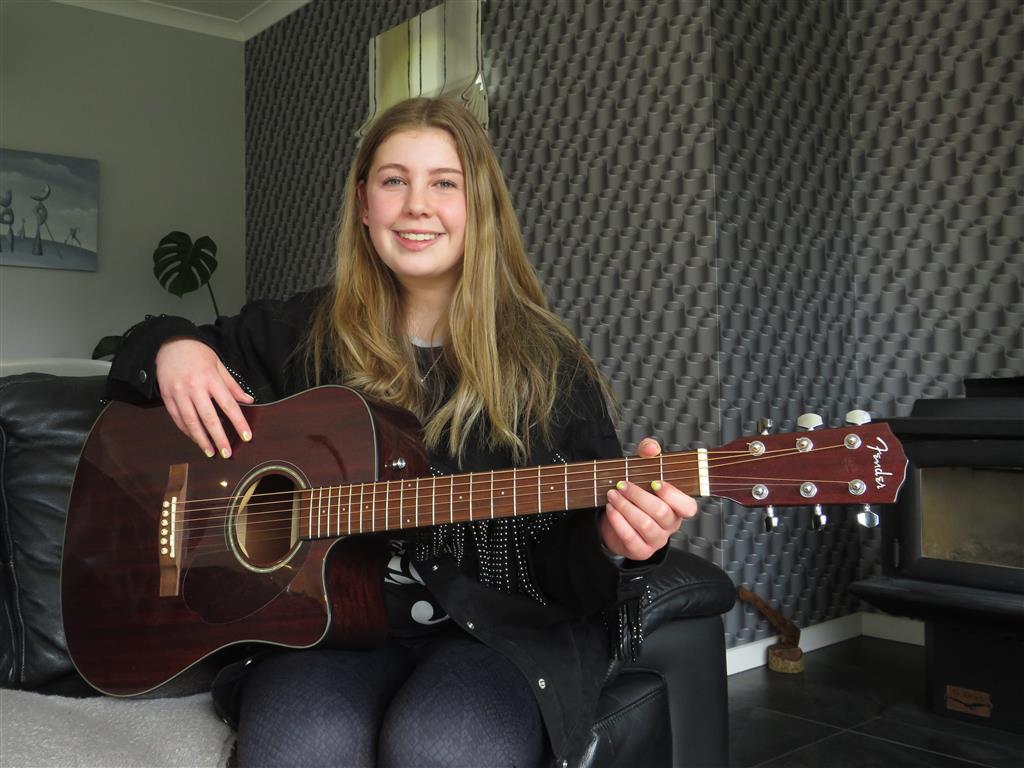 Molly loves the work of New Zealand country music artists Kaylee Bell, Jody Direen and former Ashburton musician Liam Kennedy-Clark, as well as international artists Lainey Wilson, Luke Combs and The Chicks.
Molly has opened for Direen in two charity fundraisers for Farming Families in Ashburton and has received some music advice from Bell and Kennedy-Clark.
''I've seen Kaylee: been to two of her concerts and seen her open for Six60 in Rotorua and at Coco-Cola Christmas in the Park last year … she has given me some great advice. So has Liam. He has helped me lots as well.''
Molly has recorded a single, written last year and recorded at Eddie Simon's Acoustic Wave Recording Studio in Christchurch.
It's a classic country ballad and a personal tribute to her deceased grandfathers.
It has been performed in competitions.
''It's a bit of a sad song to be honest, but I think people like it.
''It's about my grand-dads, who both passed away … it's just about all the memories with them.''
The recording time was an opportunity Molly received via the Farming Families organisation who gave her a voucher for studio time after her second performance in June, 2022.
The year before she received funds to help towards buying an electric guitar.
Molly has also performed in Mid Canterbury Children's Theatre and Variety Theatre Ashburton productions and is in the ensemble for Variety's Popzilla production in November.
Competing at the recent Aotearoa Country Music Awards Molly won intermediate solo, country rock, gospel and open duo section, singing with friend Cailin Henderson, 15, of Dunedin.
The pair met through country music and have joined each others country music clubs. Cailin is a member of Mid Canterbury Country Music Club, and Molly a member of Silverpeaks Country Music Club in Dunedin.
She can count on one hand the number of competitions she has entered and she has had plenty of success. She has won at the Gold Guitars (twice), Caroline Bay talent quest and at the Nelson Sun City Awards.
Molly has part time work at Somerset Grocer and Millhouse Kitchen to support her singing dreams.
Any winnings she gets from competitions also goes towards singing and her dream of attending Tamworth Country Music Festival in Australia in the coming years.
''I'm saving to go to Tamworth in 2025 – to experience it. They have talent quests during the event. That's my big goal,'' she said.
She also had some recent support from country musician Debi McGirr and other Christchurch musicians who held a country music showcase to support Molly and another young musician, Josh Keating, in their dreams to get to Tamworth.
Molly met Debi when she was competing in Nelson.
Tamworth is the dream, Molly said.
''Probably the big, big dream is Nashville.''