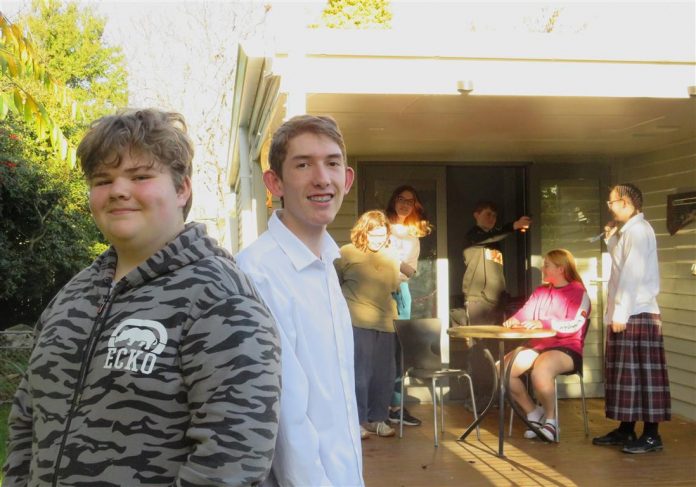 Amateur teen film producers Harvey Hyde and Josh Holland and their crew of many, have put together a fun night of comedy skits and sketches as a fundraiser for Ronald McDonald House.
The works have been mostly inspired by Mr Bean.
It is on at Ashburton New Life Church, in Tinwald, on Saturday from 6pm to 8.30pm. Entry costs $3 but larger donations are most welcome.
There will also be cafe food and merchandise to buy. All proceeds go to Ronald McDonald House in Christchurch.
''HHF's Ronald McDonald House Fundraiser isn't just a night where our group shows off shows we've been creating,'' Josh said.
''For our fundraiser, we're going to do something extra different this time. ''You won't need to catch up on previous lore- but we'll save time for you to do so until our next event – you just need to have fun.''
Josh, a student at Ashburton Christian School, already has films under his belt, inspired by author Agatha Christie and made with Harvey and a cast of friends in locations around the district.
Harvey, a student at Ashburton College, has been making videos since he was fiveyears-old, and has had a YouTube channel since 2012.
A chance viewing of each others YouTube channels in November last year saw Harvey and Josh messaging, and the formation of HHF (Holland Hyde Films).
They both have YouTube channels with their own video works, and HHF has a online presence to invited friends. It features completed projects, and upcoming events.