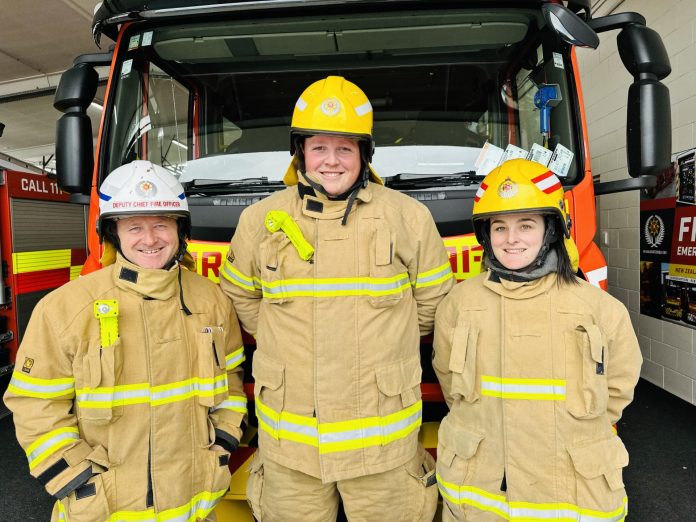 Three Ashburton Volunteer Fire Brigade members have gone viral on TikTok with a dance routine shot at the station.
The trio of deputy chief fire officer Jeff Marshall, senior firefighter Emma Murray and firefighter Matt Smith do some crazy moves in the 17-second video to the rap tune Boom, Shake, Drop. They are wearing full uniform and breathing apparatus as they do push ups, jump rope over a fire hose, lasso with a rope and form a people tower.
The video has been viewed more than 247,000 times since it was posted late last week.
''It is in response to other firefighters that have done a similar thing, it's just a bit of fun really,'' Marshall said.
Brigades which have led the way on TikTok include two in the North Island of Tūrangi and Foxton.
The video had a more serious side as well. Marshall said by lifting the brigade's public profile, it could help with recruitment. The Ashburton brigade was always on the lookout for new members, particularly those available during weekday work hours.
The three firefighters were thinking of doing another video, this time with a fire safety message.
''You are showcasing the fire service to a lot of younger people (on TikTok) as well, and if they can pick up something about smoke detectors or an escape plan, that's perfect,'' Marshall said.