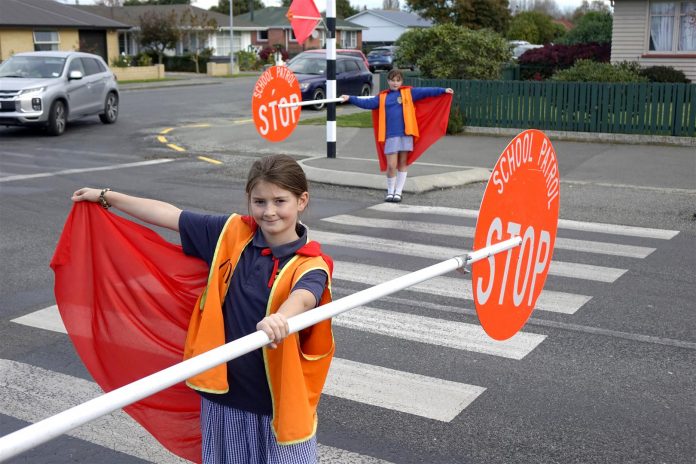 If you happened to be travelling past Hampstead School recently you may have witnessed a couple of super heroes in action.
Last week was Road Safety Week and the theme was road safety heroes, so Hampstead School crossing patrol pupils donned red capes and transformed into super heroes.
Hampstead School team leader Lois Eaton said the kids were excited about becoming super heroes. ''I think it was supposed to be just for Wednesday but they asked if they could wear the capes for the rest of the week.''
During Road Safety Week organisations, schools and community groups recognised those who work to make our roads safer and support people following a crash, from emergency services to road workers and school crossing patrols.