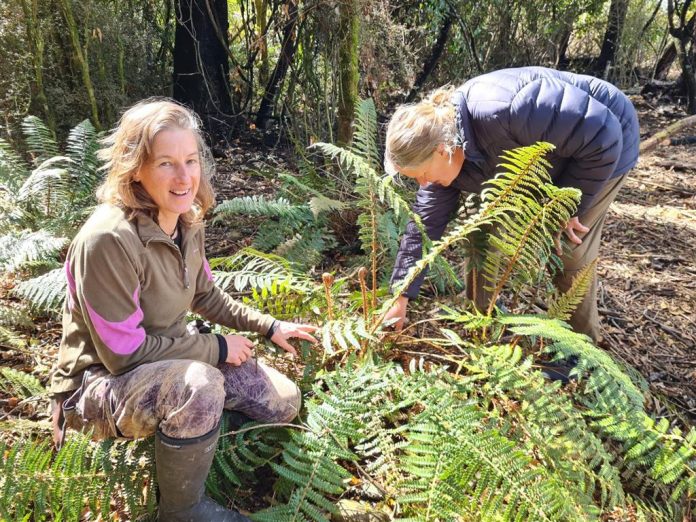 Organisers of a new community environmental initiative are calling for more volunteers.
Staveley Forest Fridays are held each week at Staveley Camp Forest, a remnant of native bush, comprising about 9ha, in the Mid Canterbury foothills.
Owned by the Presbyterian Church, the forest also comprises accommodation facilities and is a popular location for group camps.
Staveley Forest Fridays are focused on having fun, creating connections, removing weeds and restoring the forest to its former glory.
While protected today by a Queen Elizabeth II National Trust covenant, the forest was previously degraded by early grazing and exposure to invasive plant species.
It is now at the stage where it needs emergency care.
Forest care co-ordinator Gen De Spa said said there had been a few people helping out since Staveley Forest Fridays began last month, but more would be needed in coming months. The aim was to reduce weeds, dig out invasive plants and plant seedlings.
She said while the forest was in dire need of human help, the forest could provide human help too.
This was because tending to the plants in the area was not only fun, but it was good for people's physical and mental health.
She gave the example of herself, having suffered from depression but finding the forest had helped deeply with the healing process in terms of finding connection and purpose.
There are more than 200 different species in the forest, including plants, birds, insects and other species, but if nothing was done, it would simply turn to weeds.
Tackling sycamore was a must; if left alone these trees could each produce 100,000 seeds a year, creating a carpet of seedlings and leaves preventing native species from growing.
"What we can accomplish here is pretty much an open book, it just takes more people to help out, then the possibilities can become limitless,'' De Spa said.
"We love having groups, they can make a day of it,'' she said.
There was also a Weed Wrangling Weekend being planned. It would run October 27 to 29.
People were invited to come along for an hour, a day, or the whole weekend.
They could stay at the camp in bunkrooms or bring their own tent, with lunch and dinner to be provided.
Staveley Camp Forest was also introducing was a community possum trap library, where people could sign up and use the traps, helping Mid Canterbury become predator free.
Staveley Forest Fridays are 9.30am to 2pm each Friday, at Staveley Camp Forest, just off Sawmill Rd. Simply turn up or get in touch via staveleycamp.co.nz . Weed Wrangling Weekend is October 27 to 29, to register visit staveleycamp.co.nz