Aroha Stewart has been high-fiving Mayfield School pupils all over the place.
It's reward for getting their names right, which has been a big learning curve since taking over as the school's principal this term.
Now five weeks into the role she has a good idea on what's going on.
''I've got a really good feel for what's happening in this school, and what we need to be working on, where to next.
''I'm learning some children's names … slowly but surely. The children high five me whenever I get their names right. I'm getting a few high fives,'' she said.
The children call her Whaea Aroha (Mrs Aroha).
''I'm very excited to be here. It's a beautiful school.
''I love the children they are so welcoming, and warm, and friendly. The staff, the school community, have all been amazing, they've just been so warm, and inviting, and welcoming.''
Aroha grew up on Pitt Island, a tiny island just off the Chatham Islands. It had a population of 50 people.
''I grew up in a very isolated, small community so of course, this is where my heart is, this is where I am most comfortable and at home,'' she said.
''My teaching career has always been at small, or rural schools.''
Aroha started her teaching studies in Wellington but completed them at Otago University.
She began her teaching career at South Otago, before heading back to the Chatham's to teach for several years, before a return to the main land.
She then spent 14 years at Winchester School; nine of which were as deputy principal.
''For the last four years I have been principal of St Joseph's in Pleasant Point,'' she said.
Aroha lives in Geraldine and enjoys the 25 minute commute to, and from school each day.
''I married a local Winchester boy and between us we have two (adult) sons,'' she said. They live in Mid Canterbury.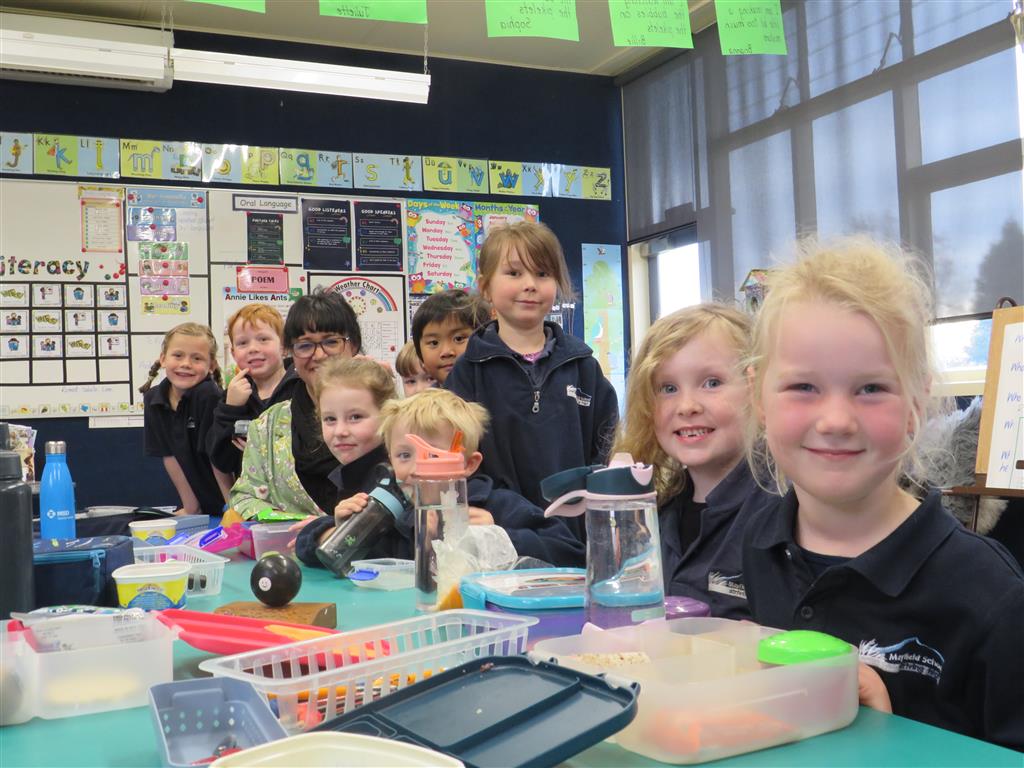 Aroha's family is full of educators; her father was her primary school teacher on Pitt Island.
''My dad was my primary school teacher my entire life. I've got a sister who is a teacher, and I've got nieces who are teachers so it is totally in our blood.''
Mayfield School has offered Aroha the chance to step into a non teaching role to focus on her career as a principal.
''As much as I love small schools, because I do, I also had a teaching component (at my last school)… It's a lot of hard work.
''I was the DRS – the director of religious studies – the SENCo (special educational needs co-ordinator), I had a teaching component and a fulltime principal role, which is a lot of work, because you don't have as many people to share the workload with.''
Mayfield School has a school roll of around 77 pupils across four classrooms.
''It's a non teaching role which does help because there are so many government initiatives that we are having to put in place, I can at least now have the time to spend on implementing all the changes that are happening in education.''
She has stepped back from teaching to focus more on leading and strategic thinking.
''I'm passionate about teaching too,'' she said.
''I want to get back into the class every now and then … but (also) not to wear so many hats, but to really focus on my leadership.''
She has been learning about Kahui Ako (schools cluster) initiatives, including around structured literacy.
''This school is well on the journey,'' she said.
''We are part of a PB4L cluster and that's going really well as well.''
There were also Kapa Haka and Te Reo initiatives already in place at the school, which Aroha was hopeful of also adding to.
She said next steps included looking at the school's curriculum and consulting with its community (pupils, family, teaching staff) on what education they want for their children and then the development of the school's own curriculum, as well as implementing the nationwide curriculum refresh.
The Ministry of Education is two years into a six-year programme to refresh national curriculum to support every ākonga (learner) to experience success in their learning. It gives effect to the Treaty of Waitangi, and aims to be inclusive, clear about the learning that matters, and easy to use from Year 0 to Year 13.
The refreshed curriculum content is being developed and released in phases, and schools have until the beginning of 2027 to start using the fully refreshed curriculum.
''It's a very busy time to be involved in education,'' Aroha said.
''There are huge challenges especially in an election year when politicians like to use education as a political football.''