Filled with enigmatic colour and head-tilting sculptures, the Ashburton Society of Arts' 58th annual exhibition's opening night was an elegant and engaging evening.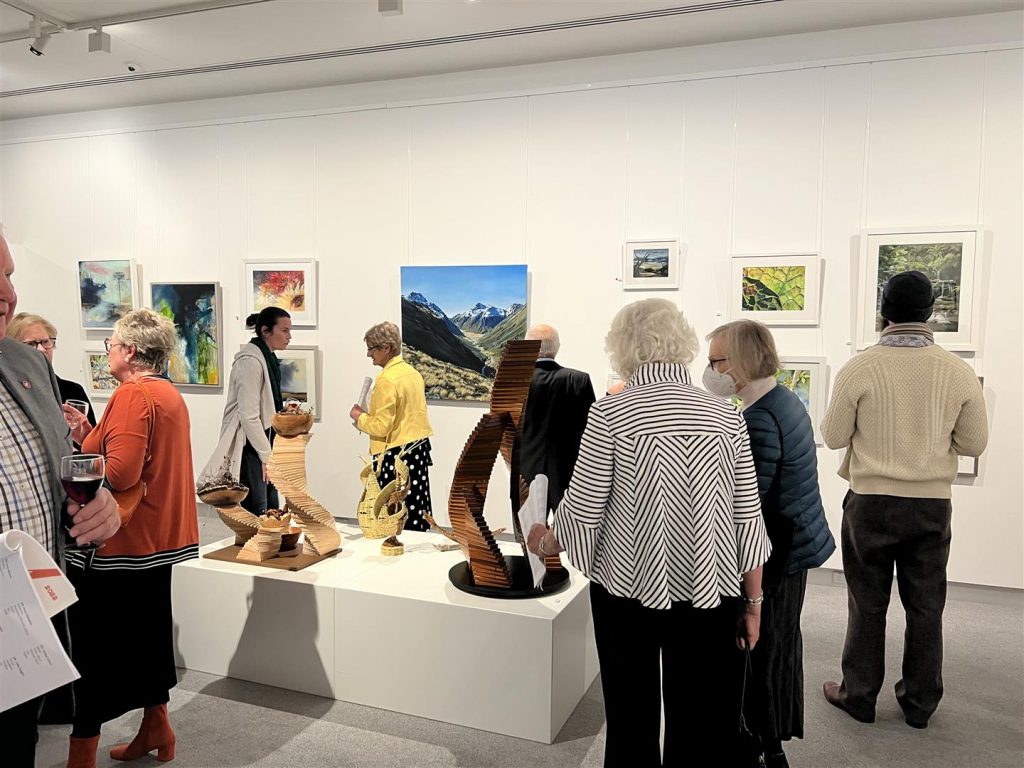 Held at the Ashburton Art Gallery in July, the exhibition boasted more than 300 mixed media works – many of which were from Cantabrian artists – and provided guests an opportunity to admire creative talents with bubbles in hand.
    With over 250 people present, Ashburton Society of Arts president Kay Begg said she was thrilled with the turn out, ''it was a wonderful opening night.
    ''The committee was very happy with the standard of works presented and the many positive comments from those attending reinforced that view.''
    The Ashburton Society of Arts accepted all works submitted for their exhibition, which has created an energetic and diverse display for everyone to enjoy.
    All artworks were eligible to compete in the five categories, with 17 placements available.
    The art awards saw 10 locally-sponsored prizes presented in addition to the sculpture award, miniature award, and the applied art, craft, and photography award.
    A premier award with a cash prize of $3000 was also available to all categories, alongside a people's choice award presented toward the end of the opening night after the votes of guests were counted.
    The works were judged by Christchurch Art Gallery lead curator Felicity Millburn, with compliments given to many of the artworks and artists.
    ''The judge was brilliant and I thought her comments and feedback to the artists were very insightful and encouraging,'' Kay said.
    Seven guest artists were invited to participate in the exhibition, with local artists Brian Laubscher and Susie Millichamp showcasing their works.
    All 357 art pieces exhibited were available for purchase.
    The Ashburton Art Gallery and the Ashburton Society of Arts were thankful for the support provided by various local community trusts, organisations and volunteers who all helped to make the opening night a success.