If you like trying new flavours and types of food, you will love China. Boiled bullfrog anyone? Poached water bamboo? Chinese crab?
These are among the incredible dishes I have sampled since arriving in the south eastern city of Shenzhen.
I flew with China Southern Airlines, Christchurch to Guangzhou, as it reinstated the non-stop flight on Friday for the first time since the pandemic.
The reinstatement means once again New Zealanders can fly to Guangzhou, which is near Shenzhen, in 12 hours.
Shenzhen is dubbed the miracle city, because it was built in lightning speed, coming from a fishing village in the 1980s to a metropolis of 22 million today.
Among its many attractions are a night light show on the central city skyline, a stunning river ecological park, ancient temple, theme parks and a vibrant hospitality industry.
I am being hosted by the Chinese consulate in Christchurch, enjoying a oneweek trip alongside my Allied Press colleague, Star Media regional manager Steve McCaughan, which will also take in Shanghai.
I plan to write about my travels, but in the meantime, one has to eat, and that is something I have been doing plenty of!
The more adventurous things I have tried from our hotel buffet include boiled bullfrog with sour and chilli stock, and Chinese crab and shrimp.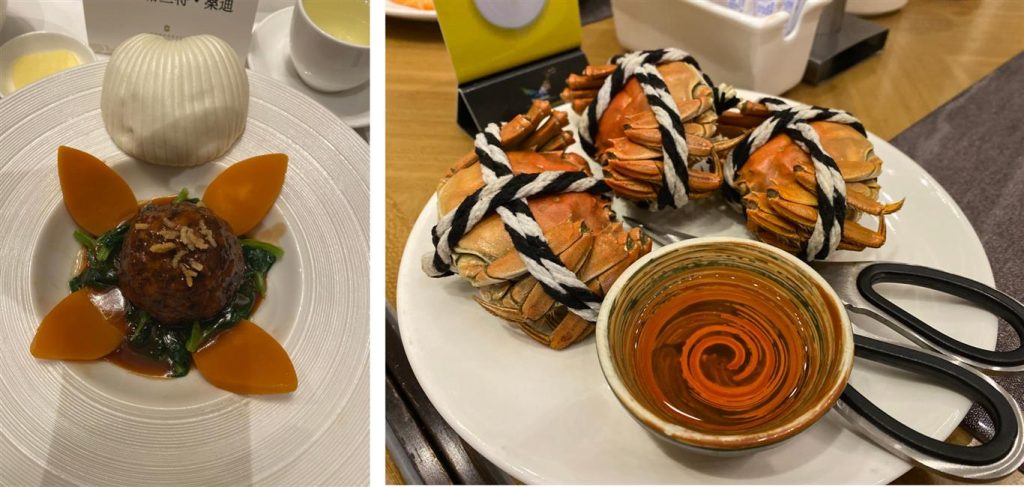 For the latter two, I can't say I enjoyed the cracking and peeling them open, but the taste of the fresh crab and shrimp meat made it worth the effort.
I also could not help but be a little squeamish when it came to the bullfrog dish. While it looked like any other stir fry with chopped up meat, the word bullfrog loomed large in my mind.
As I served it on to my plate, I was praying I didn't see any eyes. If I had of seen just one, or something that looked like an eye, I don't think I could have done it.
For breakfast on Monday I had an egg boiled in tea, stir fried vegetables and brown sugar cake, with a cup of warm soybean milk.
The food has also included being served in the most beautiful and extraordinary dining experience I have ever had.
It was an eight-course dinner on Sunday night, where we were honoured to be hosted by Shenzhen Foreign Affairs Office Director General Cao Saixian at the five-star hotel restaurant Shang Garden. There are 40 five star hotels in Shenzhen.
Among items were fried lily bulb, poached water bamboo, and roast eggplant with sea urchin and truffle.
The food is full of flavour, from the light and fragrant to the rich and spicy.
I have always loved Chinese food, and it is perhaps no surprise that the best I have tried is here in China!