Mid Canterbury music lovers are in for a treat later this month when former Mid Cantabrian Tainui Kuru returns to sing with many well known musical theatre songs in a two hour concert. It is on Sunday, July 30 and called The songs we know and love.
Tainui will be joined on stage by two of the performers Heath Walters and Chris Woods from the forth coming show Cabarnet, and Joe Danielson.
Now living in Vancouver, Canada having moved there in 2020, Tainui last preformed at the Ashburton Event Centre in 2019, ''because covid closed the art scene and prevented travelling,'' he said.
He is currently touring cities all across Canada with Sound the Alarm theatre company on their Canadian tour of Music of the Night, music from Andrew Lloyd Webber.
Argyle Welsh Finnigan and the Mid Canterbury Choir are supporting Tainui's concert but they aren't performing in it.
Mid Canterbury Choir director Carol Gunn said ''It was with the Mid Canterbury Choir that his love for being on stage was discovered when he was just a young boy at St Joseph's Primary School and, while he has performed with the choir in a few other concerts, the opportunity to reconnect with this choir is always a symbol of home.''
From those small beginnings came a career travelling the world and entertaining.
Tainui is an actor, singer, dancer and musical theatre performer who has and always will be proud to say that he grew up in Ashburton.
His concert is ''basically musical theatre, performing songs from the big shows, as well telling people what I have been up to over the last few years, the shows and gigs I have done, what's been going on in my personal life, like getting married. There will be some musical theatre trivia as well.''
As an 11 year Tainui's first performance with the MCC was in Amahl and the night visitor's.
At that stage of his life, Tainui wasn't planning on taking to the stage, ''honestly I was aspiring to be an All Black and like all aspiring sports people when the call up didn't come I turned to the arts,'' a decision he doesn't regret.
As a Crusader and All Black fan he has auditioned to sing the National Anthem prior to a match but as yet hasn't been given the role, ''but I have sung the National Anthem at a Mid Canterbury Rugby final in 2008.''
While a student at Ashburton College, he was a member of the Phoenix Choir for two years. There will be a singalong as part of the concert, ''and Carolie Andrew who conducted the choir when I was in it will playing the piano for it.''
In 2009 former Ashburtonian Angela Johnson who was his vocal coach as well as working as a singing tutor at the National Academy of Singing and Dramatic Art inspired him to enrol at the Academy.
Tainui graduated with a Bachelor in Music Theatre.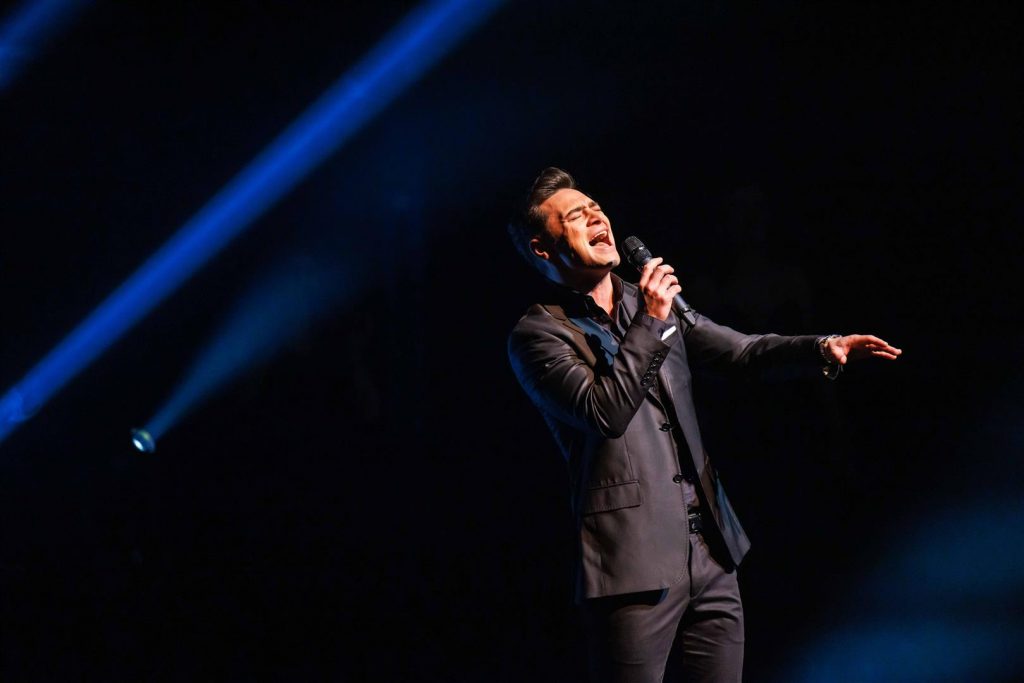 When covid shut down the art scene Tainui became a personal trainer and when he is not performing he still does this work.
While in Ashburton for his concert he will return to two of his former schools St Joseph's and Ashburton College as well as Mt Hutt College to talk to the students and perform.
''I have come full circle going back to where I grew up will be sentimental. I am looking forward to seeing the changes,'' he said.
Arriving back in New Zealand to undertake some performances Tainui noticed ''that with prices going up, the weather, covid, people were smiling less.
''I want people to leave my show smiling more and feeling happier,'' he said.
Tainui has advice for any youth aspiring to have a career in the theatre,. ''enjoy what your are doing, learn and grow from your experiences, wet your feet as much as you can, say yes as often as you can, so later you will know what you want to say no to, take every opportunity you can and let it shape you.''
The concert Tainui Kuru sings the songs you know and love is on July 30, 2pm at the Ashburton Event Centre. Tickets adults $30, Gold Card Holders $28, Students $10 and family (2 adults, 2 children) $70.