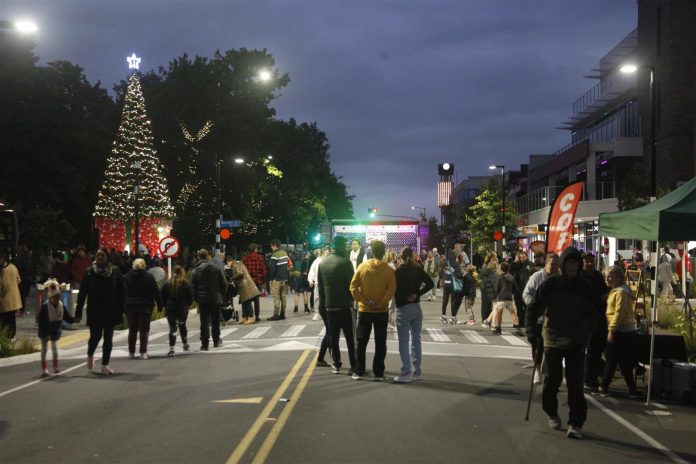 Lights on the East Street Christmas tree were turned on during the Ashburton District Council's Light Up The Night event on Friday. A section of East Street was blocked to traffic and a stage was set up where a variety of acts entertained the crowd. Deputy mayor Liz McMillan lead the countdown to the tree lights being turned on.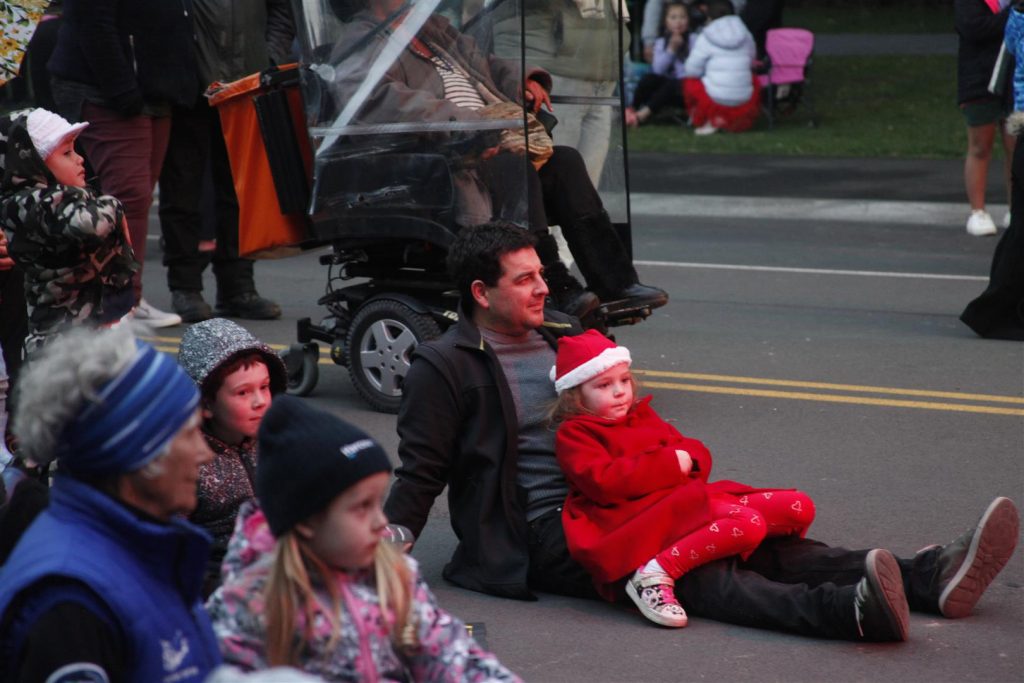 Families enjoyed the entertainment.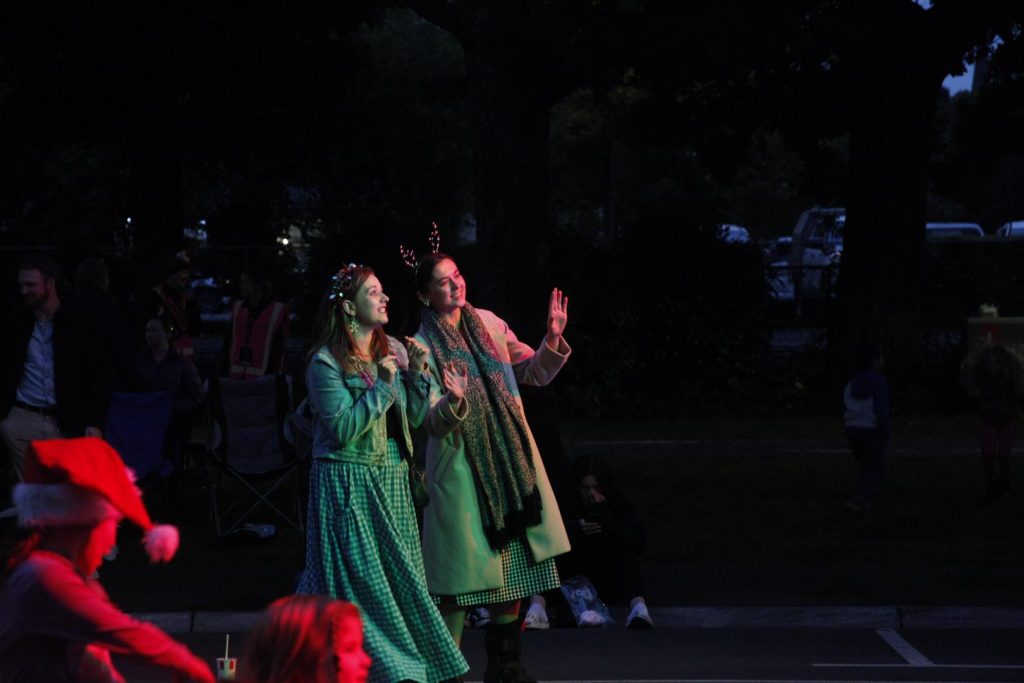 A few had a boogie to the music.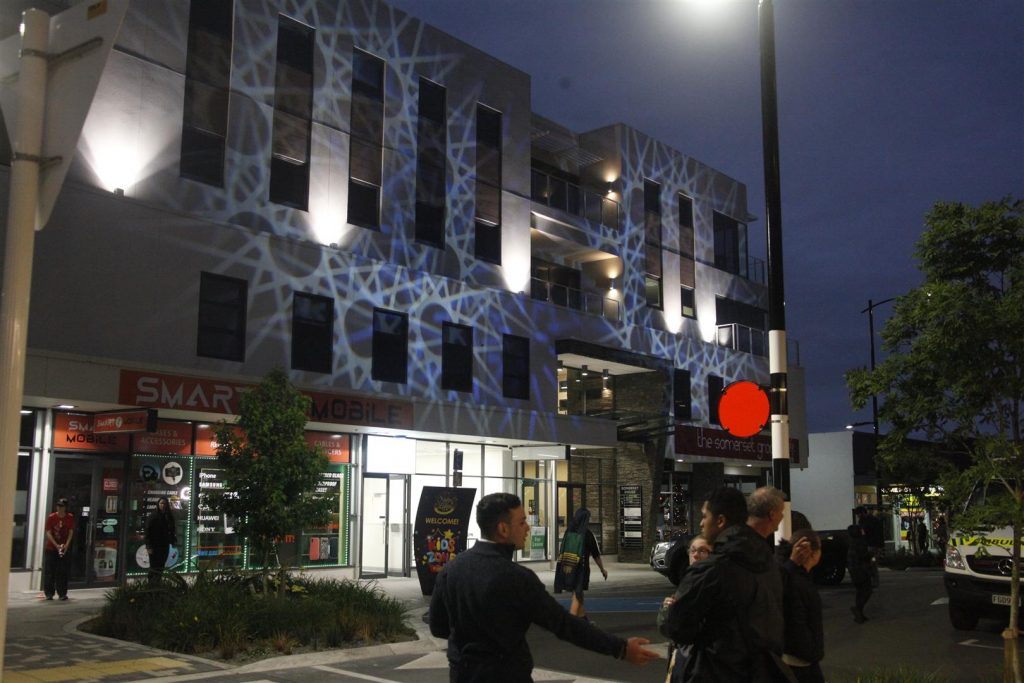 Buildings on Burnett Street were lit up.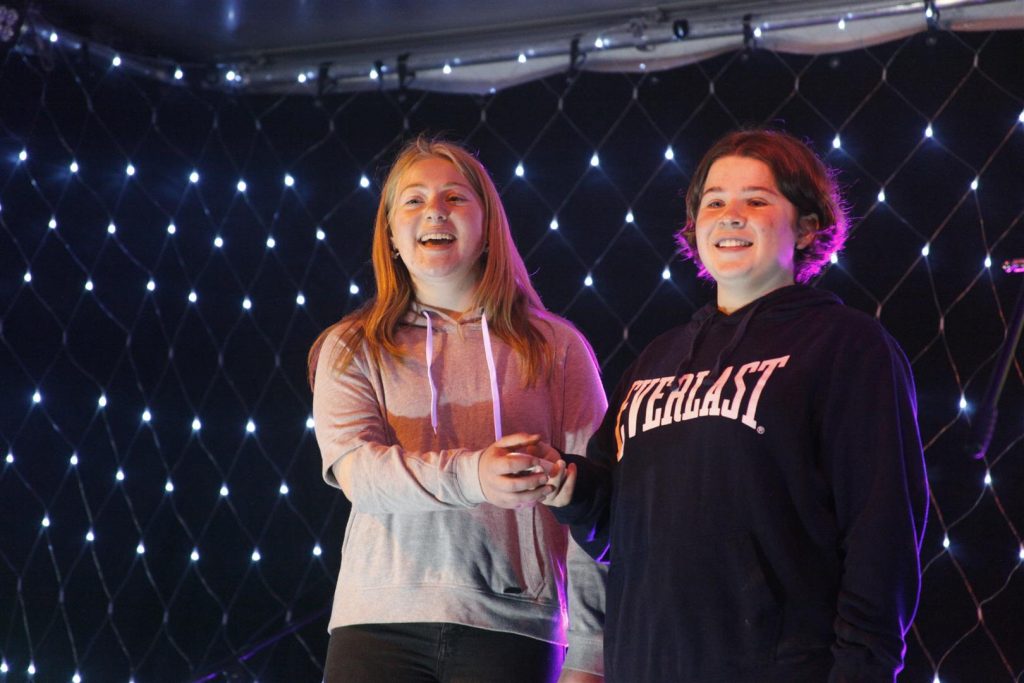 The Christmas tree light are turned on.
East street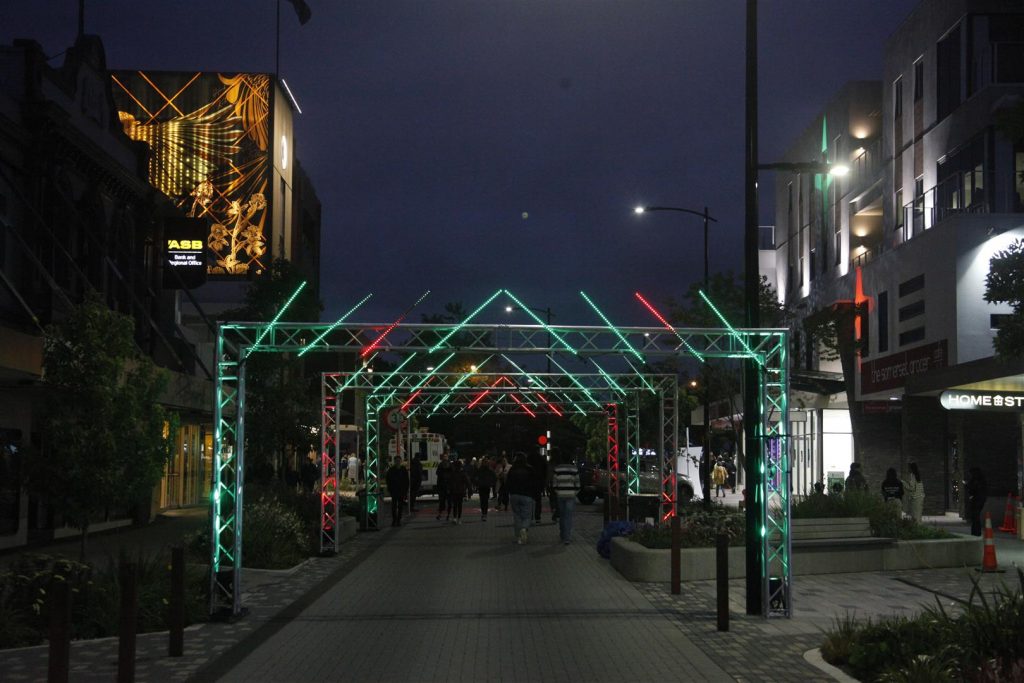 Burnett Street