Tinwald School pupil Bailee Giles has raised more than $1278 fundraising for I am Hope.

I am Hope work in schools to deliver mental health education in language understood by young people, from people they can relate to.
Her long locks were cut by Livvy Barclay, of Clippers, last Wednesday in front of all 262 Tinwald School pupils, family and friends in the school hall.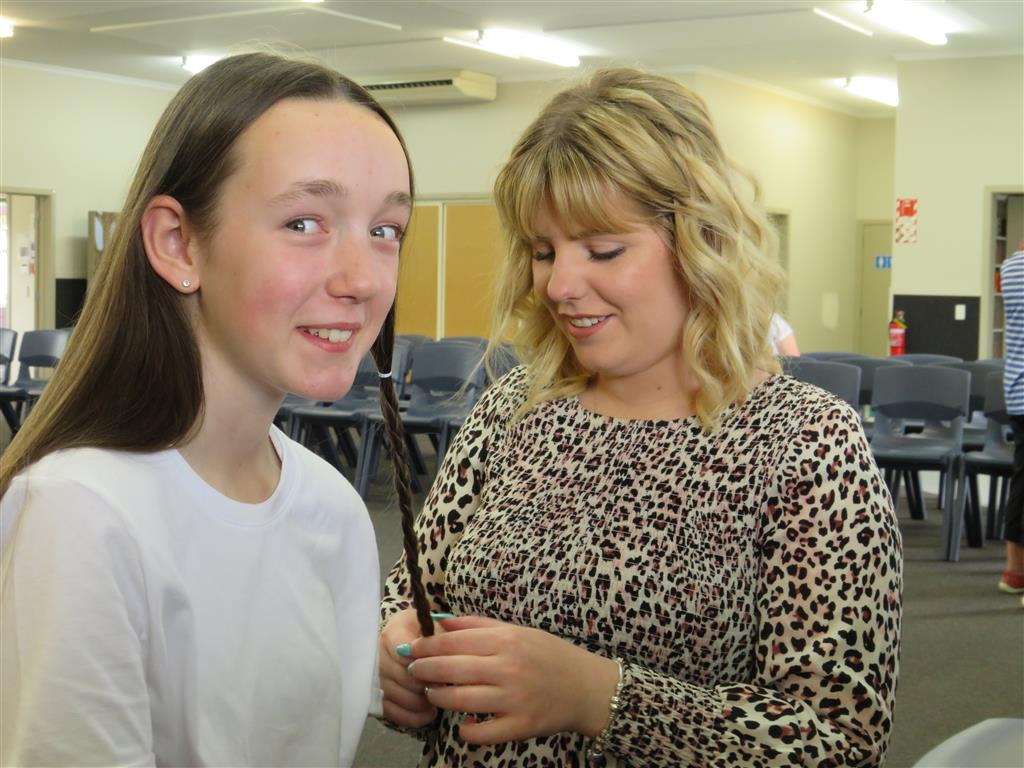 Pupils, who donated money towards the cause, were dressed in white – the colours of the I am Hope organisation – ahead of a school wide colour run end of year event.

Bailee, in her final year at the school, was feeling pretty good about her efforts and happy for the community support

''I'm glad that I'm doing it,'' she said.

She had been keen to support the cause after going through her own personal struggles this year.

She had support of family and her school community, but was mindful other children going through their own struggles did not have the same support.

She said it made her want to support I am Hope and the amazing work they do for kids in schools.

As part of the fundraising, Bailee set up a Givealittle page, ran the Mitre 10 Mega barbecue on a busy Saturday, and created two art pieces to raffle. Books were also donated by radio DJ Phill Hooper to add to the raffle prize.

Bailee's cut long locks – measuring between 32 – 35cm – will also be turned into a wig for people going through cancer treatment. The hair sections were being posted to Freedom Wigs in Dunedin.

It's not the first time Bailee has raised money for a cause; in November 2020 Bailee, then aged 9, helped to raise $1592.16 for the Cancer Society and donated her hair for a wig as well.