A new basketball court has been installed in the Tinwald Domain and will be officially opened with players from Basketball New Zealand this weekend, including Tall Black Ethan Rusbatch.
It's a public opening – with fun game time, spot prizes and giveaways – and every b'baller young and old is invited.
The court, finished last month, sits alongside two resurfaced tennis courts on the grounds of the domain, next to the playground area.
Tinwald Domain Reserve Board committee member David Oakley said it had been a pet project for him to get the courts up and running, despite him not truly knowing the game.
''Basketball seems to be a fast growing sport and particularly appeals to younger people.
''It's got to be healthier for kids messing about with a basketball rather than staring at screens all day.''
Grants have assisted with the cost of putting in the courts.
''The rate payer owns the reserve and it seems to me that we want to give the public as most opportunities as we can to use their asset; a basketball court seems to fit the bill, as well as the tennis courts and all the rest of the things that are there.''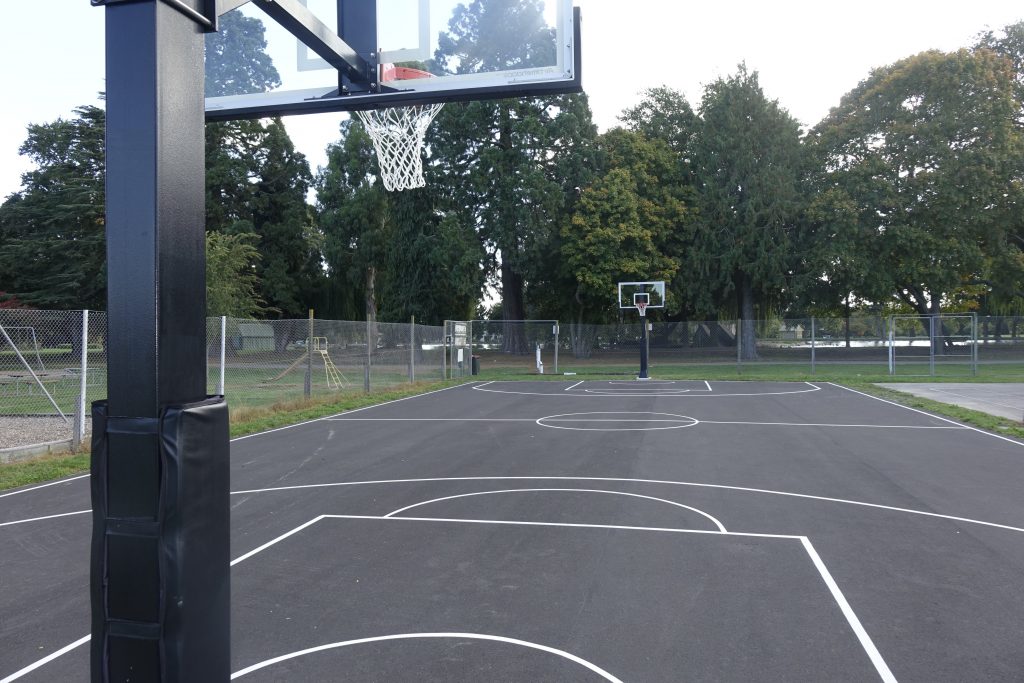 Basketball New Zealand facilities and insights lead Daniel Dawick said Tall Black player and Hawke's Bay Hawk Ethan Rusbatch – a Canterbury lad – will be on hand along with members of Mainland Poua ¯kai professional women's team.
He said the assistance by Basketball New Zealand was through their Hoops in Parks programme.
''There'll be some formalities at the start (a couple of speeches to acknowledge those involved) and then some unstructured play with the players that are present. We'll have giveaways and spot prizes too,'' he said.
Mr Oakley said the Tinwald Domain area originally had three tennis courts but two were resurfaced as tennis courts in 2006, and a third left with the intention of repurposing it.
He said the court had since been resurfaced and, with the support of Basketball NZ, had two basketball hoops installed.
''They had to take the surface right off and redo the top of it.
''Basketball NZ have supplied the proper basketball towers, they are really good ones, top quality sort of stuff, and its been made into a proper basketball court.''
It's a full-sized court, but not absolutely regulation size, he said.
The courts are being officially opened on April 16 from 12.30pm to 2.30pm.