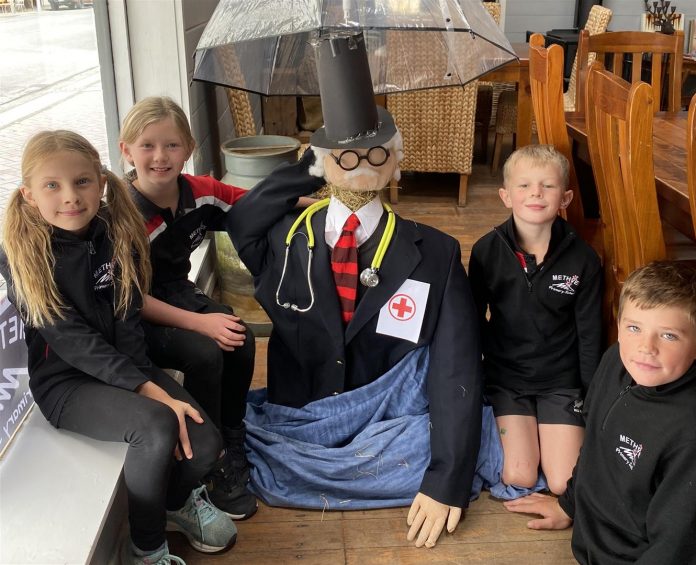 The Methven Scarecrow trail started last weekend, so grab the kids and take up the challenge to name each scarecrow you find while exploring Methven.
This year the trail is part of the Methven Walking Festival which features a great range of walks for all ages.
Each year members of the Methven community build scarecrows to a particular theme, this years theme is nursery rhyme characters.
The scarecrows are scattered around the town for families to find and try to identify the name of the scarecrow character.
Pupils from Methven Primary School have been busy making their creation.
Methven Primary School teacher Bella Fraser said year 4,5 and 6 were involved.
''The students brought items from home (shirt, blazer, waistcoat, umbrella, stethoscope). ''We also used pillow stuffing, a chair, sticks and hay to fill him out and make him stand up.'' Their scarecrow will be displayed in the Topp Country Cafe.
The Methven Scarecrow trail is on until Sunday April 23. Purchase your trail map and entry from the iHub Information Centre in Methven.