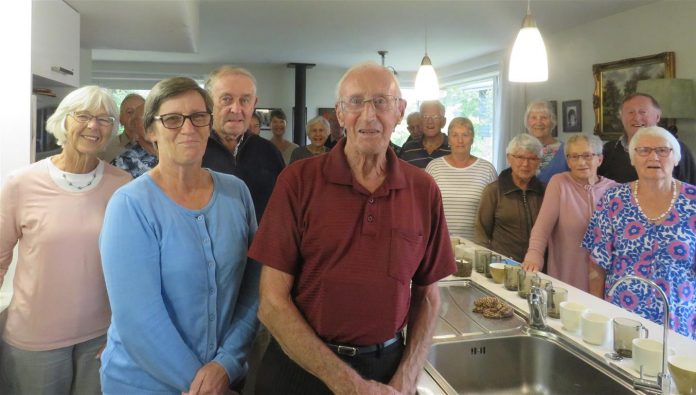 A couple of weekday afternoons Bob Riseley is hitting it out with friends on the tennis court.
But last week he was indoors celebrating his 96th birthday with good food and companionship alongside his daughter Elaine, of Blenheim, and his many social tennis friends.
Tennis friend Catherine Thomas, who hosted Bob's birthday bash, said it was going to be a garden party after the tennis session but heavy rain had forced the 25-or so attending indoors.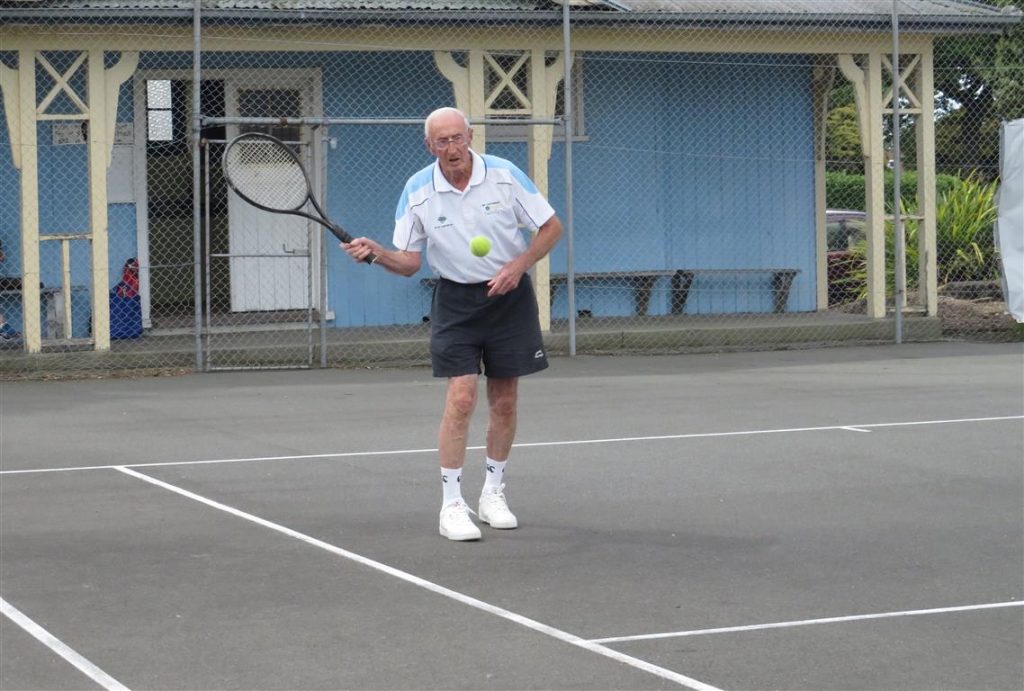 Social tennis is played at Hampstead Tennis Club courts on Cameron Street three times a week. They have around 28 players; Bob is the eldest player, and the youngest is aged 15.
Bob has been playing tennis for much of his life.
He got roped into play after turning up for a hit with his daughter.
David Frew, the club captain of those courts at the time, was fixing the nets.
''He said the club was always looking for new players and I said, ''I'll play if you're short,'' Bob said.
And that was that.
He started playing tennis the following Saturday, and played each week from then on.
When Bob finally gave up competitive Saturday play, he played in the masters mixed competition on the grass courts at Allenton Tennis Club right through until six years ago; aged 90.
He now is a regular at the Hampstead Tennis Club's social tennis scene.
Born in Invercargill Bob moved to Ashburton for work in his 40s.
He applied for a job, and worked at the then-Ashburton Manual Training Centre.
Then Ashburton Intermediate School where he spent 13 years teaching woodwork until his retirement.