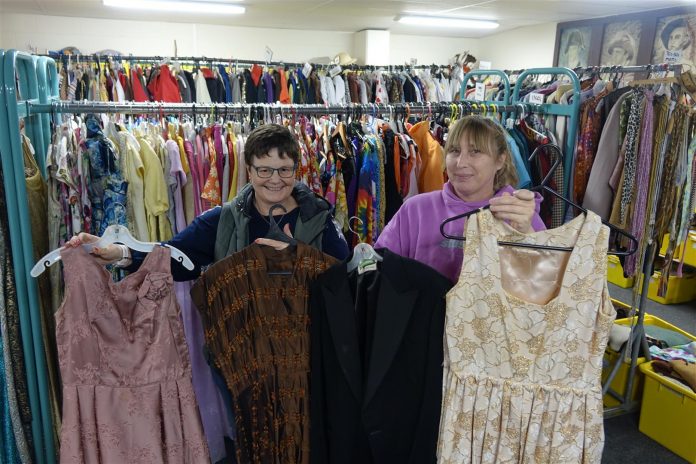 Party People Ashburton are holding a costume and clothing sale and if you get in quick you will grab a bargain with all the clothes selling for under $10.
The sale this weekend will be held in the Variety Theatre rooms behind the Party People shop.
Variety Theatre committee vicepresident Jo Hooper and Party People manager Candy Clark said there will be a wide selection of clothes for sale.
''We've got all sorts really, retro items, costumes and lots of suits.''
There will also be a few gems hidden away.
Jo said they need to sell clothes occasionally because they are always updating their stock, – ''and we have people donating clothes all the time.''
There will be hundreds of clothes for sale including shoes, hats and coats. The clothes are mainly for adults. ''We've got at least 50 suit jackets,'' Candy said. Proceeds from the sale will go towards the Variety Theatre. ''Next year they plan to do a very big show,'' Jo said, ''and we need to do a lot of fundraising, so this is the start of it.'' This year the Variety Theatre show is the Wizard of Oz in May. The Party People costume and clothing sale is on Saturday March 4, 10am to 3pm, entrance at 212 Wills Street.