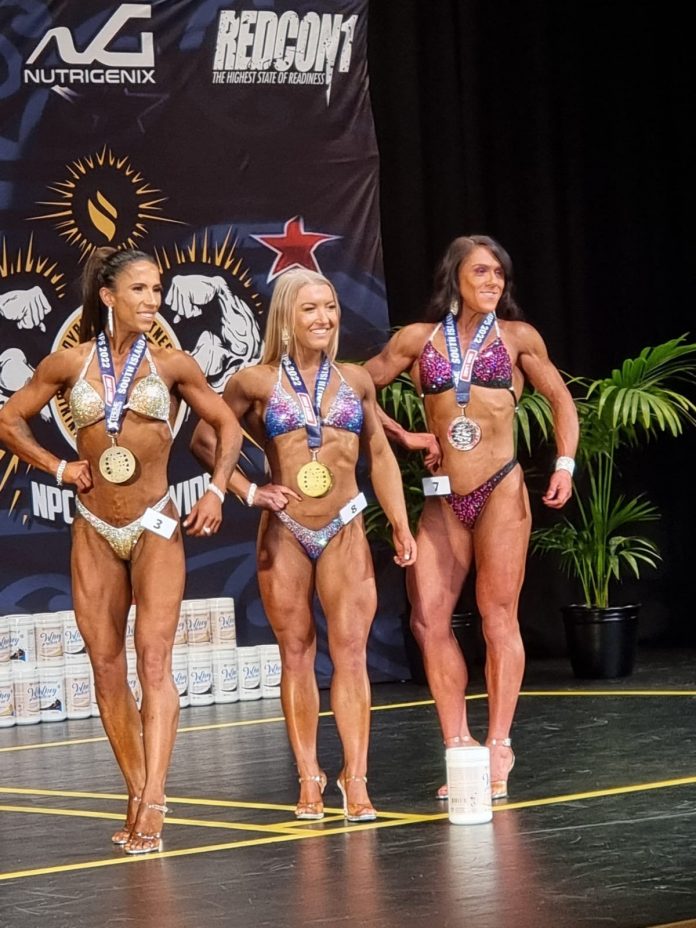 ''It's not easy,'' says bodybuilder Jessica Kennedy about her fitness journey. ''But you just don't give up.''
A former Ashburton College student, Jessica competed in the New Zealand IFBB Pro League bodybuilding nationals in Auckland earlier this month, placing first in her Figure height class and second in the overall competition.
Jessica said she followed ''four months of pretty much the same food every day and an increase of training'' to prepare for the competition.
''I was doing what started off as 20 minutes, five days a week, and then it built up to an hour or just over an hour five days a week of cardio towards the end.''
That was in addition to the daily hour-long strength training sessions needed to build and shape muscle, she said.
''I'd usually train six days of weights anyway,'' she said, ''but usually with a bodybuilding competition I taper it down to five just to allow myself that extra day off.
''It's more like a mental recovery day because obviously you're dieting as well with your food, and doing the extra cardio, so just having those two days off during prep makes a difference.''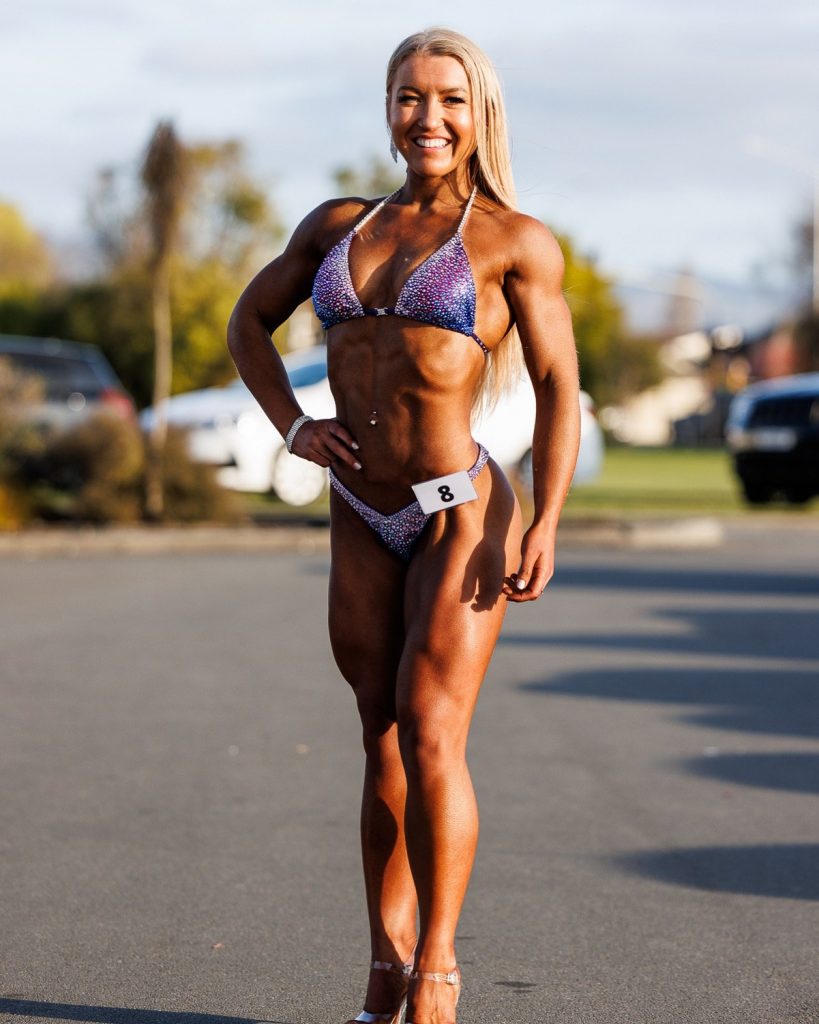 Jessica competed in the Christchurch regionals in mid September, taking first place in her height division. She entered two categories in the Auckland nationals: Figure, which she said she is most comfortable with, and Wellness.
''Wellness was a new category for me that I'd never done before, that I just wanted to give a go because it was quite new and I wanted to see if I would fit into it,'' she said.
Despite having never entered Wellness before, Jessica took third place in her height class.
She took first place in her height class for Figure.
She admitted she still gets nervous when getting up on stage.
''You literally get judged on how you look,'' she said. ''Obviously it's on body shape as well but it even comes down to – on the day – your hair and makeup, your bikini, so all that matters… it definitely is intimidating. I'll never forget my first show, I get nervous now but those nerves were uncontrollable.
''Getting out on stage in a bikini is not something I ever thought I would do,'' she laughed.
But the nerves and training have all been worthwhile when Jessica considers the empowerment she's gained from being a bodybuilder, ''It changed my life to be honest.''
''Anyone who knew me in Ashburton growing up would probably never have thought I'd be where I am today.
''I mean I never even knew what I wanted to do, but it's turned my life around for the better, it makes me feel really good, I love the way that you can tone and shape your body but more of what it does for your mental health, I just feel so good from it.''
Jessica revealed it was her brother's fitness journey that inspired her to get into the gym, ''he had a bit of an interesting upbringing and turned to fitness as a bit of a changing point in his life.
''I saw what he was doing and it just got me fascinated in the industry and how you can change your body and your mindset, and obviously mental health is a huge part of it.
''I just saw how much it helped him and thought I want to give this a go myself.''
Having run a gym in Australia for several years, she understands the struggle some people face when addressing their health and fitness.
''Everyone starts somewhere,'' she said. ''You're not going to be the strongest and the fittest in the room straight away. Everything takes time, just be patient.''
Her gym, focused around group fitness and wellness, was a testament to Jessica's passion for fitness.
She found satisfaction in inspiring others to achieve their fitness goals, and helping them to improve not only their physical wellbeing but their mental wellbeing too.
''It was incredible, actually, just seeing everyone come together for general health, but the community and friendships built from it was massive.''
Since returning to New Zealand, Jessica now works at Snap Fitness as a personal trainer. She continues to help others conquer their fitness goals, while developing her interest in educating people around nutritional wellbeing. ''It's so important and people sort of forget that,'' she said.
Jessica's fitness journey won't end here. She has many more goals to smash, declaring her intent to win the overall title in next year's NZIFBB nationals.