Around 200 people flocked to the River Crossing complex last week in a bid to be one of the first customers through the doors of Ashburton's newest department store.
Kmart Ashburton opened its doors last Thursday at 8am, but there were claims some people had been queuing outside since 3am.
''I got a message from someone to say there was aqueue at 6.30am,'' said one shopper. ''I thought it would be absolute mayhem but I was actually pleasantly surprised when I got there at 7.55am and there were people already in the store.
''Once you stepped foot into the store it was really nice and calm. So many staff which was amazing to see. Exceeded my expectations on how organised it was.''
The opening of the store was celebrated with a blessing at 6am, followed with speeches by Ashburton mayor Neil Brown, general manager of properties for Kmart group Ben Smith, and Kmart Ashburton store manager Kim Spooner.
Tinwald School and Ashburton College kapa haka groups performed while Ms Spooner and Mr Brown conducted a ribbon cutting ceremony.
''We're excited to welcome Kmart to Ashburton,'' said Mr Brown in his speech.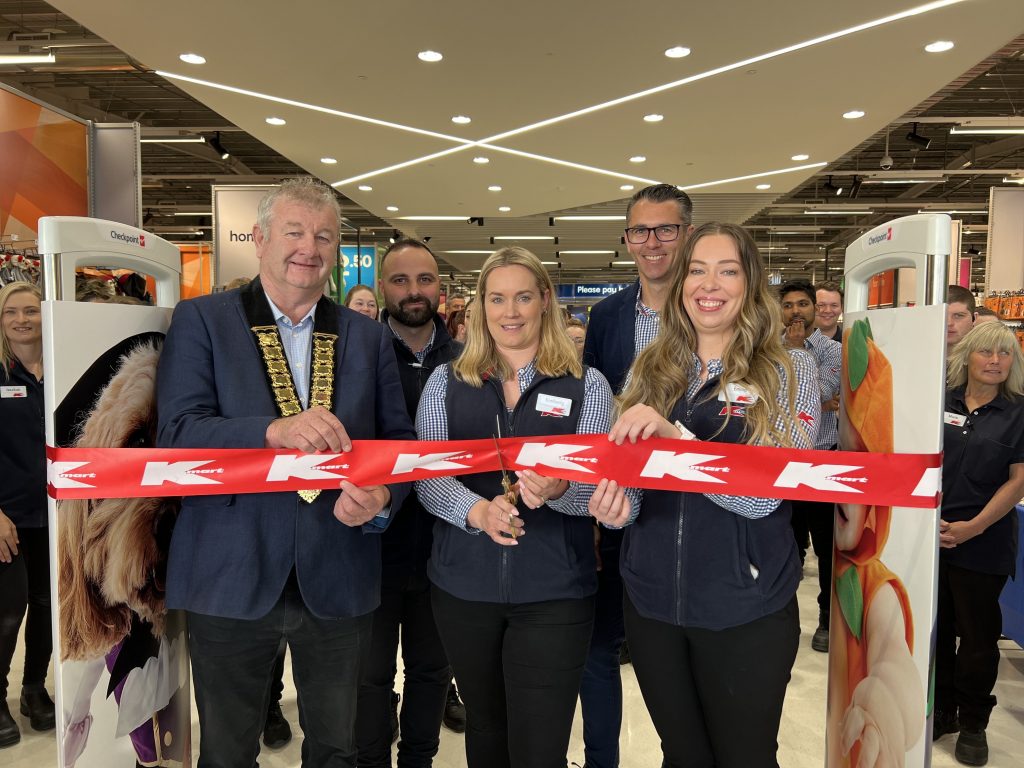 ''I am confident that this store will be complementary to our town. The venture is the result of a local property developer – Tricoft – choosing to invest in his patch and showing a retail giant that our district is prosperous and has a solid future.
''The Ashburton District is the district of choice for lifestyle and opportunity.
''This store will attract our neighbours from South Canterbury into our town too. And, of course, it will create many jobs which will boost our already buoyant economy.''
Ms Spooner battled tears as she thanked the developers, support staff, area managers, and the Kmart Ashburton team for helping the new store come to fruition.
''The great news about opening a store in Ashburton is you don't have to drive to Christchurch anymore to shop Kmart,'' said Mr Smith.
''It's absolutely fantastic,'' he said, of the some 100 jobs that had been createdfor the district by the opening of the massive retailer.
Kmart is expected to hire casual workers over the Christmas period, but have about 80 permanent employees in the store, open from 8am until midnight, seven days a week.