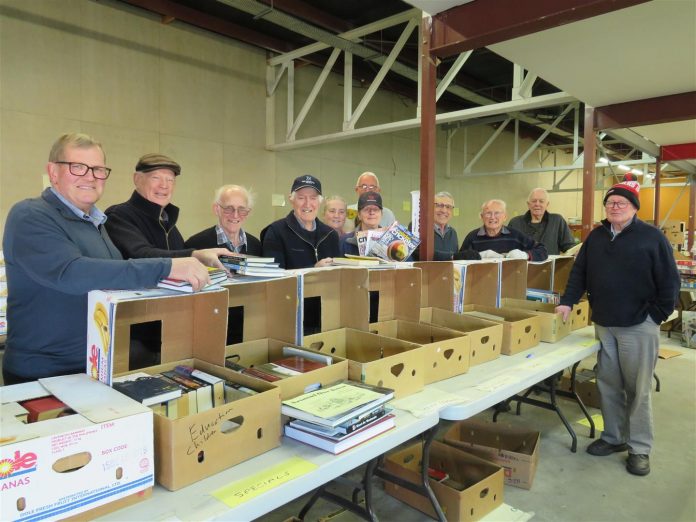 Calling all community-minded residents – Rotary Club of Ashburton is looking for new members.
The international service organisation with 1.4 millon people who belong worldwide, has just 42 members in Ashburton, having dropped from about 60 five years ago.
President David Mead said members of the Ashburton club were men and women, from all walks of life, ranging in age from their mid 20s to their 80s.
''Following Covid where the club had been unable to meet in person, some of our members didn't return,'' Mead said.
The club supports the community through a wide range of projects and fundraising.
Among upcoming events is its iconic Bookrarama.
For 44 years now the club has held the week-long book sale.
Members and volunteers are currently busy sorting thousands of books and packing them into banana boxes for the September 25 to 30 event.
"Literacy is a major focus of our service work,'' Mead said.
The club provided books for literacy initiatives such as Books for Babes.
''The funding for these and our other projects comes from such activities as our annual Bookarama,'' Mead said.
Last year, Bookarama had about 30,000 books for sale, raising about $67,000.
Rotary Club of Ashburton member Lindsay Holland is a Bookarama stalwart.
He spends about 10 hours a week all year collecting books for the Bookarama, while remaining members have come on board over the last couple of months to sort and stack into boxes.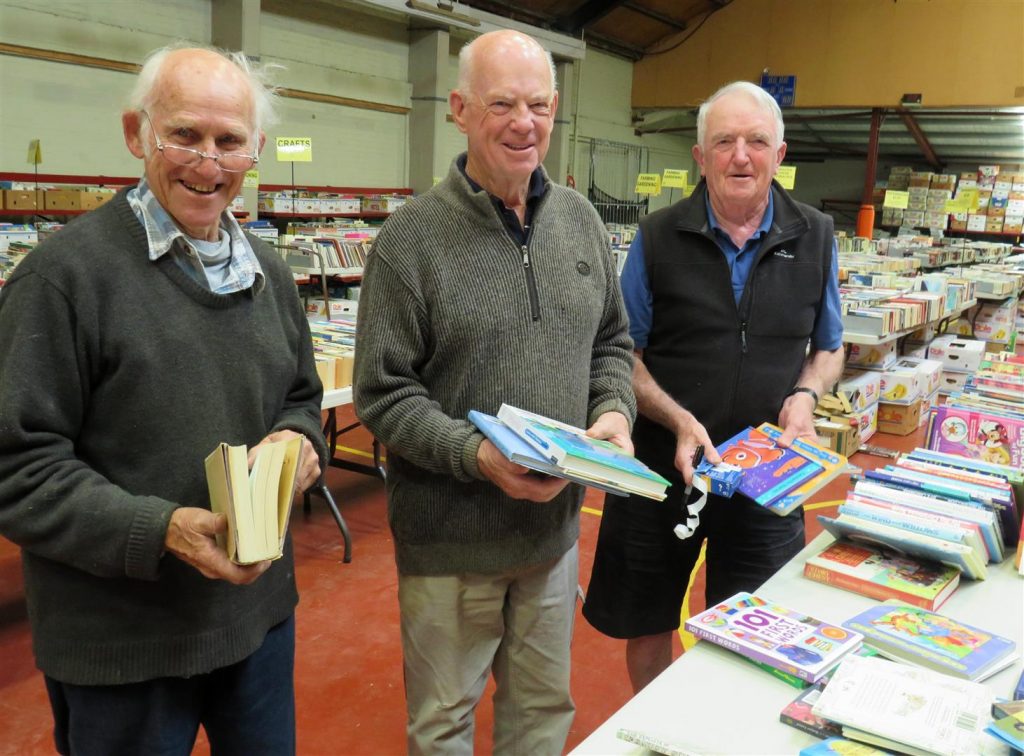 Another upcoming event is Meet the Rangitata Candidates event hosted by the Rotary Club of Ashburton and Federated Farmers at the Ashburton Events Centre on October 4.
Rotary Club of Ashburton also supports local organisations via grants, presents Dux awards at Ashburton College and Mount Hutt College, supports international projects such as eradicating polio and providing goods to Samoa, and educational and peace scholarships.
Membership of Rotary also provides the opportunity to make worldwide and life-time friendships. Rotarians learn skills from taking on roles in the club such as governance and leadership. There are 35,000 clubs around the globe.
Club member John Driscoll said as an international organisation not only were members able to visit other clubs when they travelled, but they could also take part in exchanges and service projects.
Driscoll himself sits on a Rotary polio committee.
International Rotary started funding the eradication of polio in 1985.
''At that time there were 350,000 cases worldwide,'' Driscoll said.
''In partnership with United Nations Children's Fund and World Health Organisation, at a cost of $2.8 billion, polio has all but been eradicated. Last year there were only seven cases across Afghanistan and Pakistan. Once there have been three years with no cases anywhere it can be declared polio has been eradicated,'' he said.
''Rotary is planning for the end of polio.''
Each Rotary club financially contributes to the fund to eliminate polio. For each dollar they give, American billionaire and philanthropist Bill Gates gives double the amount.
Rotary Ashburton meets every Tuesday night at 5.30pm at the Doris Linton Lounge at the RSA on Cox St to share a meal together and hear from guest speakers.
The club is currently exploring offering an associate membership with a small membership fee with the opportunity to attend the weekly meetings, but with less commitment required.
This would acknowledge that while younger people may believe in what Rotary stands for, they may not have the same time to commit to it that retired members do.
● Rotary Club of Ashburton will hold its Bookarama from September 25, when doors will open 8am, to September 30 at the Sports Hall, Tancred St, Ashburton. Books can be dropped off at Allenton Auto Centre, Caltex Ashburton, Community House, Mobil, Frame Co Netherby, SuperValue Tinwald, New World, Ruralco Ashburton, Rakaia and Methven, Panel Craft, Farm Source Methven, Evolution Vets and
PGG Wrightson Methven or in the Sports Hall the week prior to the event.
If you want to find out more about joining the Rotary Club of Ashburton, contact David Mead, 0274716661, or John Driscoll, 0275383816.