Deploying to Hawkes Bay for three months was heading into the unknown for Carol Ball, the New Zealand Red Cross area co-ordination and planning lead Waitaha/ Canterbury.
''I didn't know what I'd find, I had first time nerves, especially as I didn't know the Hawkes Bay area.''
Ball has worked for Red Cross for 20 years in both paid and voluntary roles across many facets of the organisation.
She has been involved in disasters throughout Canterbury and two national State of Emergencies – the Christchurch earthquakes and Cyclone Gabrielle.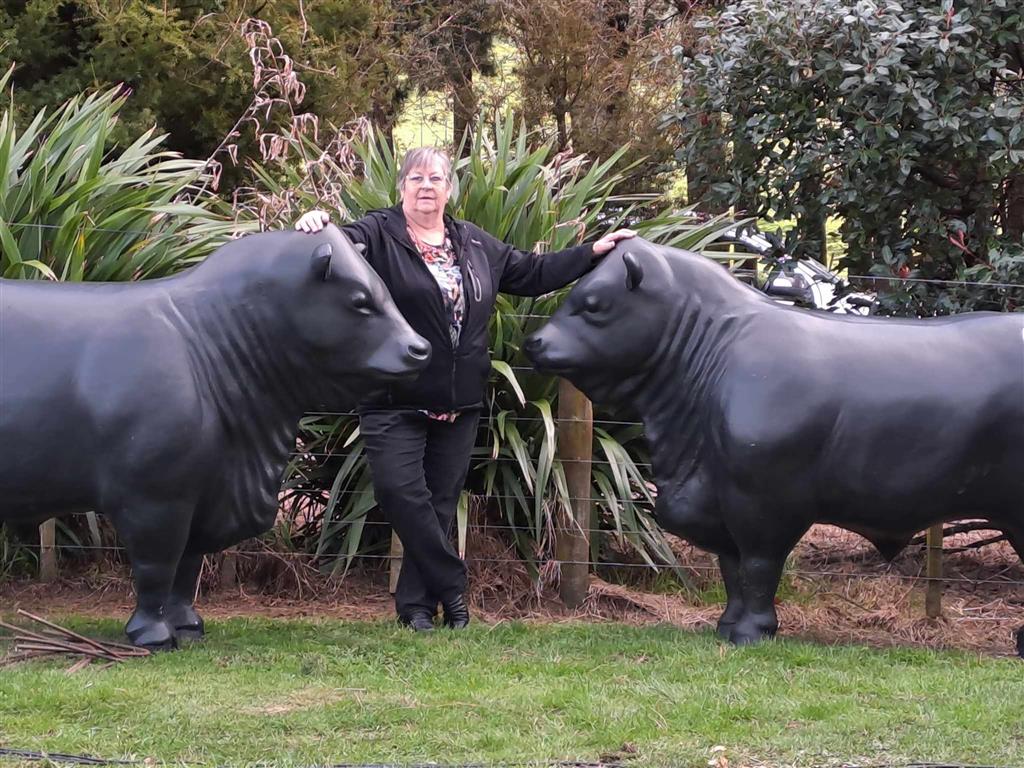 She said that meeting people, even when she heard stories about how sad or stressed they were, was a huge highlight.
She loved meeting local branch members and seeing their willingness to help however they could.
''They were great in helping with practical things like hospitality, ringing people and checking in on them and sorting the significant amount of clothing and other goods that were received at the Tomoana Showgrounds.''
Ball arrived eight weeks after the cyclone struck.
''We travelled through Pakowhai, that was where we first saw the devastation. There were still huge piles of silt on the road, damaged vehicles scattered around, houses that were full of silt. It was pretty eye opening.''
New Zealand Red Cross had set up a community grants programme, so Ball visited organisations providing local support and helped them with their grant applications. She attended community meetings and met with local agencies to co-ordinate.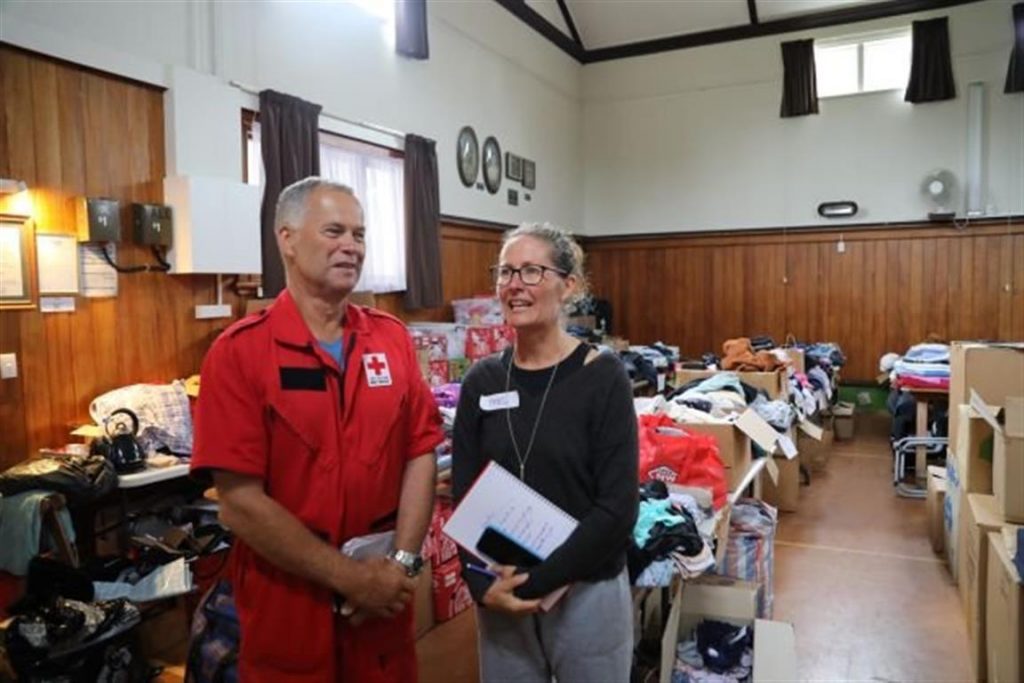 Ball said some of the best things about the role had been the little things.
''Red Cross had hired caravans as temporary homes for people in Esk Valley, and when winter arrived they had no heating, so we bought them oil heaters.
Some caravans didn't have cooking facilities so we bought them gas cookers.
''Communities that had strong family connections, like many of the Maori communities, and also those that had school and a pub, which are often the main connection points in rural communities, these were able to support each other more quickly.''
She said seeing the silt in many areas of Hawkes Bay was quite shocking.
''My first week there I was taken to a house in Esk Valley buried in silt, and I literally had to crawl on my hands and knees to get through the top half of a window to get inside. Then there was as much silt inside as there was outside. It would have been a good two metres deep.''
Ball said houses like that are not salvageable but many that are, have yet to be cleaned up.
Seeing a car that wasn't marked like it was from a council or power company, moving slowly along a street, was something that raised a suspicion.
''You wondered were they canvassing the place to later come back and loot, or were they disaster tourists who turn up to photograph others' grief and misery, often photographing those going through the traumatic experience.''
The lack of ability to communicate was a significant issue, however Red Cross personnel were able to use the phones in their trucks to make connections between people they were encountering, welfare centres and agencies.
The Cyclone Gabrielle and Hale response was the largest Red Cross has been involved in in New Zealand.
In the Esk Valley, the community gathered every Friday night for Friday Revival.
Local Red Cross members baked and this was taken to the community. It had a multiprong approach.
''We would do welfare checks on people and where necessary provide psychological first aid.''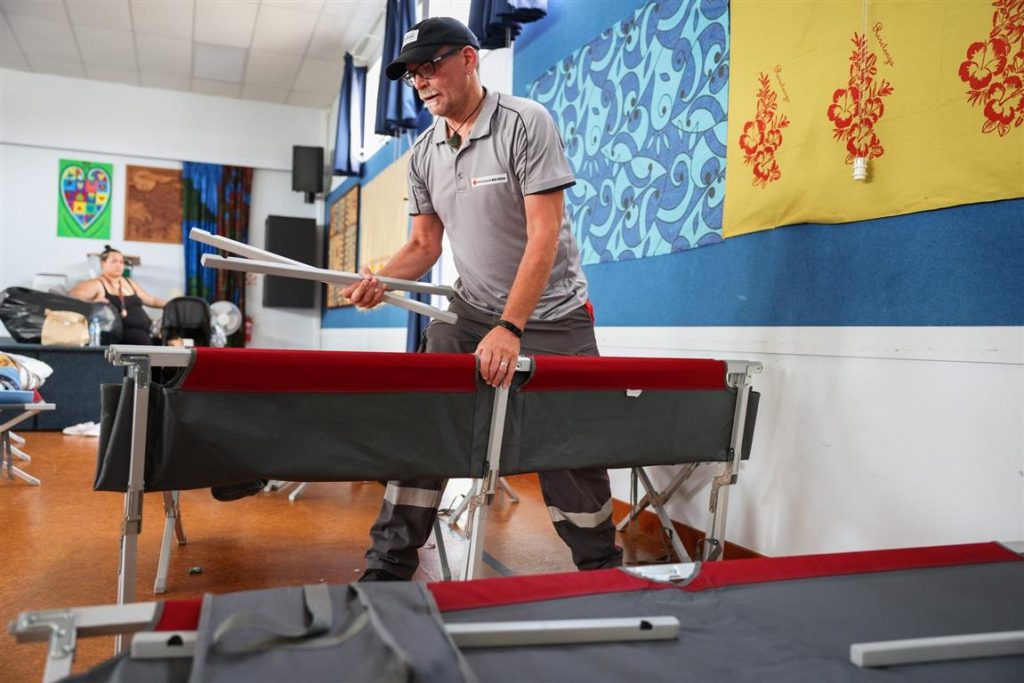 Heading to a disaster area brings a range of feeling, she said. It had been rewarding to see the Red Cross uniform or vehicle giving people hope that someone was there, someone cared and that help was coming.
''I had a whole range of feeling. It did bring back memories of the Christchurch earthquake. The disasters were vastly different. In the Canterbury there was lots of lives lost. In the Hawkes Bay there were lots of livelihoods lost.''
Following Cyclone Gabrielle kiwis did what kiwis do best – dig deep and give generously.
New Zealand Red Cross secretary general Sarah Stuart-Black said the New Zealand public and businesses were quick to respond and support those affected. Seven months on, more than $27 million has been raised.