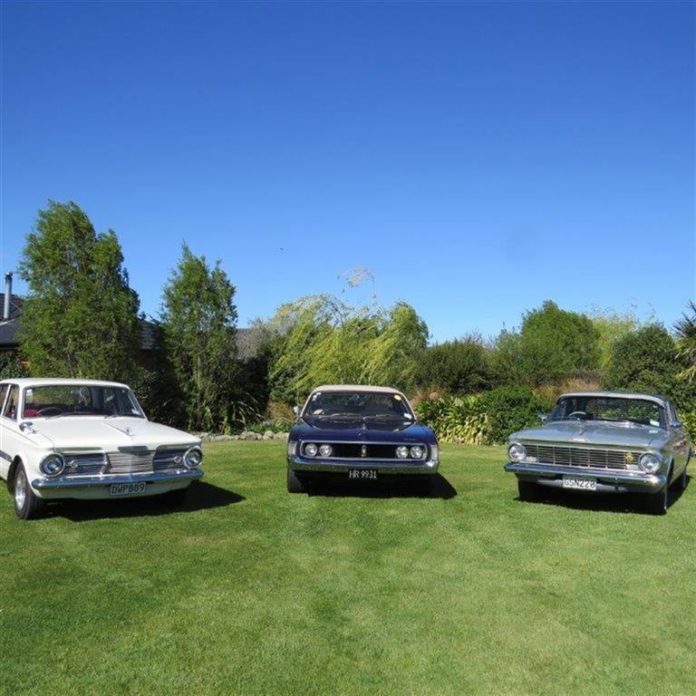 Hundreds of Chrysler car enthusiasts will converge on Ashburton this weekend for a nationwide MoPars in the South gathering.
The annual gathering, being hosted in Ashburton, includes a chance for attendees to tour the district, take part in a scavenger hunt and a public display event where their classic beauties will be on show.
Ashburton organisers Chrissie Stratford, Owen and Lorraine Wilson have been working through logistics, and planning for the arrival of the 294 people who have registered with 121 cars.
The Wilsons own a 1963 AP5 Regal and Stratford, a 1965 AP6 Regal. She learned to drive in it at age 15. It was owned for many years by her late father Murray Ford.
We have got mainly people from around the South Island but we do have people registered from Auckland and Southland, Stratford said.
Owen said MoPars – short for Motor Parts as used by the Chrysler Corporation – was not a club, just a gathering of Chrysler owners who get together once a year to enjoy their vehicles with like-minded enthusiasts.
''Once a year we have this Labour weekend set aside for MoPars. All the correspondence is just by email,'' Stratford said.
The gathering was last hosted in the district in 2013. The oldest registered as of late-last week was a 1934 Nash Coupe and the most modern, a 2018 Dodge Demon. The weekend is full of options for those attending, Stratford said. Friday is registration and get together at the Hotel Ashburton.
Saturday attendees have the choice of events, activities and attractions to see around the district from central Ashburton to Lake Hood, Chertsey, Methven, Geraldine and Leeston.
Sunday morning will see attendees taking part in a scavenger hunt, which will include a drive from the hotel through downtown Ashburton (via East St) to Tinwald.
The afternoon will include a show and shine at the Vintage Car Club from 12pm to 2pm.
It is open to the public to attend.
Entry costs a gold coin, which will go to Hospice Mid Canterbury.
People can come along for lunch and a beverage, chat to car owners and check out their cars on show.
Pupils from St Joseph's School will be running a sausage sizzle and the coffee cart will be on site, Stratford said.
Other cars registered include a 1956 Desoto, a 1969 Plymouth Roadrunner, a 1974 VJ Charger, a 1979 Dodge, a 2013 Chrysler 300C, and a 2016 Dodge Challenger Helicat.