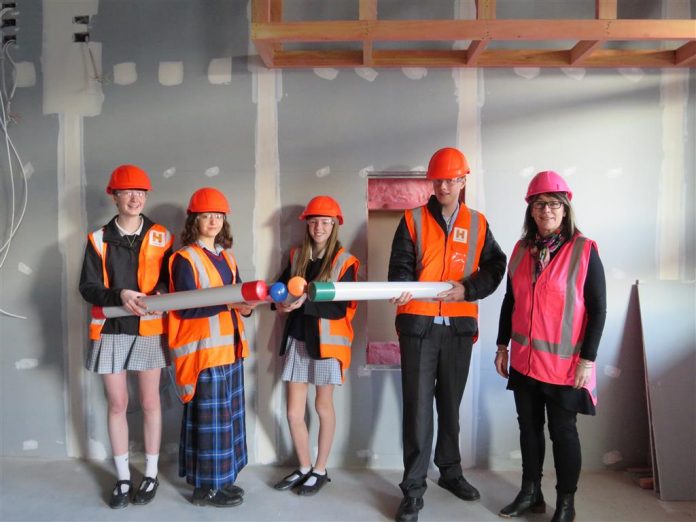 Ashburton College badges, ties and other memorabilia have been collected and stored in a school time capsule within the walls of a new science classroom.
The classroom block, along Walnut Avenue, is due to be completed at the end of the year.
College deputy principal Helen Shore-Taylor said capsule contents were decided by Year 12 students as part of a passion project; something they were interested in. Around 12 students put their names forward to be involved.
Year 12 students Jack Halford, Danielle Hill, Rachel Clement and Melissa Wilson had the honour of installing the four capsule tubes – each house colour coded – into the wall lining of the science classroom.
A plaque, with wooden Phoenix, will be placed on the wall above the time capsule, Ms Shore-Taylor said.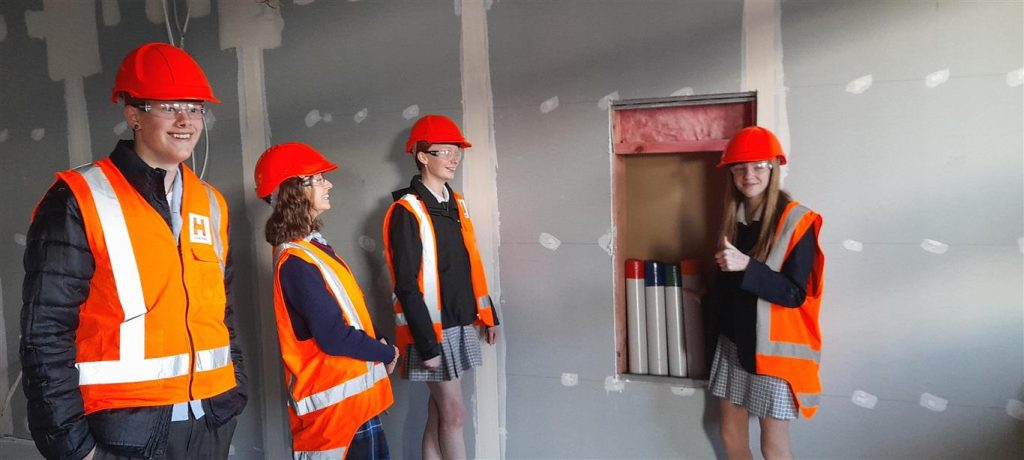 School time capsule facilitator Michael Clark said students, with limited time, poured through library archives, photocopied items and looked in the school's promotions from jubilees, badges, old school ties; anything from 1965 to modern day.
''(There's) the first photo of the first school teachers – a black and white one with all the staff wearing their Harry Potter-type gowns,'' he said.
''There's a covid capsule, an academic one, and then staffing and people, (and the fourth one) student badges, school rolls, responsibilities, clubs activities things like that. The different sort of committees like reading mentors, ball committee, student welfare committee – all those and they've all changed over different times,'' he said.
Around the grounds plaques had been found in overgrown areas around the base of trees such as students who had fought in Vietnam. Some of those plaque images, with good resolutions, had also been stored.
A photograph had been taken of contents of each of the four capsules contents and placed on USB stick and stored for perpetuity in the Cloud.
However physical copies of images had been laminated and stored in the time capsules. No USB sticks had been included in case they were not usable in the future, he said.
Building project manager Andrew Hamers said many schools were doing different things in their new builds to capture the moment in time for future. Some bury time capsules, others, such as Ashburton Intermediate School had students write messages and names on the joins.
''Each school seems to have a different vein. We have done a few time capsules … but every school is different.''