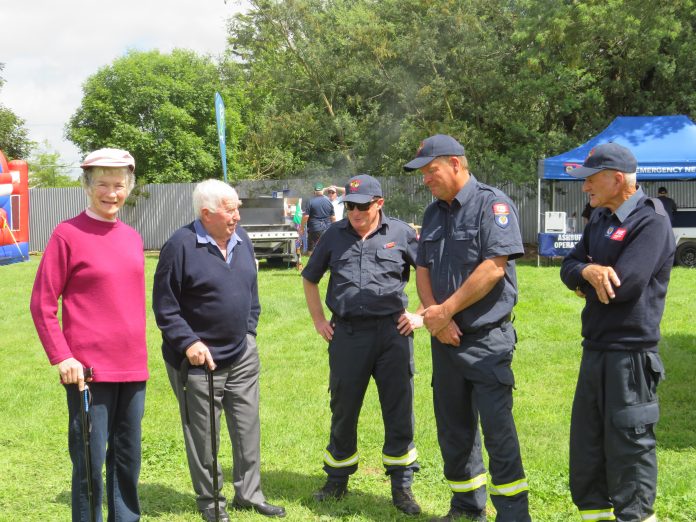 Past and present members of the Lauriston volunteer fire station celebrated the brigade's 50th anniversary last weekend with a school fire safety day, community fun event and an evening function.
The brigade, which began after the community rallied in support of a localised operation in late 1972, attends mostly vegetation fires and car accidents. They have between 15-20 call outs a year.
There are 20 members in the brigade with a range of experience, from nearly 60-odd years to someone with just a couple of years.
Over the years fully trained crew have been involved in fighting various large-scale emergencies across New Zealand including the Port Hills fires, Pukaki Downs fire and Nelson flooding.
As part of the celebrations, fire crew spent time at Lauriston School teaching fire safety through fun activities and games, and hosted a community-friendly event at the Lauriston fire station.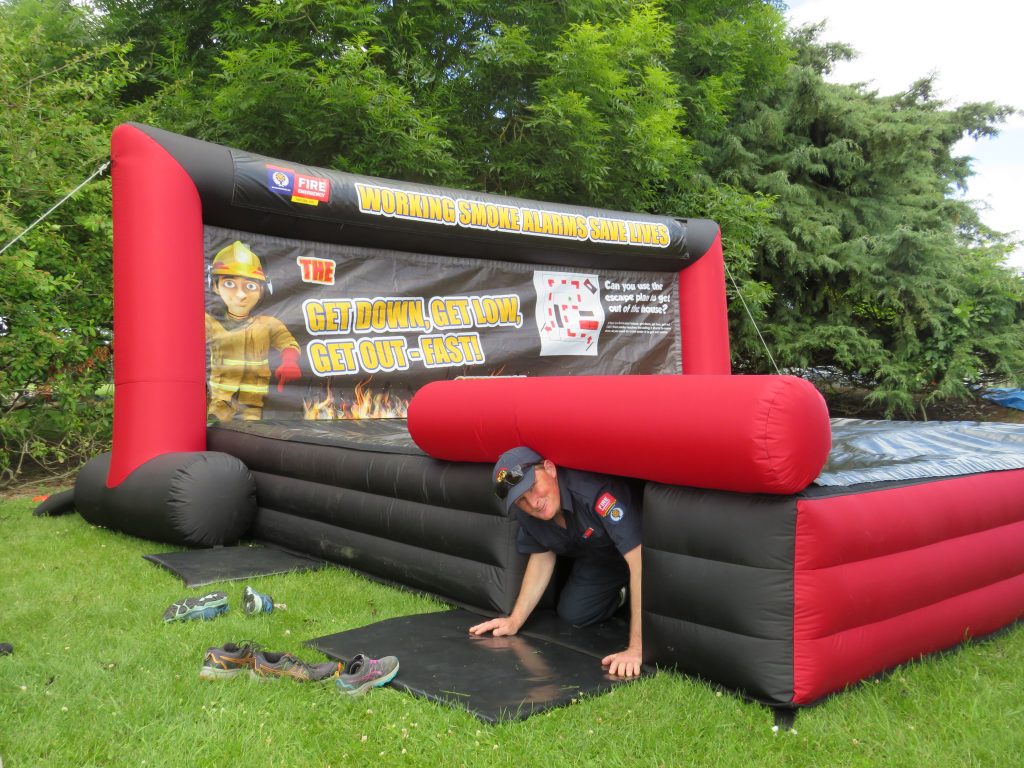 It saw many past and present fire volunteers attend, including former crew member Bill Sides, a farmer in the district, who was present at the initial meeting and volunteered from 1973 through to 1995.
Mr Sides had since left the area and moved to Ashburton but was at the fire station to join in the celebrations which included FireWise and risk education, demonstrations of fire equipment including hoses and pumps, a fire truck themed bouncy castle, fire trucks display and free hamburgers with the Farming Families barbecue, and hot and cold beverages.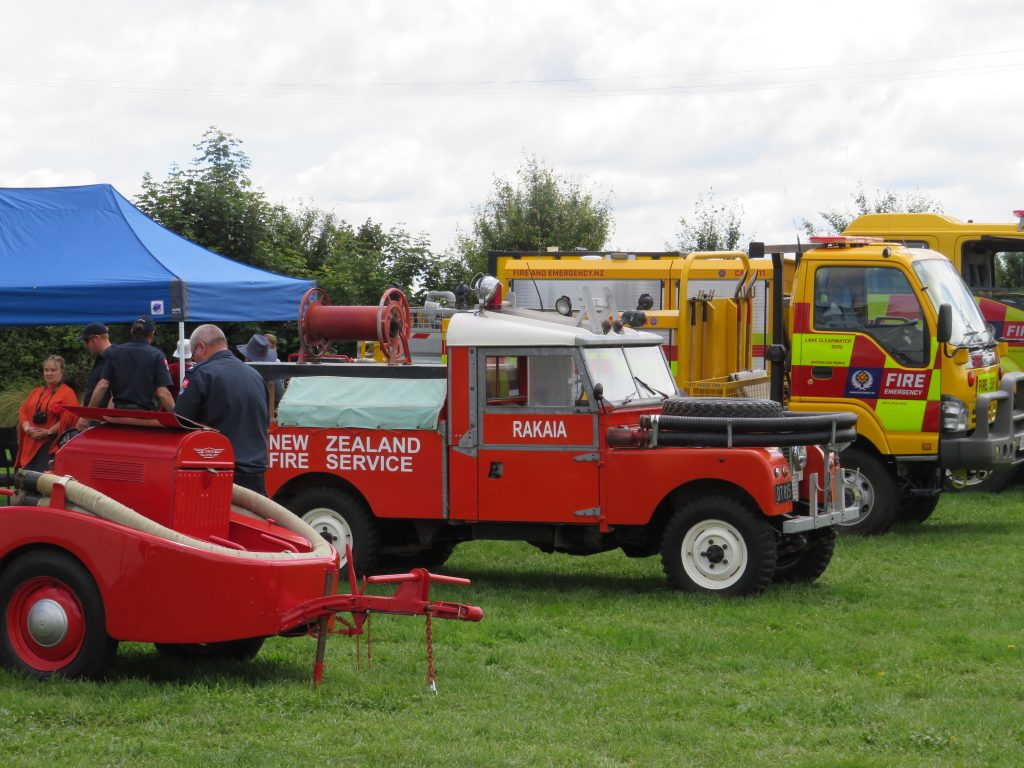 The evening event at the Hotel Ashburton saw long service awards presented by Mid South Canterbury district manager Rob Hands.
Long service awards were presented to Bernard Daley, Des Symes, Bruce Leonard and Charlie Tomlin who were among 11 volunteers to have their many years of service recognised.
Mr Symes and Mr Daley both received long service and good conduct awards; the latter also received a 15 year award.
Lauriston stalwarts Mr Leonard and Mr Tomlin received long service awards for 46 and 44 years respectively.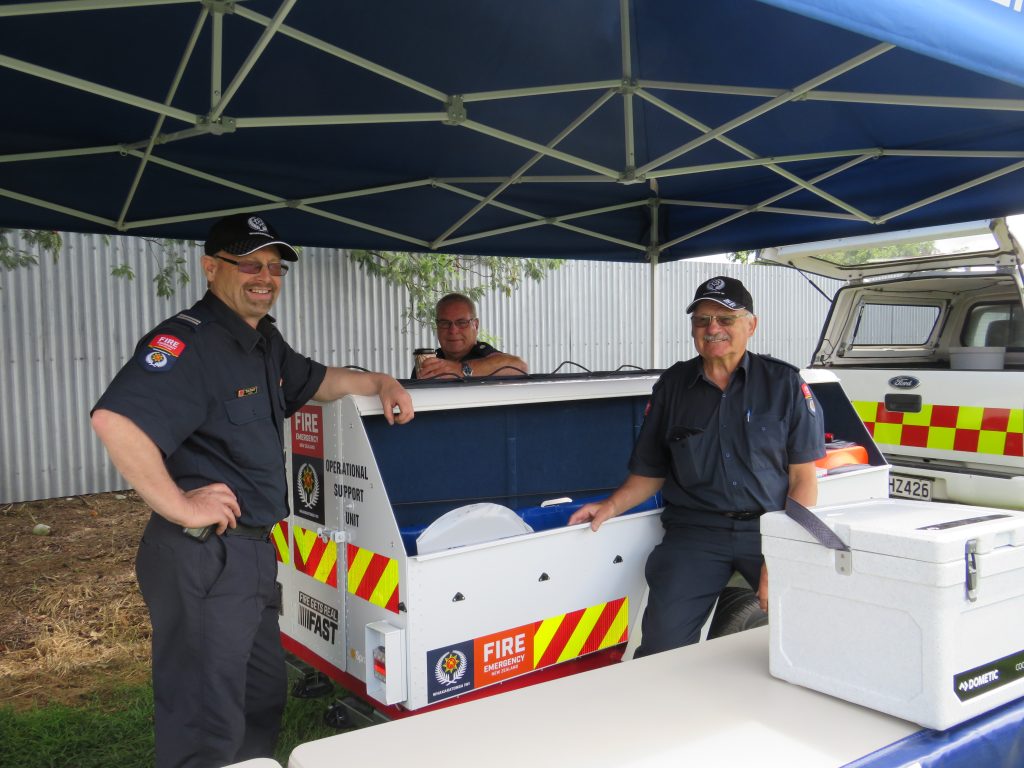 Awards recipients:
Lauriston Volunteer Fire Brigade long service awards were given to Marthie Wright 3 yrs, Rhys Wade 6 yrs, Tom McKendry 6 yrs, Sam Letham 6 yrs, Simon Wilson 9 yrs, Bernard Daley 15 yrs, Barrie Begg 28 yrs, Charlie Tomlin 44 yrs and Bruce Leonard 46 yrs. Bernard Daley long service and good conduct, Des Symes long service and good conduct.