Hakatere Marae volunteers received the Ashburton Medal this week for their community work in the areas of education, commemoration, care and support.

The medal was presented by Mayor Neil Brown and was one of many he presented on Monday as part of the 2023 Ashburton District Council Community Awards.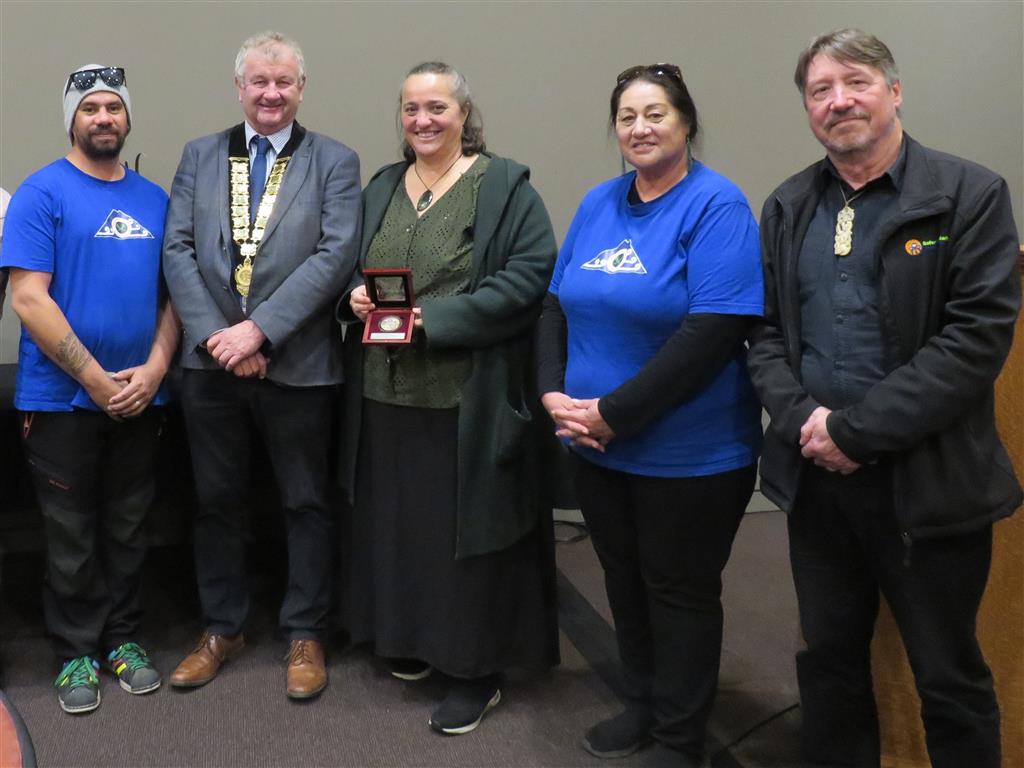 Also to receive the medal was Val Clemens for conservation, especially at the Harris Reserve, Wakanui Beach, Bio Diversity Group and Ashburton Forest and Bird.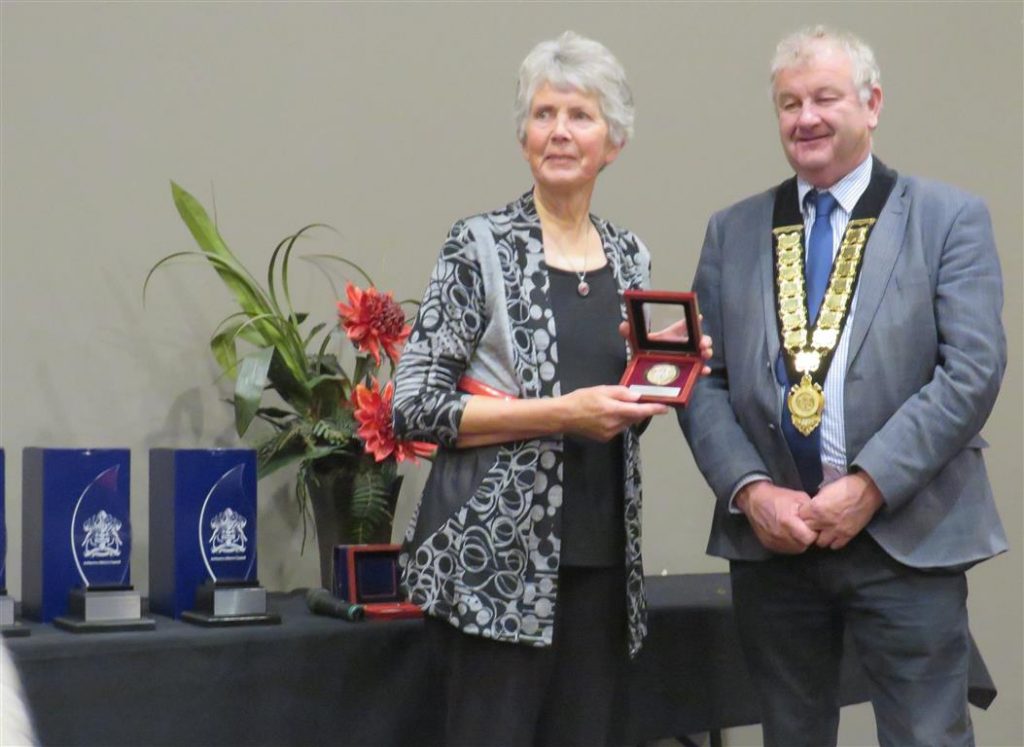 The Mayor's Award, the highest civic award presented, went to: Lindsay Holland in recognition of his involvement with groups and initiatives such as Bookarama, Ashburton Rotary, Lynn's Museum Trust and Town Watch; Charles Ross for work especially rebuilding the Sharplin Falls Track; Edward Oakley for his work in many projects in Rakaia, service through Lions, district council and farming; and Jack Allan in recognition of his work with local groups such as Mayfield Lions, Sharplin Falls walkway, Advance Ashburton Community Foundation and tennis.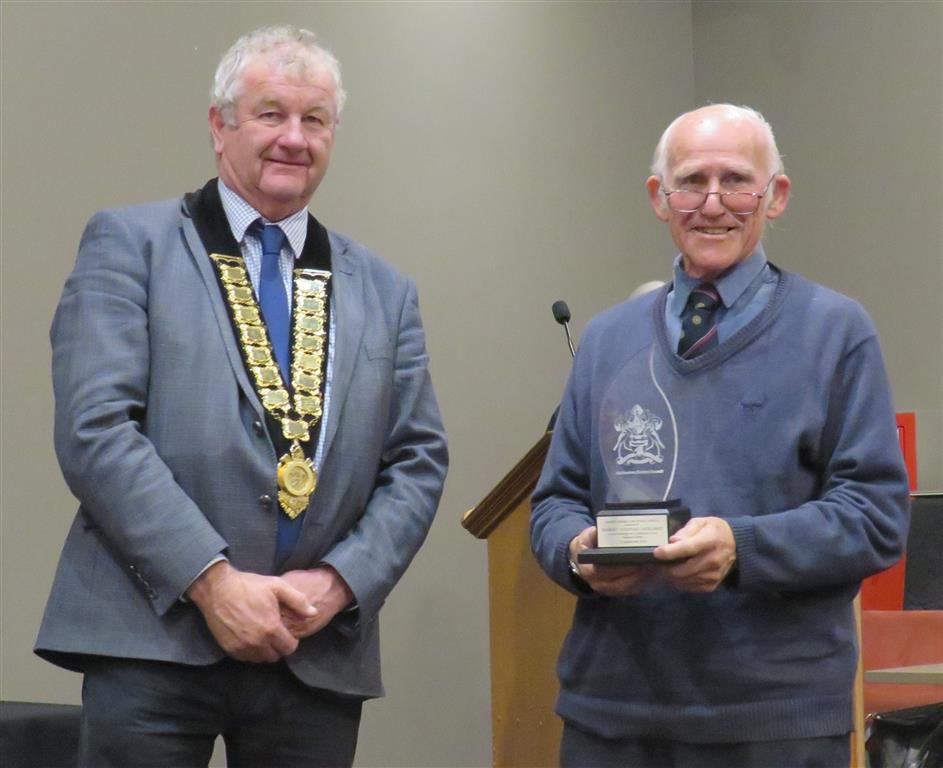 Four Civic Awards were made: Major Cezarne Rodgers for 34 years with the Ashburton Cadet Unit; Thelma Bell who is a founding member of Multi Cultural Bite and very active in the multicultural community and the Filipino community; Michael Ross of Plains Railway; and members of Phat Bastards mountain bike group for fundraising $75,000 in 48 hours for Ashburton Hospice, Methven Search and Rescue and the Farming Families Charitable Trust.