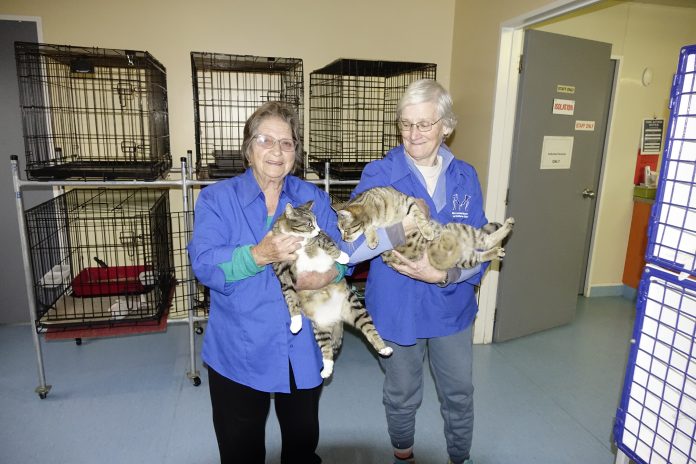 At the age of 81, Mid Canterbury Animal Welfare Centre manager Rallou Keeley has no plans of retiring from her volunteer role.
She puts in at least 30 hours a week at the cat rehoming centre, located on East St next to VetLife, something she has been doing ever since it was established in 2000.
She and her fellow five volunteers are on hand to take in stray and abandoned felines of all ages, feed and clean up after them, then find furever homes.
''Because I love the animals, I come from Greece and we always had animals and my late husband loved animals and he established this,'' she said, referring to the centre.
John Keeley was an Ashburton SPCA inspector. He and Rallou and the local SPCA committee raised funds and built the centre in 2000.
The centre was Ashburton's SPCA base until the committee decided to break away from the national organisation and form an independent charity in 2017.
Following John's death that same year, the centre began to focus solely on cats.
''He was a heart patient but he would come every day to feed the dogs, he left the cats to me and the volunteers, but the dogs, he loved the dogs,'' Rallou said.
Rallou said she continues to help find homes for dogs by putting notices on the centre's noticeboard.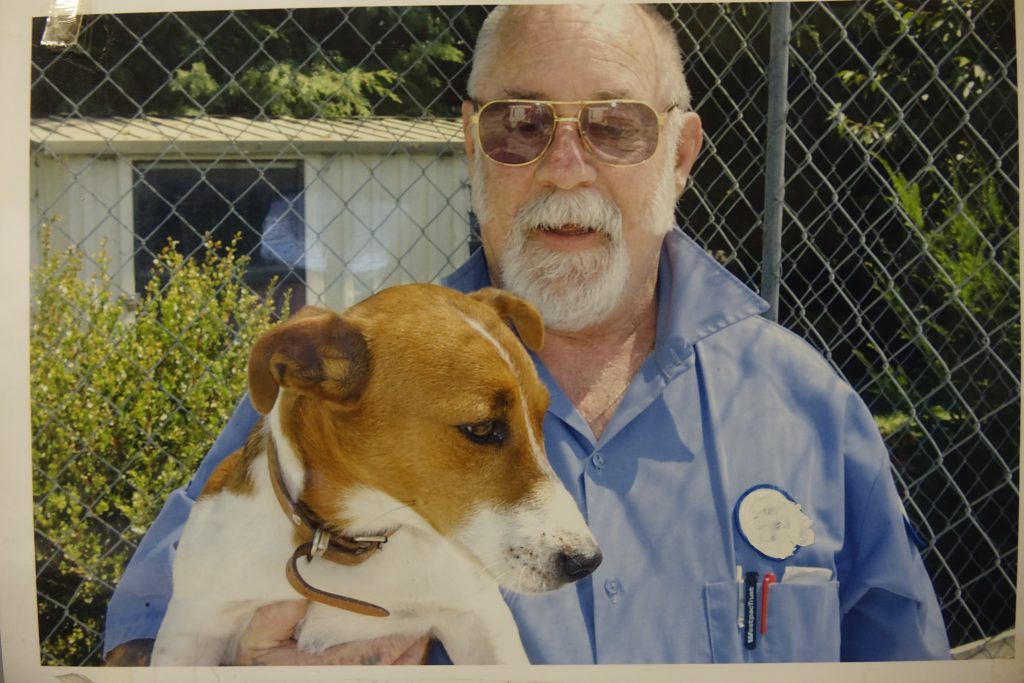 Rallou grew up on a hobby farm in her home country, with lambs, horses, donkeys and ducks. Each winter the hobby farmers would move into the village as it was too cold to stay on the farms.
''I had a sheep follow me from the village down to the farm every day,'' she said.
She moved to New Zealand in 1963 as part of a post-World War 2 arrangement with Greece for bringing young women to the country for training and work.
Rallou worked at Silverstream Hospital old people's home in Wellington. It was there she met John, who was an orderly.
''So we met there and that was it,'' she said.
On the day The Ashburton Courier visited Mid Canterbury Animal Welfare Centre, there were just two cats needing to be rehomed – a two-year-old and her ten-month-old son named Thomas. The day prior there had been four cats, but two had just been rehomed.
Thomas and his four siblings were born at the centre, after a farmer brought the pregnant mother in. The farmer had just witnessed a motorist dumping the cat outside their car door and driving off at Wakanui Beach.
''Just because she was pregnant, they didn't want her,'' Rallou said.
Rallou had realised her dream of being able to rehome the pair together. Last week they went to acat-loving family who lived on an Ashburton farm.
''I was so pleased, because they were so good together,'' she said.
There are still plenty of cats for the volunteers to look after, with 15 resident felines on site – eight barn cats in an attached outpost and seven older cats in the ''geriatric ward'', which is two furnished rooms.
As well as doing this, the volunteers are now preparing for kitten season, which begins in November. It is the calm before the storm at the centre currently, as during kitten season they generally get an influx of up to 50 kittens and cats at any one time, and will be seeking homes for each and every one.
Rallou said she was seeking more volunteers for the centre.
An extra five would mean that the current team could take some time off every now and again.
She said the centre was not only a busy operation, but a successful one, doing well in its job of rehoming cats.
It also had good support from its neighbour of VetLife, which owned the land it was on and did not charge rent, as well as community support in the form of donations, bequests and sponsorship.
The centre includes a quarantine area in a separate building where new cats coming into the centre go.